After making 4 X 4 Pumpkins, we had part of a 4 X 4 left and I set out to create a 4 X 4 Snowman! I was really quite impressed with the results and suggested we make more for gifts. After all, 4X4 Wood Crafts are fun to make, easy on the budget, and people actually LIKE them!
Guess What? My husband was actually on board and liked the idea too!
4 X 4 Snowman Supplies
This post contains affiliate links. When you purchase through an affiliate link, we receive a small commission at no additional cost to you. Disclosure.
4 X 4 – Just your standard untreated 4 X 4 fence post. We used two 8′ 4 X 4's and got seven Snowmen out of each one.
1/4″ X 1-1/2″ Poplar – This is for the Hat Brim and Noses. I found mine at Lowe's.
Finishing Nails – We used two nails on the Hat Brim. In hindsight, I would also use nails on the Carrot Nose.
Sander – Makes the job go sooo much faster!
White Paint – I used Behr Marquee Semi-Gloss (Ultra Pure White)
Black Paint – I used Rust-Oleum Chalked Ultra Matte Paint (Charcoal)
Orange Paint – I used a Bright Orange paint. We had this leftover orange paint from painting our patio chairs but you could totally use craft paint!
Paint Brushes – My favorite paint brush is the Wooster Shortcut but any paintbrush will do for this project.
Painters' Tripods – You Guys! I just discovered these things and they make painting so much easier!
Fleece – Cut into 2″ x 27″ strips for scarves and 3-1/4″ x 3-1/4″ for bottoms. We used a red plaid fleece purchased at Walmart.
Black Buttons – We purchased a value package of black buttons for the eyes and buttons!
Mini Black Buttons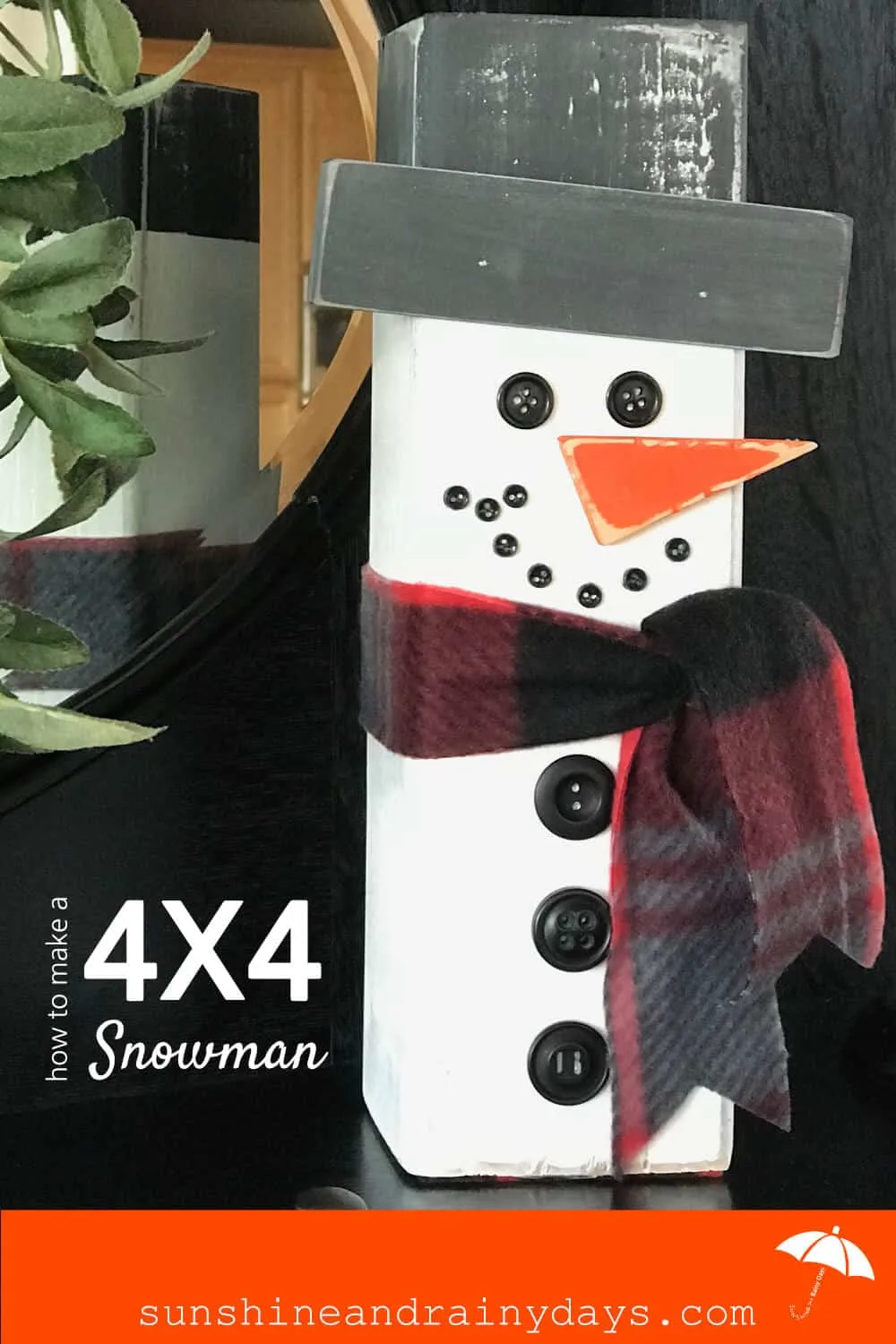 How To Make 4 X 4 Snowmen
Note: This post is Picture Heavy! I'm a visual learner and pictures help me immensely so I thought they might help you too!
1. Quick sand 4 X 4 with 220 grit sand paper
2. Paint 4 X 4 with semi gloss white paint
I used Painters' Tripods. As you can see, I wasn't too worried about full coverage as I like the wood to show through!
3. Cut Your 4 X 4 Using A Chop Saw
We weren't real particular with our Snowmen being the same size and eyeballed it. They are approximately 13″ – 15″ with a few shorter end pieces we made without hats.
4. Cut Hat Brims
We used 1/4″ X 1-1/2″ Poplar. You may have scrap wood that would work just fine. Our Hat Brims are approximately 5-1/2″ long.
5. Cut Noses
We used 1/4″ X 1-1/2″ Poplar. My husband cut triangles and used the hammer to make little carrot creases.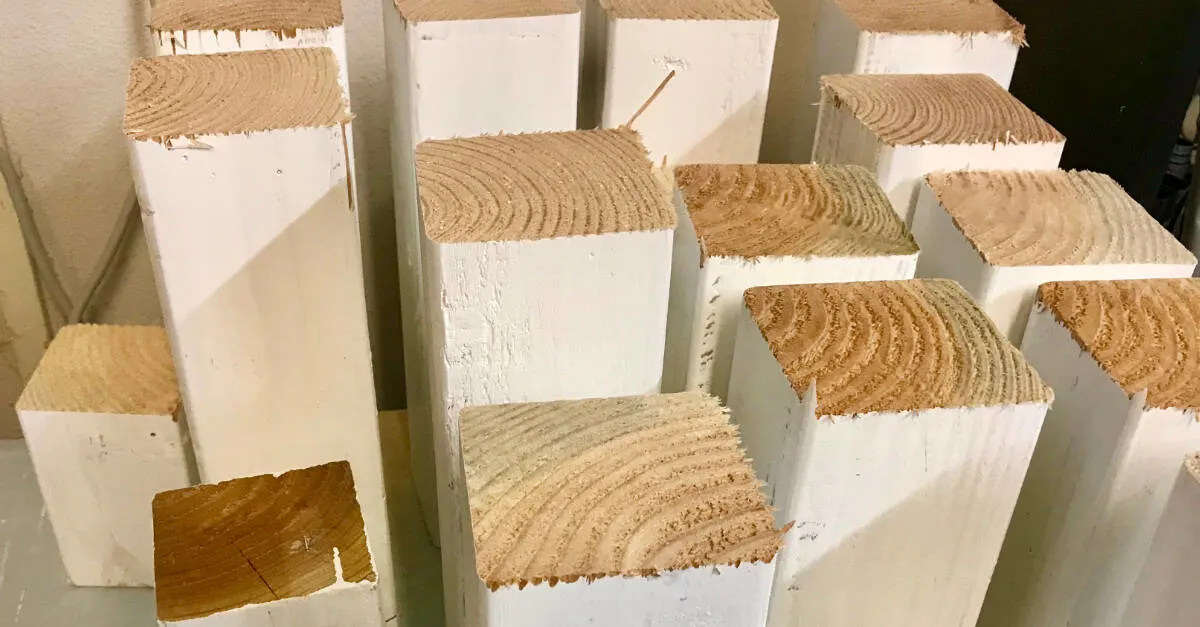 6. Sand ends and edges of Snowmen
7. Sand Hat Brims and Noses
8. Tape off top to paint the Snowman's Hat using Painter's Tape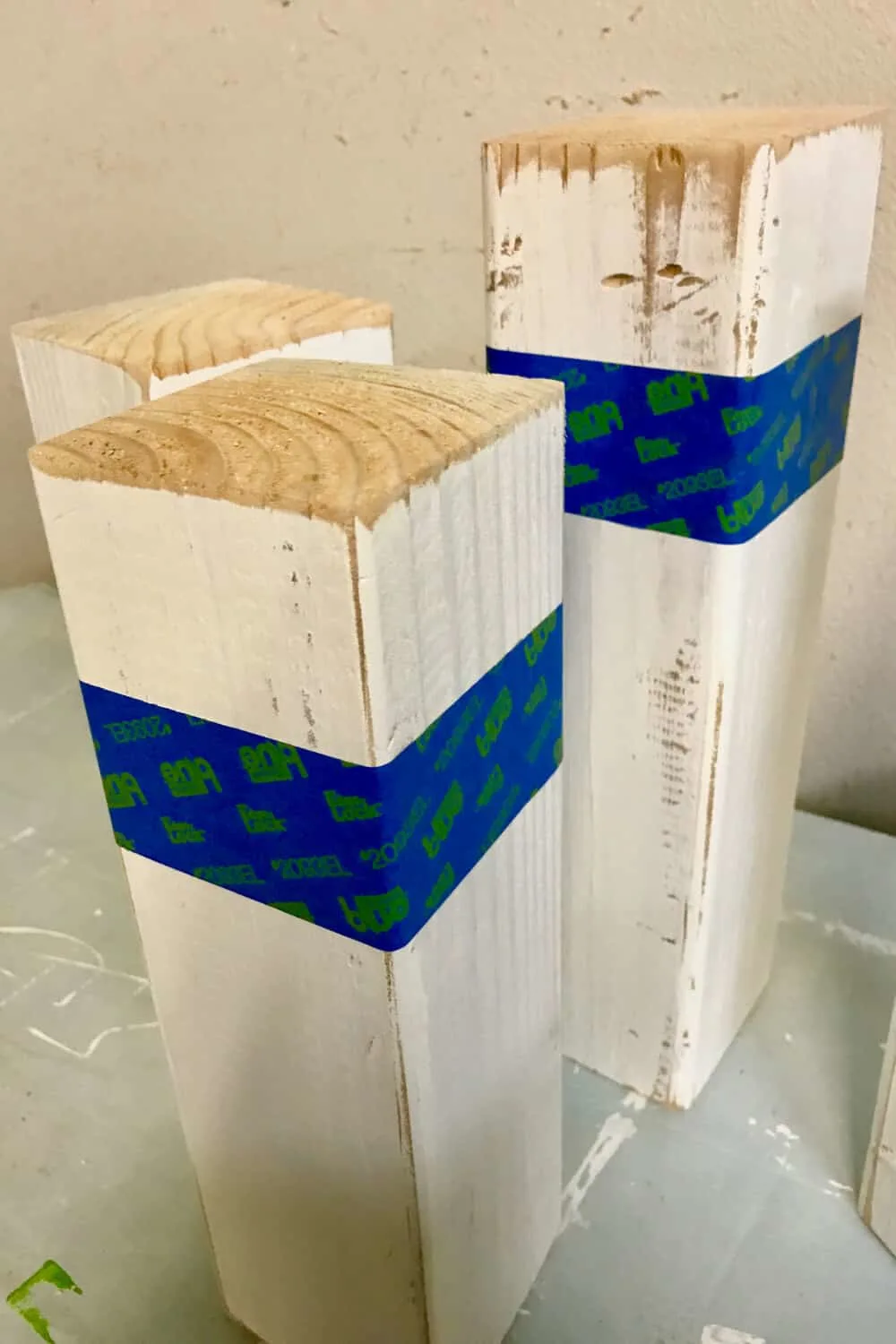 For a crisp line, paint the edge of the hat with your semi-gloss white paint to seal the tape.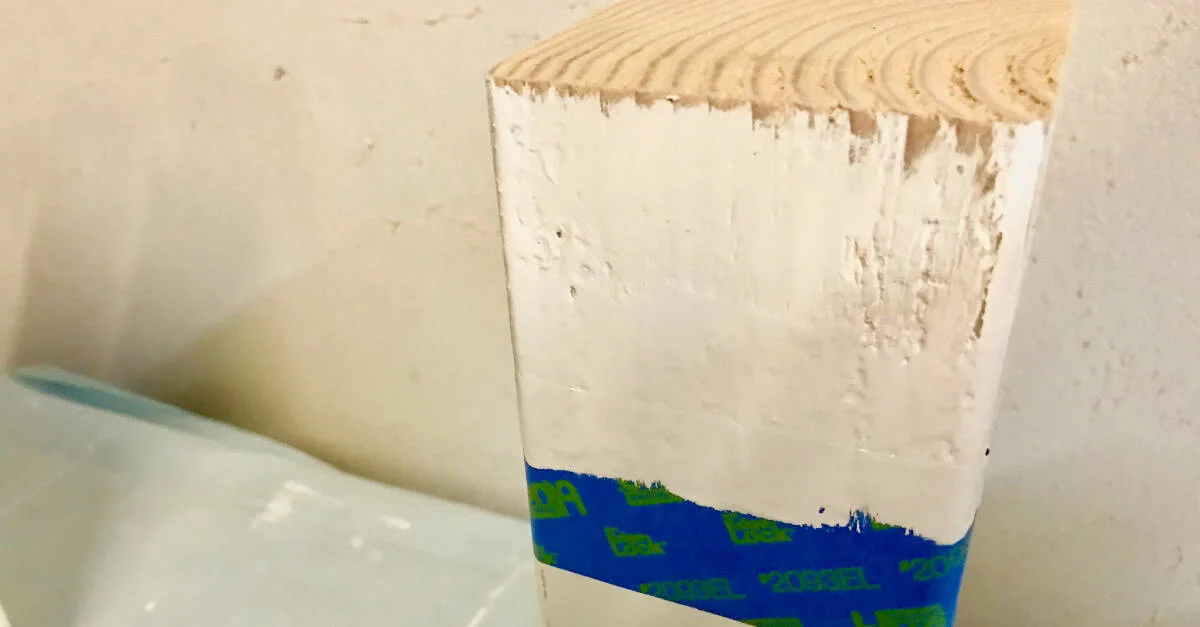 9. Paint bottoms of Snowmen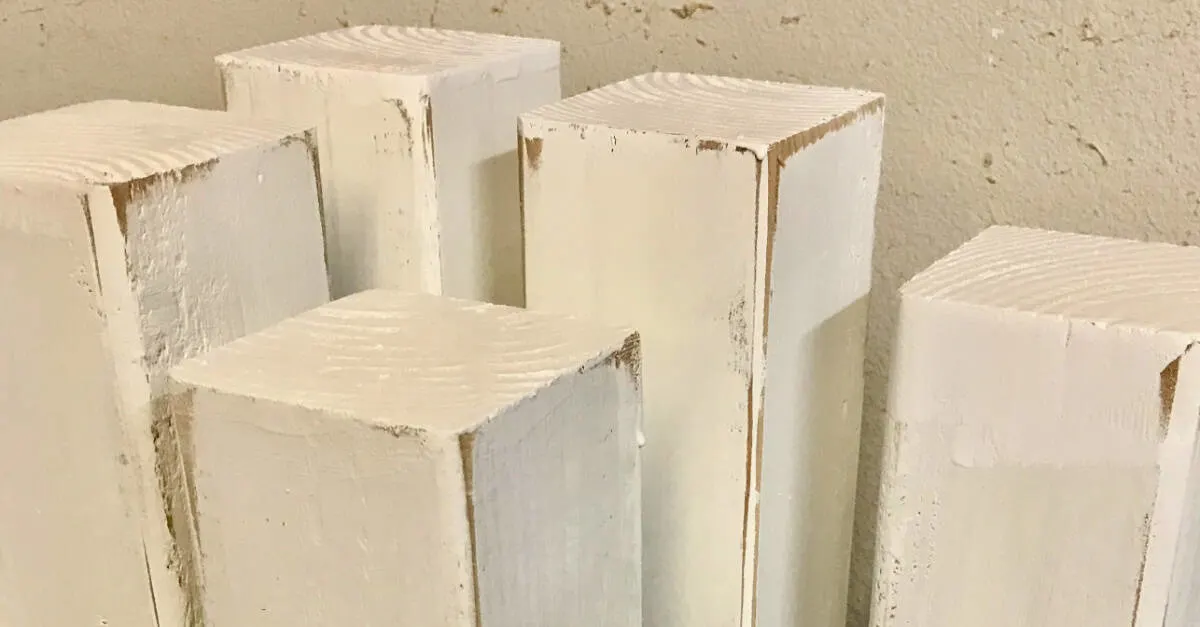 10. Paint Black Hats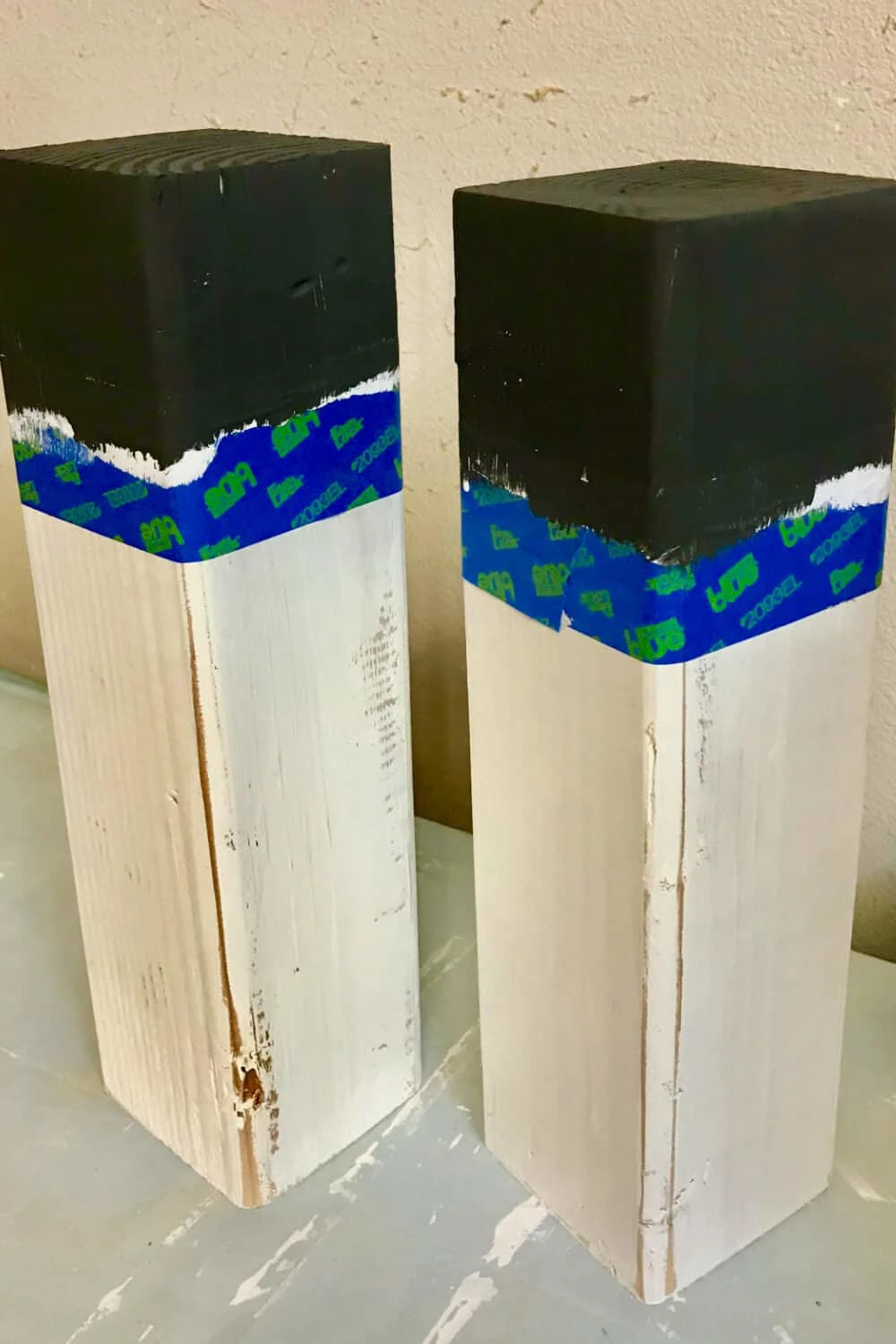 11. Paint Hat Brims
12. Paint Carrot Noses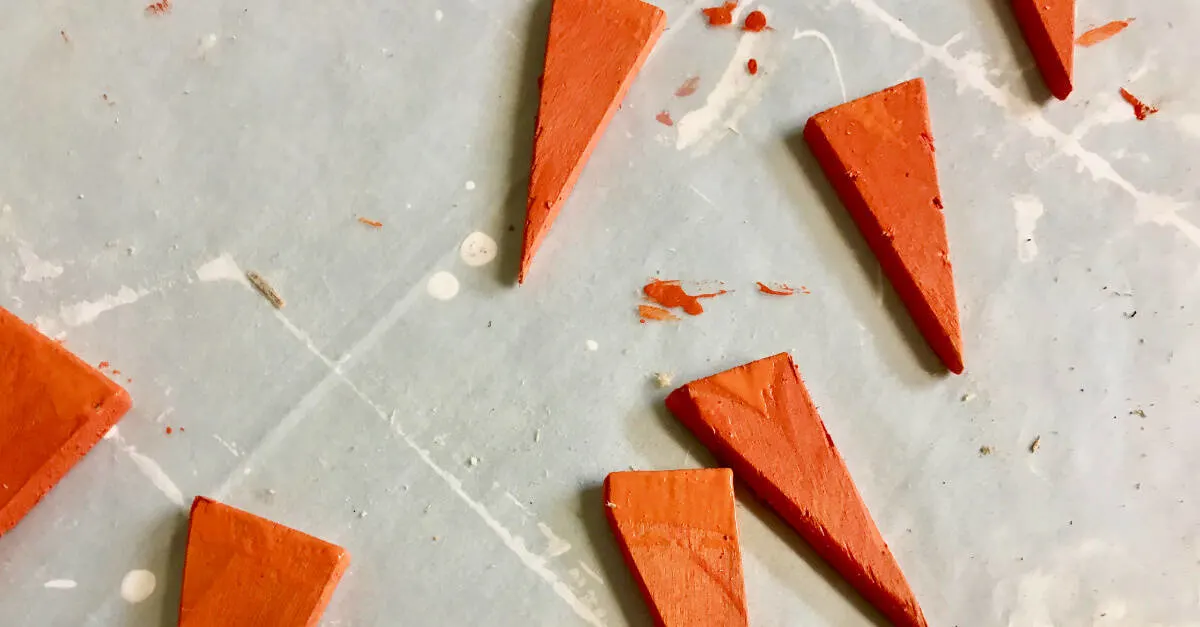 13. Sand Everything
We gave our Carrot Noses, Hat Brims, and 4 X 4 Pieces a finish sand to bring out the wood and make them look rustic!
Wipe a
tea stain
over the wood pieces for a super cool rustic look!
14. Adhere Hat Brim
We used a nail gun and two nails but it would be easy enough to hammer two nails!
15. Tie Fleece Scarf around 4 X 4 and cut Decorative Ends
Our Fleece Scarves were 2″ X 27″. I like to use a cutting mat to make cutting fabric super simple!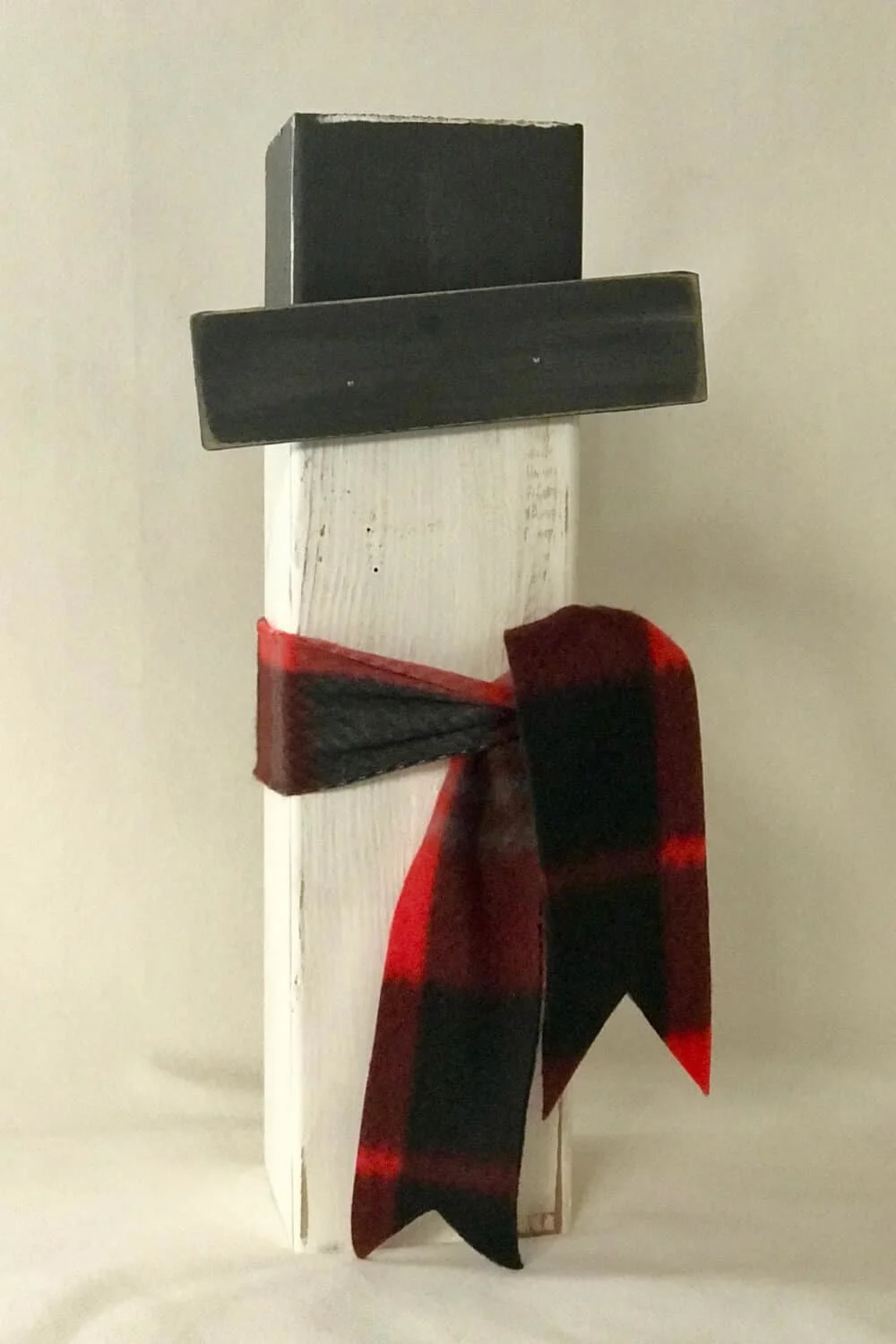 16. Glue two medium buttons on for eyes using a Glue Gun
17. Glue three large buttons down front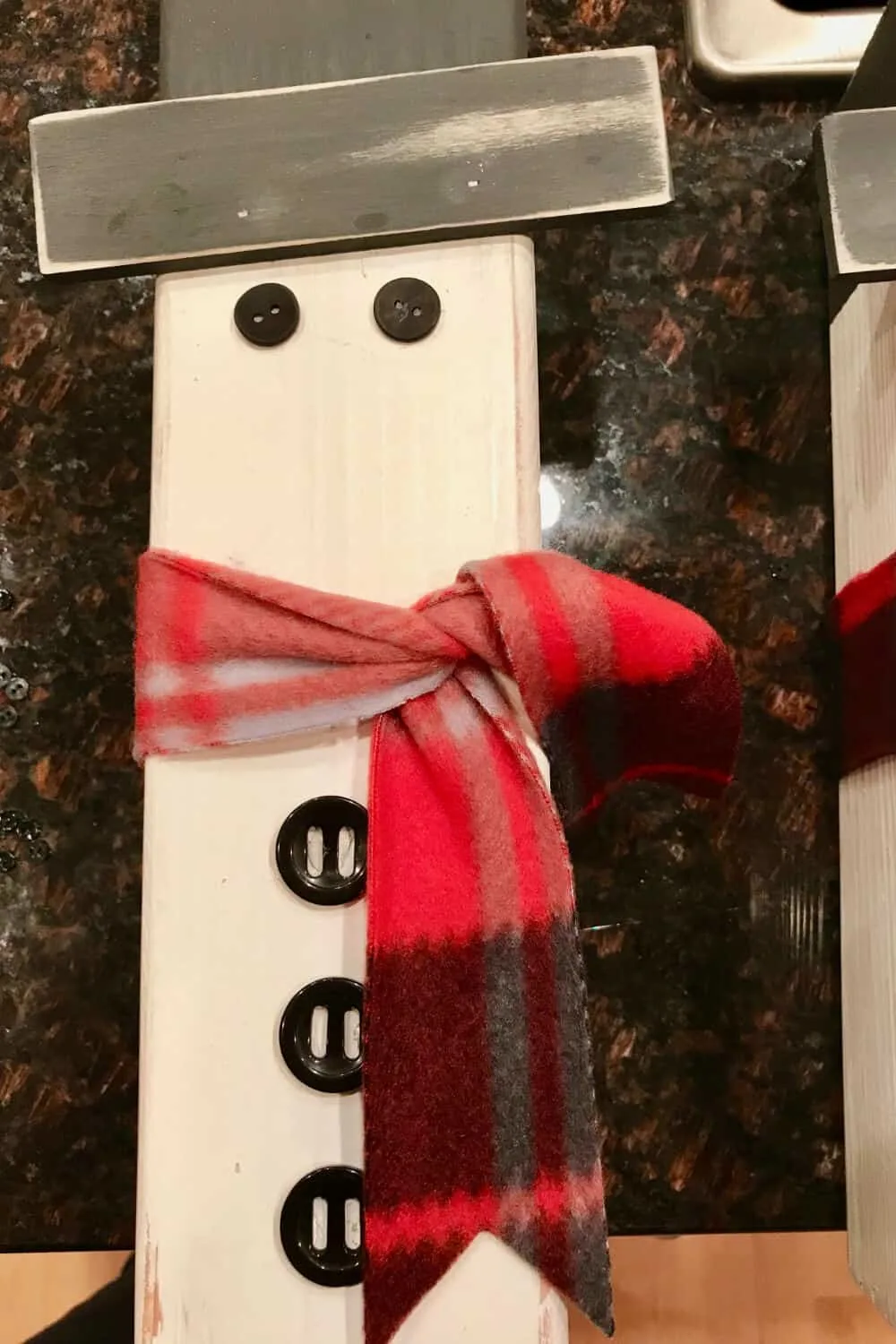 18. Adhere Carrot Nose with glue gun or two nails
In hindsight, I would nail the Carrot Noses on as a few fell off during transportation.
19. Glue mini buttons on for Smile
We used either five black buttons or eight buttons for a crooked smile.
20. Glue Fleece onto bottom of 4 X 4 Snowman
We added this step as a furniture protection measure. It gave our snowmen a nice finishing touch!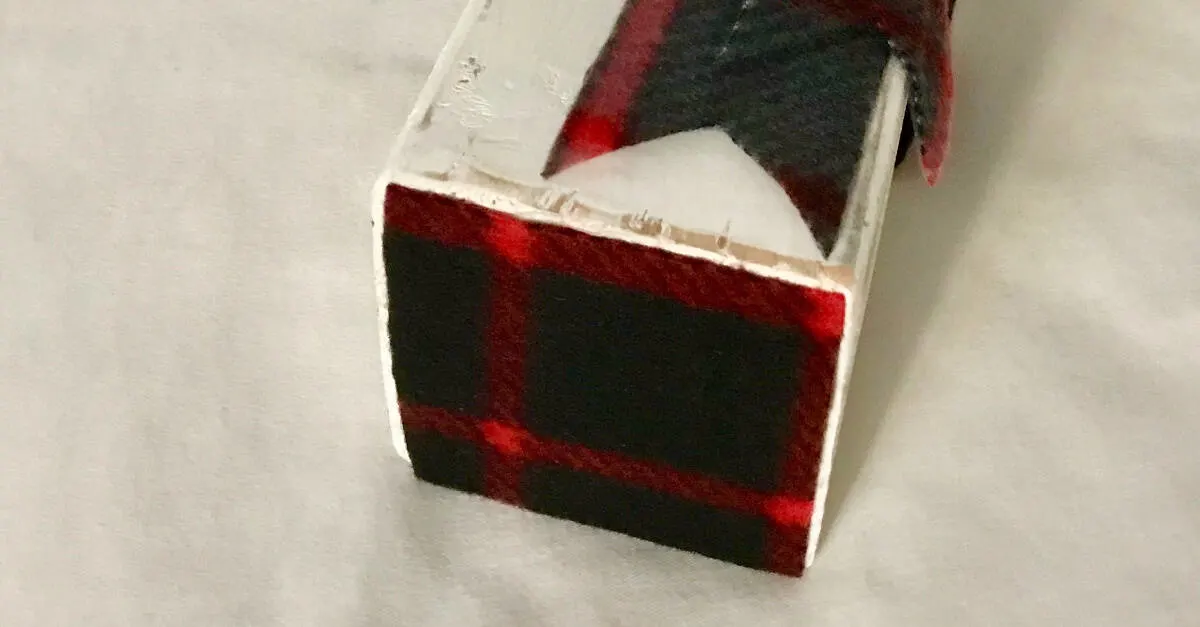 This was a super fun project and we LOVE the end result!
You never know if others will appreciate homemade decorative gifts but I think these 4 X 4 Snowmen are pretty cool!
More 4X4 Wood Crafts
Fourth Of July 4 X 4 Firecrackers
More DIY Winter Decor Ideas