Debt. You've likely experienced it. You'd like to free yourself from debt but there's an uncomfortable truth about becoming debt free.
A truth not many are willing to face.
Despite what some unscrupulous businesses would like you to think, there is no get out of debt free card.
Becoming Debt Free Is Hard Work! You must take action, commit to pay off your debt, make sacrifices, create a budget, make more money, and exercise patience.
Are you in?
Are you ready to put in the work to become debt free?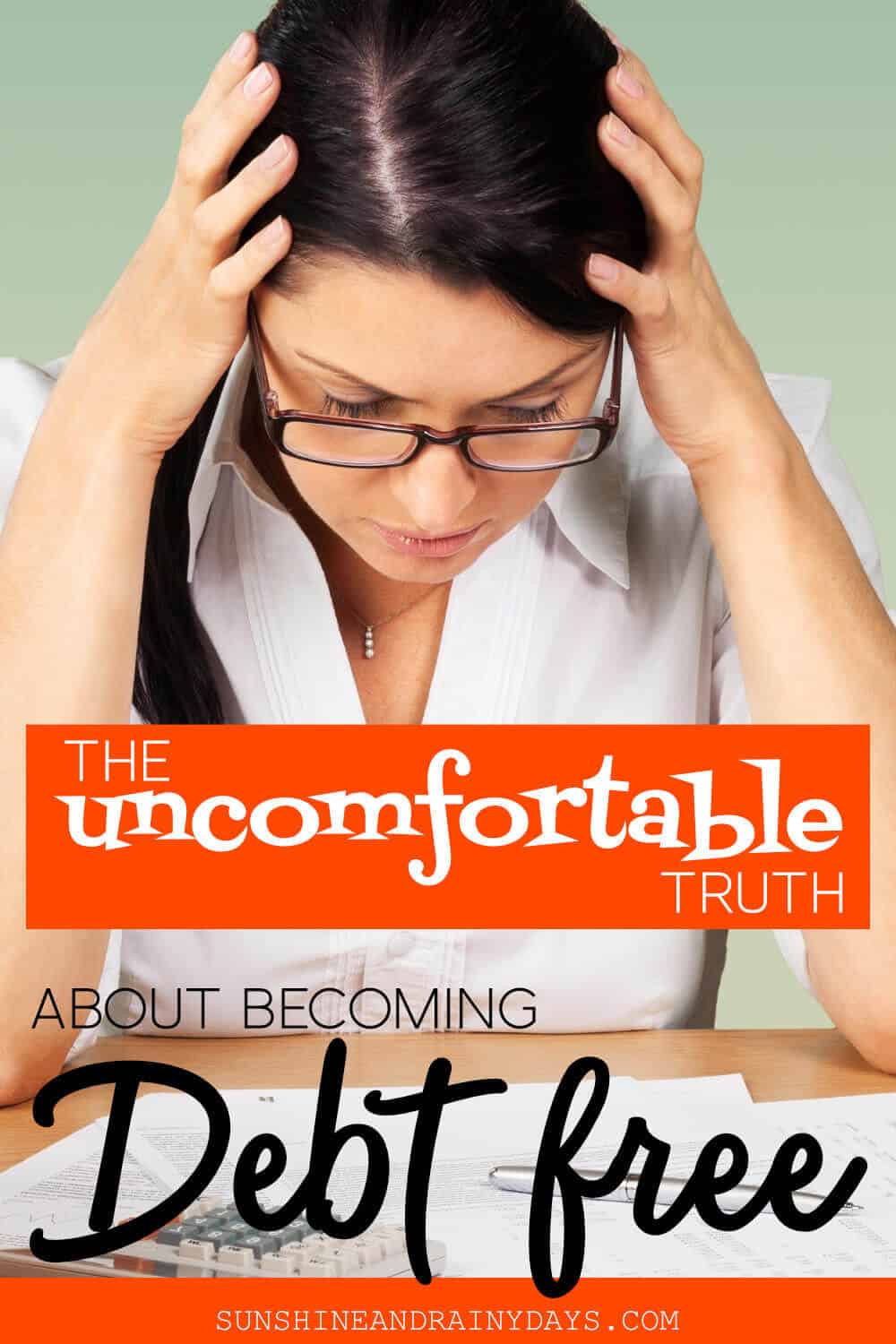 Take Action To Change Your Future
Albert Einstein is credited with saying, "The definition of insanity is doing the same thing over and over again, but expecting different results."
If you truly want to get out of debt, you have to take action. You have to make changes that will make a difference in your financial life.
Commit To Pay Off Your Debt
The decision to become debt free can not and should not be a wishy washy proposition that you declare today and forget about tomorrow.
You must be committed to pay off your debt and follow through.
What does that look like?
If you had the opportunity to purchase something you've always wanted at an excellent price but you say NO because you are committed to paying off your debt.
It may mean saying NO to the thing your kid wants because you know that being debt free is better than that thing.
Don't Be Afraid To Make Sacrifices
You want to be debt free more than anything but you aren't, in no way shape or form, going to give up your annual vacation to Disneyland or your weekly lunch meet-ups with your girlfriends.
If that's you, you don't really want to get out of debt.
Becoming debt free takes sacrifice and that doesn't mean just sacrificing things you don't care about.
A sacrifice is the act of giving up something that you want to keep especially in order to get or do something else or to help someone.
What can you give up in order to make a dent in your debt?
Create A Budget That Works For You
Budgets are for people that don't make very much money, right? WRONG! Budgets work for any family, with any income.
Budgets take effort and you have to abide by them for it to actually work.
Maybe you don't like the word budget. No worries! Call it a family spending plan, money allocation, money plan … whatever floats your boat. You have to have a plan for your money in order to become debt free!
Find Ways To Make More Money
If you're in debt, you need to make more money to pay off that debt.
You may feel like you're stretched thin, as it is, but I bet you could find a side hustle to help you pay your debt off faster. Think outside the box.
Take on a part-time job.
Sell stuff you no longer use.
Create digital products to sell online.
This is no time to let pride prevent you from selling a $10 item on Facebook Marketplace or delivering pizzas.
Instead, it's your time to work hard and get out of debt, regardless of what others may think.
Exercise Patience
This is a hard!
We live in a fast paced world where we're used to getting what we want, when we want it.
You may have accumulated debt quickly or over a long period of time.
It's going to take time to pay off.
It's going to be UNCOMFORTABLE.
Use a visual to help you track your debt free journey.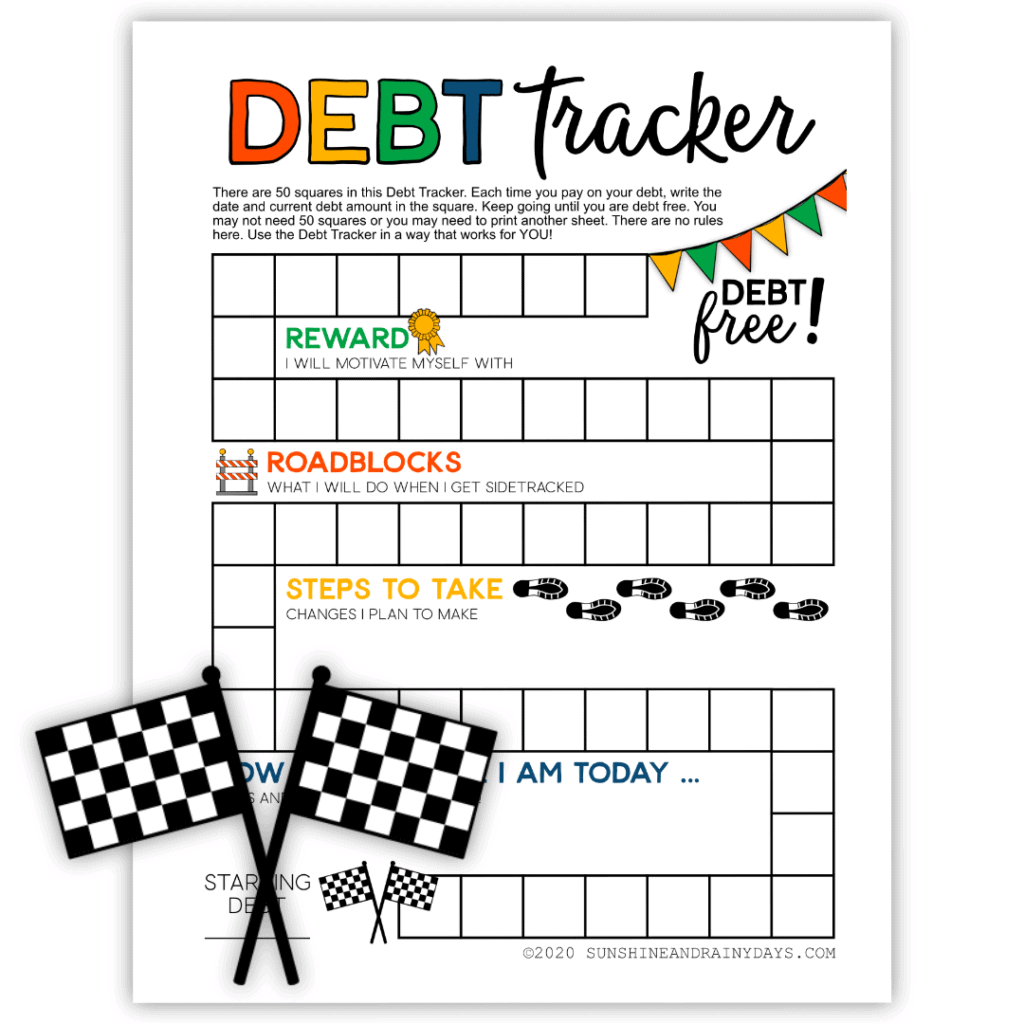 It's important to note that you shouldn't put your life on hold while you pay off debt. Instead, you should find ways to live life to the fullest on what your budget allows.
You also must have hope for your financial future in order to make the hard work worth it.