It was a shock to our budget when my husband started working in public education and payday only came once a month. His once a month paycheck was automatically deposited into our account on the first of the month and we had to have our ducks in a row to make it through the entire month!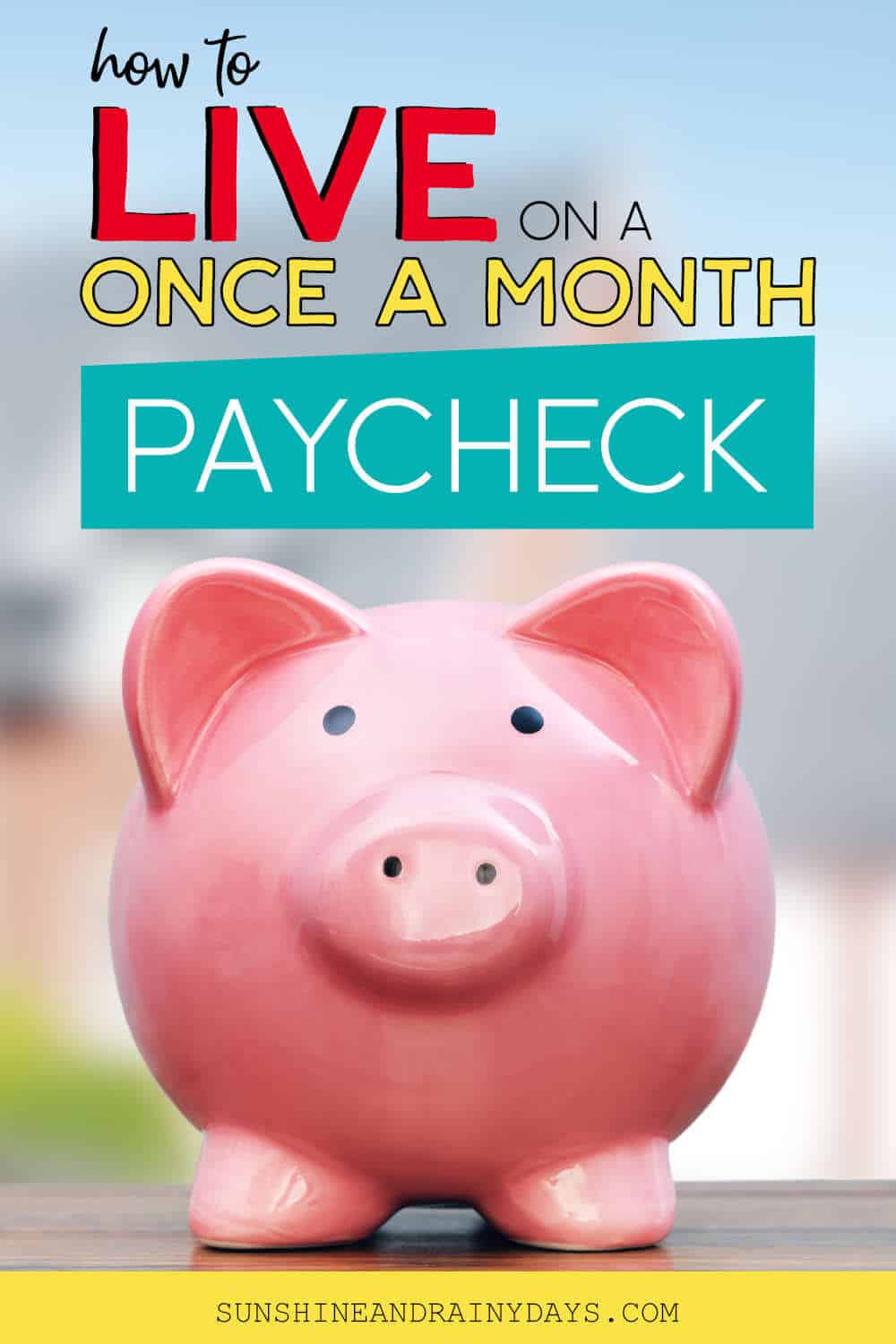 How To Live On A Once A Month Paycheck
Learning to live on one paycheck a month was challenging, at first. We would often find ourselves with a lot of month left but no money. We had to learn to set aside money, to pay bills that came in throughout the month, and work within our allotted amount for groceries.
1) Use The Ledger System
The ledger system makes it super simple to see, at a glance, which bills will be coming in for the month.
Purchase a 12 column ledger – These can be found in office supply or even drug stores. You can also purchase one here. I prefer the ledger simply because it lasts many years and is easy to keep track of, however, I have created simple PDF files for you to download, if you prefer. You will find them in our Budget Binder!
On the first two page spread, head it 'Accounts Payable – year'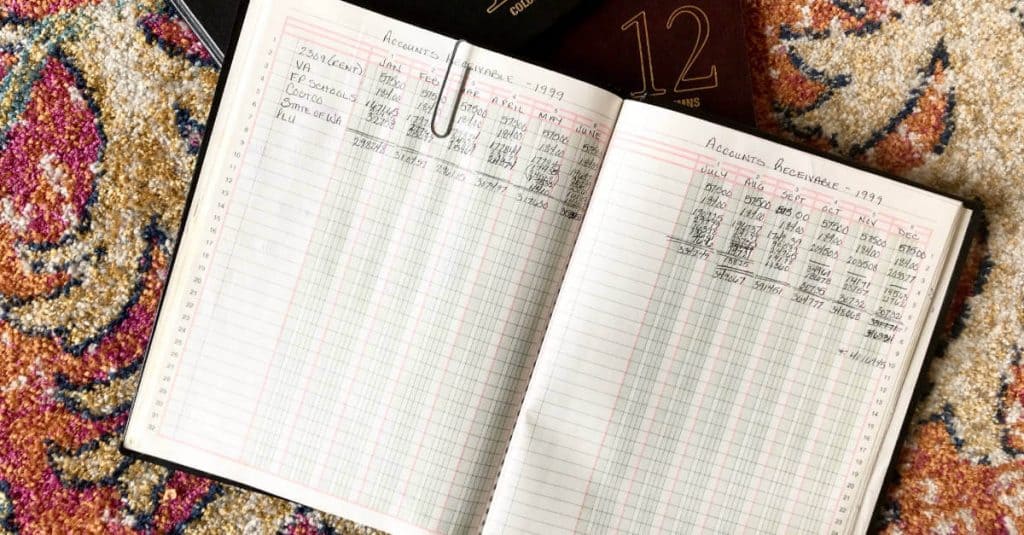 Write normal monthly expenses in the left column
Head the additional 12 columns January – December
Turn the page and head it 'Accounts Receivable – year'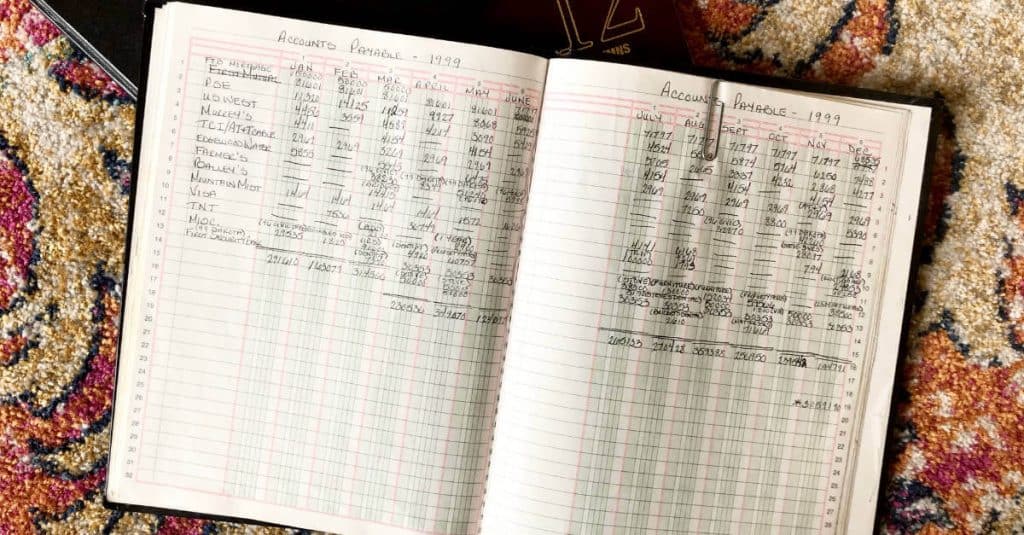 Head the additional 12 columns January – December
Write in every source of income in the left column – This may include the IRS if you usually receive a refund.
2) Record Your Income
Each month, record the amount of your paycheck in the corresponding month of your ledger AND in your checkbook register. Yes, I STILL use a checkbook register and believe it's a good way to track the money in your bank account.
3) Pay Your Current Bills
At the beginning of every month, pay the bills you have received and write them in your check register AND in the ledger.
4) Pay Bills That Are The Same Amount Each Month
Your car payment may not be due until the 20th but you know the amount. Go ahead and pay it, or at least schedule it, in your online banking along with all other bills that are the same each month. Record in your check register AND ledger.
5) Check Your Ledger For Remaining Incoming Bills
This is easy to do because all of your regular bills are listed, in your ledger. If you haven't already paid it, it will be blank, so you'll know you still need to pay it this month. You probably have an idea of how much your remaining incoming bills will be. Add up the amounts and subtract it from the amount in your checkbook register (no need to write it in) to see what you have left to work with.
6) Write A Check To Cash For Allowances And Expendables
We are big proponents of allowances! It goes a long way to have a little personal cash to spend.
Expendables are anything you can pay cash for, throughout the month. Groceries, pet essentials, etc. It will take some practice making sure your grocery money lasts throughout the month. One way to do this is to split up your expendable cash and put it in envelopes, for each week. We tend to shop heavy at the beginning of the month and then maintenance shop the rest.
7) Add To Savings
Ideally, there will be enough left in your budget to add to your emergency fund, Roth IRA, etc. Hopefully, you have already invested in your retirement program through work.
8) Leave A Cushion In Your Account
Many people talk about a zero based budget. This is where you budget every dollar and don't leave money left to spend on unplanned purchases. Of course, it isn't best practice to take your checking account down to zero. We like to leave a $1,000 emergency fund in our checking account, to avoid any issues. I 'hide' that money in my checkbook register so it doesn't look like we have it. That just means the $1,000 isn't in our balance. Instead, I take note of it at the top of the register. It's a mind game!
9) Your Checking Account Is Now Closed For Business
At this point, money from your checking account shouldn't be used for anything other than the bills you know will be arriving. If you don't like using a cash system for groceries, etc., it may be good to open a separate account just for those items!
10) Make End Of Month Calculations
At the end of the month, add your payable column and write your total expenses for the month, at the bottom. Do the same for receivables. Subtract your expenses from your income. Did you live within your means?
Sixteen years later, I couldn't imagine payday being any other way. I must admit, the end of the month can still be a challenge to stay on budget but I love the once a month paycheck! I can sit down and pay the bills all at once (except for the few stragglers) and we know exactly what we have to deal with. It is a simple, straight forward, process!