Over the years, and through three houses, we've discovered multiple ways to landscape your yard. From total DIY to hiring a professional, we have ideas for you, along with the reasons you should or should not use them.
Hire A Professional Landscaper
My uncle was a professional landscaper, for many years. He owned his own nursery, called The Garden Of Eden, and he knew everything you ever wanted to know about trees, shrubs, plants, and what you should put where. His expertise, for his local area, was invaluable to those who used his services.
Why You Should Use A Professional Landscaper
A professional landscaper will know the right plants to place in each area of your yard. They will take time to determine the way the sun hits each space, in your yard, in order to place plants for the best outcome. A landscaper will likely have a team to come do the work for you so you don't have to lift a finger.
Why You Shouldn't Use A Professional Landscaper
The years of expertise and physical labor of a professional landscaper will cost you. If you don't have a hefty budget for your landscaping project, a professional landscaper may not be the right choice for you.
You can get a good idea of how much your landscape project will cost you here.
---
Although we can't claim the satisfaction of doing it ourselves, we are pleased with the results of our front yard transformation by a professional landscaper. It had been on the 'to do' list for over 10 years. The soil was so compacted that it was nearly impossible to keep the grass watered. Then, moss took over. We worked to remove the moss by hand and were left with an ugly mess. It was time!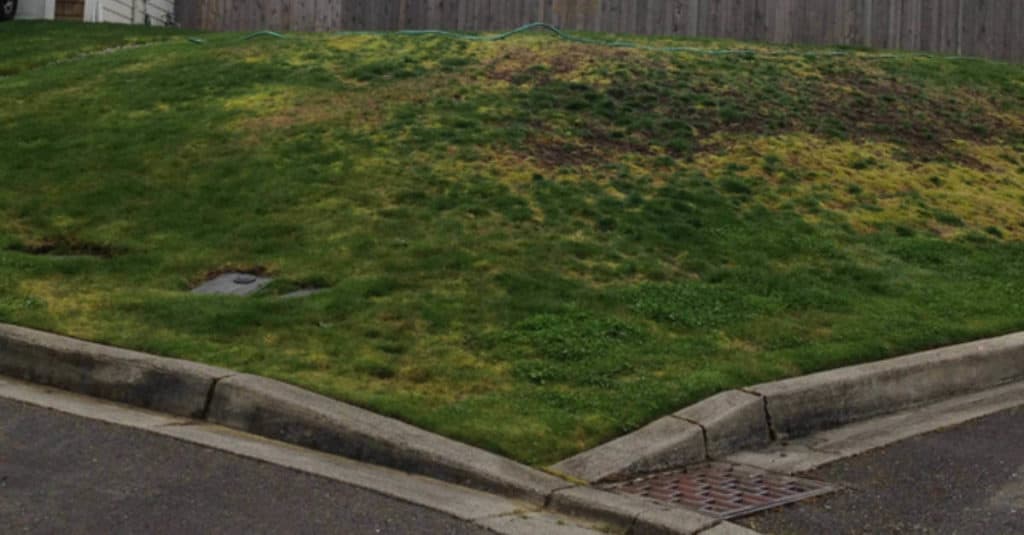 We used red apple cider vinegar to kill the grass and the lack of water and hot summer sun did the rest. The landscapers used a sod cutter to remove the dead grass, placed rocks for a dry stream bed and planted new plants.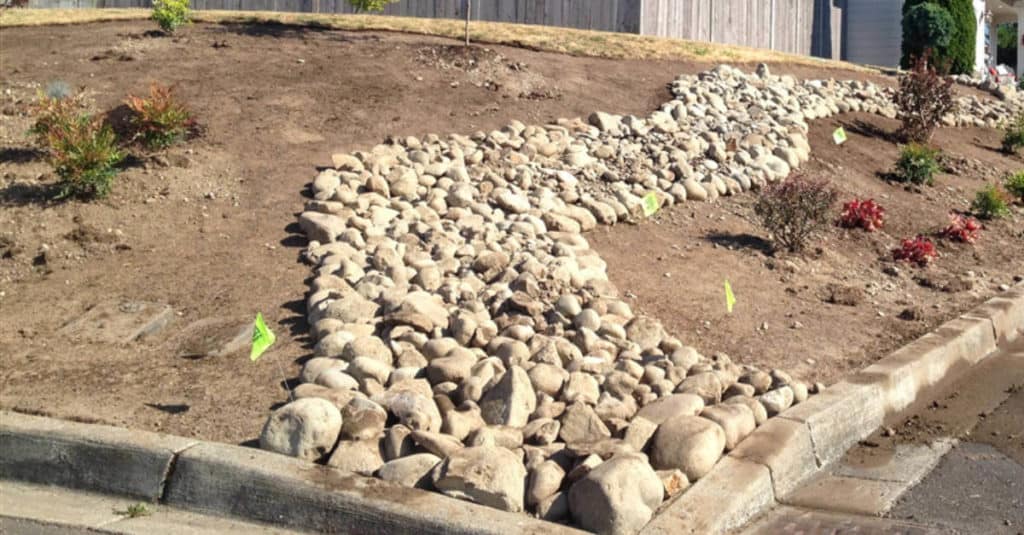 On day two the landscapers hauled in rich topsoil and topped it off with bark.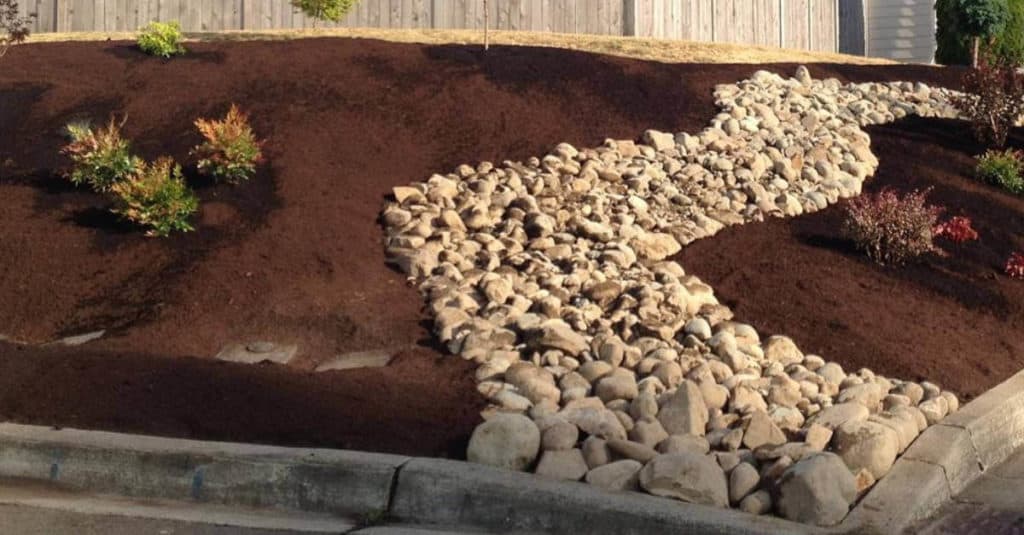 What a transformation! These people know how to work … and in the summer heat too!
Total cost: $3,528.15
---
Use A Landscape Architect
A landscape architect will draw landscape plans for you, to scale. They hold a degree in landscape architecture and most often work on large projects like parks and commercial buildings.
Why You Should Use A Landscape Architect
If you have a piece of property with challenging aspects, like retaining walls that need to be built, you may want to use the expertise of a landscape architect.
Why You Shouldn't Use A Landscape Architect
Most people with residential landscapes won't need every square inch of their property measured, for precision. Plus, those measurements and drawings will come at a cost and you still have to do the work.
---
Enlist The Services Of A Landscape Designer – On Site
A landscape designer may or may not hold the same credentials of a landscape architect. Instead of drawing professional, to scale, landscape plans, they will likely give you a rough scale drawing, with rough measurements. They will come to your home to determine what plants will work best, take rough measurements, and provide you with plans a few days later. In my experience, a landscape designer will also point you in the right direction for resources.
When You Should Hire A Landscape Designer
A landscape designer is perfect for do-it-yourself homeowners who enjoy doing the work but need a little guidance. This is a cost effective way to gain the expertise of a landscape designer without the cost of doing the work.
When You Shouldn't Hire A Landscape Designer
If physical labor is hard for you and you'd rather not get your hands dirty, a landscape designer may not be the right choice for you. You could always hire someone else to do the actual work but should weigh that option with hiring a landscaper, from the start.
---
We used a landscape designer to draw up plans for our home, many years ago. Slowly, we worked the plan, one section at a time.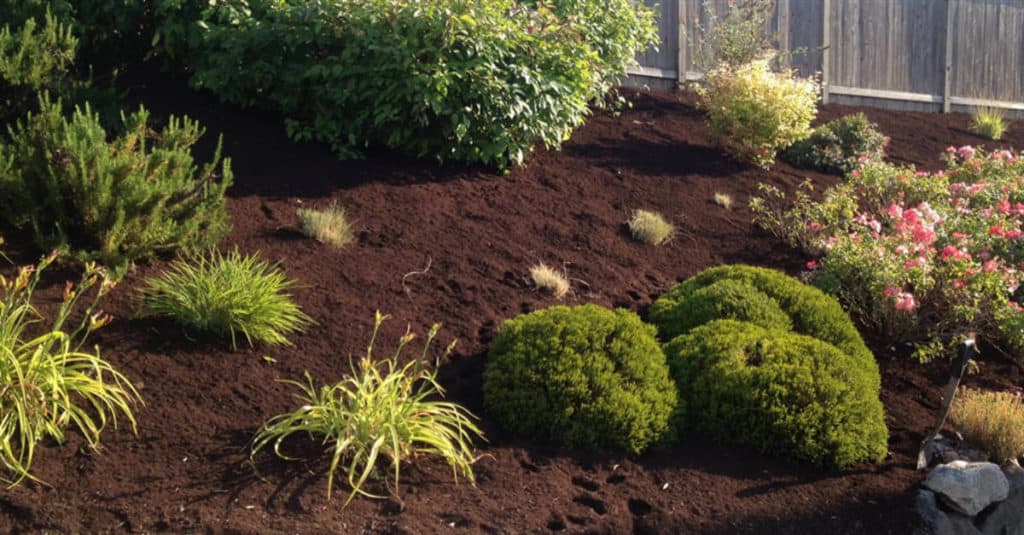 ---
Pay A Landscape Designer From A Local Nursery – Off Site
A landscape designer from a local nursery will likely have a lot of information of what works and what doesn't. They may not have a degree but, instead, rely on years of experience. You can often find a landscape designer, at a local nursery, who will schedule a time with you, to go over your project. They most often will not come to your home but will be able to show you plants, to determine your likes and dislikes.
When You Should Hire A Landscape Designer From A Local Nursery
If you are willing to take rough measurements and pictures, to share with your landscape designer, this could be a great, affordable option. The designer will likely help you pick the plants, right there, where you can purchase them, on the spot.
When You Should Not Hire A Landscape Designer
When you have a super large landscape project, it could be a bit of a challenge for the landscape designer to create, from pictures and measurements. They won't know the light conditions other than what you tell them and it will be hard to understand the terrain of your property. This is also not a good option if you aren't willing to do the work, yourself.
At our new home, the landscape was quite overgrown and we wanted to give it a refresh. We went to our local nursery and had a landscape designer draw up plans for our front yard. It was a good experience but, in hindsight, we realized that she didn't grasp the idea of the large blank garage wall and the plants, in our opinion, are not tall enough for that huge blank wall. Of course, she also didn't know the position of windows, on the front of the house, and we needed a bit more height there, as well.
---
Do It Yourself
If you feel confident in your own knowledge of light and plants and have a good feel for what you would like to see in your yard, you may want to tackle your landscape, on your own. There are many tutorials out on how to landscape your yard, to help you out.
When You Should Design And Landscape Your Yard, Yourself
If you love the satisfaction of doing the job, on your own, and are confident you can get the job done, without money wasted, this could be a great option for you! Also, if you are physically able to do the job and put in sweat equity, you will end up saving quite a bit of money.
When You Should Not Design And Landscape Your Own Yard
Whether you have time to design and landscape your own yard, will determine if you should take on this project. If you don't want to do the work, you should leave it up to the professionals to handle it for you. Plus, if your landscape project includes challenging aspects, like a retaining wall or lots of heavy lifting, you might want to think twice.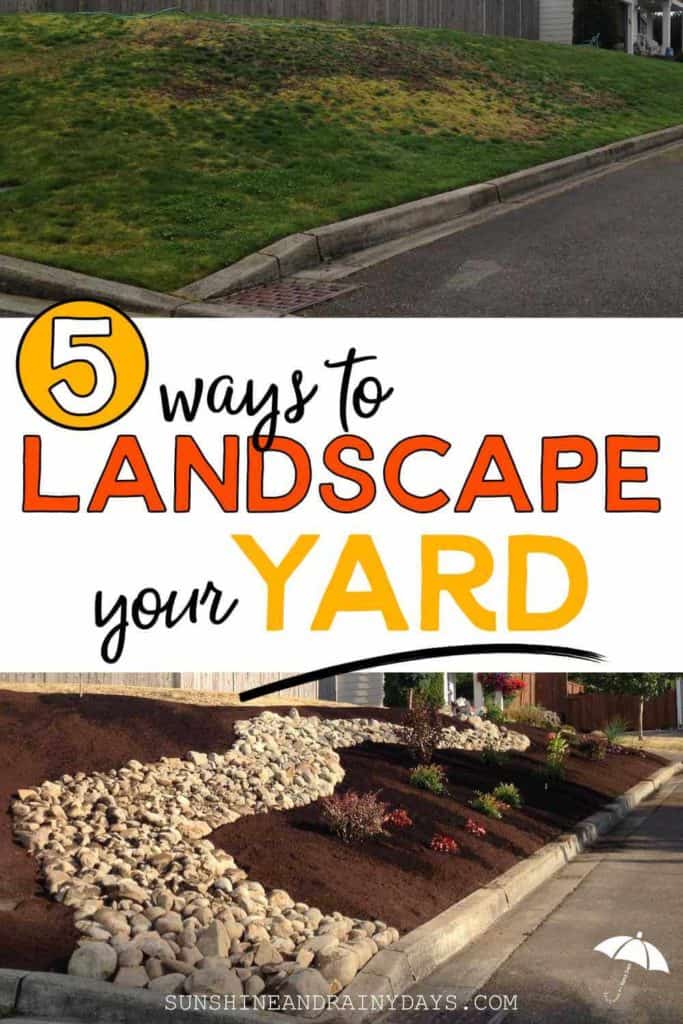 When paying the big bucks isn't an issue and you don't want to do the work yourself, a professional landscaper is your answer. If you're confident in your own plant expertise and have the gumption to work physically hard, you may choose a total DIY landscape. But those aren't your only options! You also have the ability to pay for the expertise of others, to come up with a plan, and then do the work, yourself.
Hiring a landscape designer was my personal favorite way of landscaping our yard. We had a plan and were able to implement it, as our time and money allowed. Of course, I was thrilled with how FAST and EASY it was to hire a professional landscaper but we are always looking for ways to save cash and actually enjoy the process of landscaping our own yard, with a little guidance from the experts.
More Yard Ideas