The Celebrity Name Game is fun to play at Teen Parties! It's also come to our rescue a few times when teens, who haven't seen each other in a while, need an ice-breaker.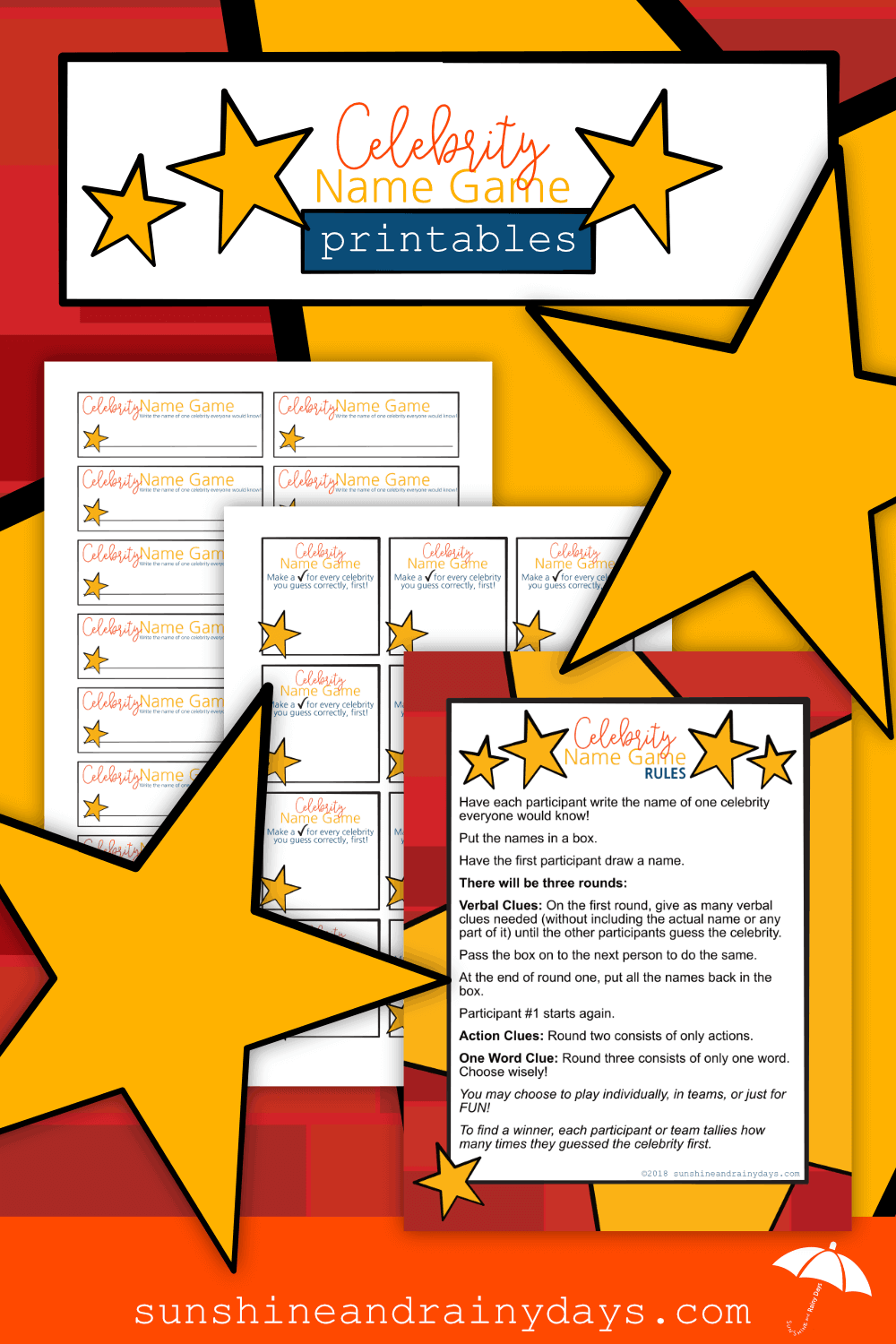 Celebrity Name Game
The Celebrity Name Game is a great way to get your teenagers to laugh, act silly, and have fun!
This post contains affiliate links. When you purchase through an affiliate link, we receive a small commission at no additional cost to you. Disclosure.
Celebrity Name Game Supplies
Printer – I have this one and I love it!
Celebrity Name Game Printables – found below
Scissors or Paper Cutter
Box or Basket to put Celebrity Names in
Pens for each participant
How To Play The Celebrity Name Game
We played this game at a relative's house ages ago. I really don't know if there are official rules but I'm ready to share how we have adapted and play the game!
Have each participant write the name of one celebrity everyone would know!
Put the names in a box.
Have the first participant draw a name.
There will be three rounds:
Verbal Clues: On the first round, give as many verbal clues needed (without including the actual name or any part of it) until the other participants guess the celebrity.
Pass the box on to the next person to do the same.
At the end of round one, put all the names back in the box.
Participant #1 starts again.
Action Clues: Round two consists of only actions.
One Word Clue: Round three consists of only one word. Choose wisely!
You may choose to play individually, in teams, or just for FUN!
To find a winner, each participant or team tallies how many times they guessed the celebrity first.
This game is bound to bring so many laughs, you just might bust at the seams!
Get Your Celebrity Name Game Printables Here:
More Christmas Games