When I started paying bills, as a young adult, I needed to find a system to keep me on track. I wanted a simple budget tool to use, without a fancy computer program. I ended up purchasing a 12 column ledger book and have used this style of budgeting ever since.
One ledger book holds many years, which makes it easy to look back on to see where your money came from and where it went, in previous years. I started this ledger journey in 1992 and, after working my way through a second ledger book, I am now using Income And Expense printables that work the same way. It worked great then, when bills were sent by mail, and it works just as good now, with online banking!
How To Set Up Your 12 Column Ledger Book For Budgeting
On the first two-page spread, write 'Accounts Payable – Year' at the top.
List all of your recurrent bills down the left column. (I start out in alphabetical order, simply so it's easier to find what I'm looking for.)
Across the top 12 columns, list the months (January, February …) Tip: Put a paper clip on the page of your current year, in order to find it easily!
Turn the page and write 'Accounts Receivable – Year'.
List your employers, or whomever you receive money from, down the left column.
Across the top 12 columns, list the months (January, February …).
How To Use Your Ledger Book For Simple Budgeting
Once you've set up your 12-Column Ledger Book, you are ready to get started. Each time you pay a bill, write the amount in the appropriate column and row. It's easy to see, at a glance, what has been paid and what is outstanding. You can also clearly see when once-a-year bills are coming up and plan for them. It's the simplest budgeting tool I know!
When you sit down to pay bills, take a look back and predict about how much you will need for incoming bills and budget for the month, accordingly.
At the end of the month, add up your accounts receivable and accounts payable columns and compare, did you live on less than you earned?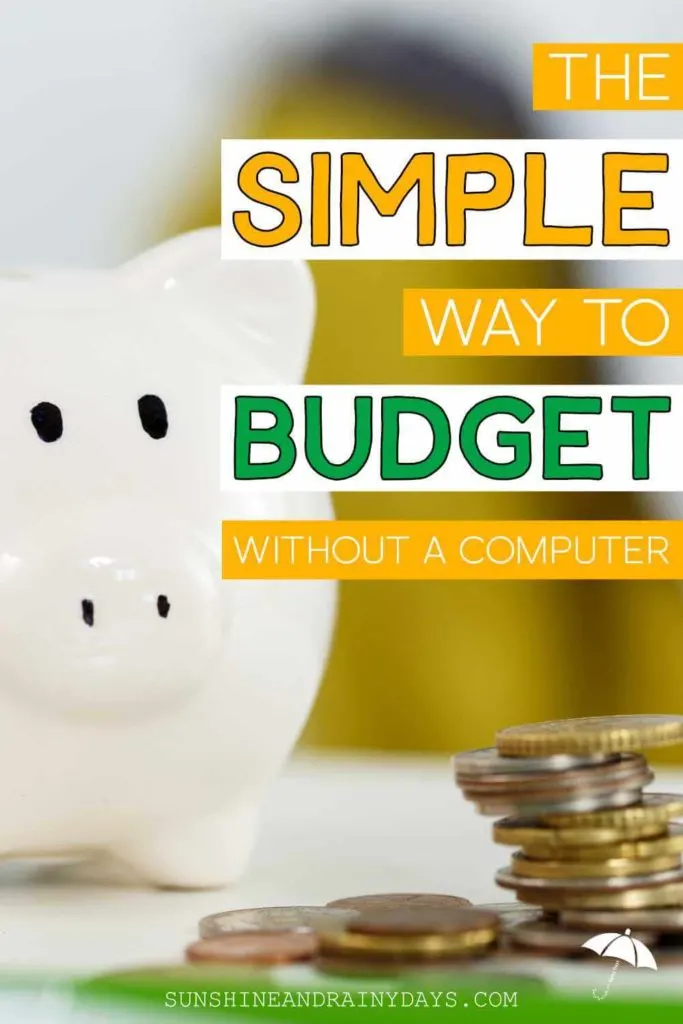 This post contains affiliate links. When you purchase through an affiliate link, we receive a small commission at no additional cost to you. Disclosure.
Simple Budget Resources
Want To Use Google Sheets To Create Your Ledger?