There are many simple organization hacks you can make, to your home, that may seem insignificant, in and of themselves, but play a big part in making things easier in your daily life.
How Do Organization Hacks Make Life Easier?
Every item in your house needs a place to call home. A spot where it belongs. Preferably, a spot that makes finding and using your things easy and fast.
When you implement organizational hacks, you will no longer need to dig through things, to find what you need, which will save you time.
You will also save money because you won't have to run to the store to buy a duplicate of something that you know you already have, somewhere.
Things won't pile up, in messes, because they have a spot designated, just for them.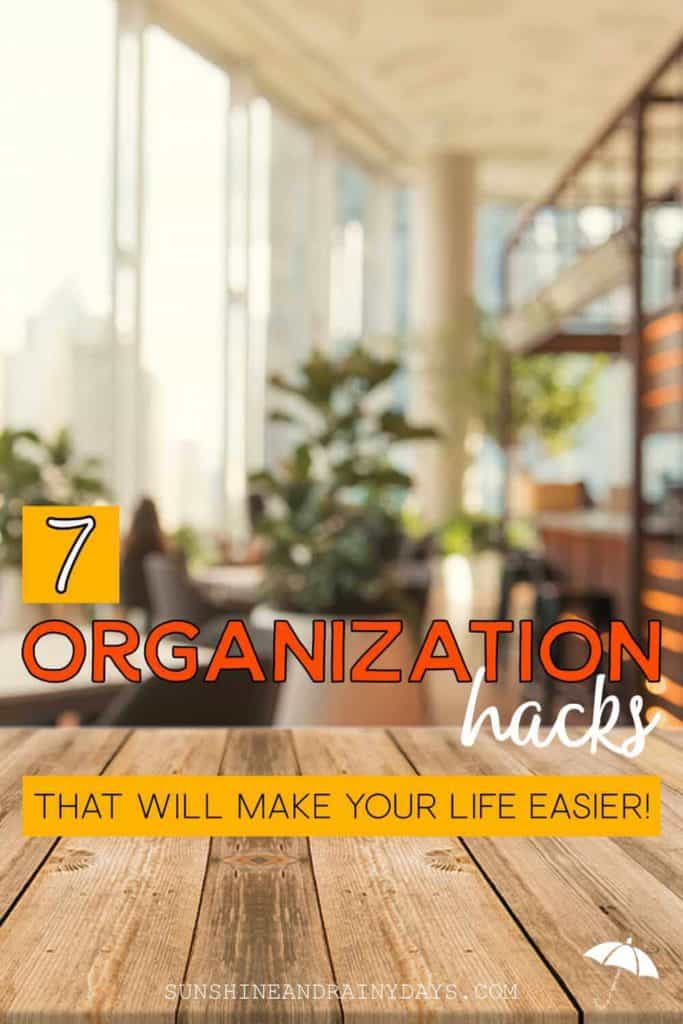 Tools To Help You Organize
This post contains affiliate links. When you purchase through an affiliate link, we receive a small commission at no additional cost to you. Disclosure.
1. Kitchen Tray Organizer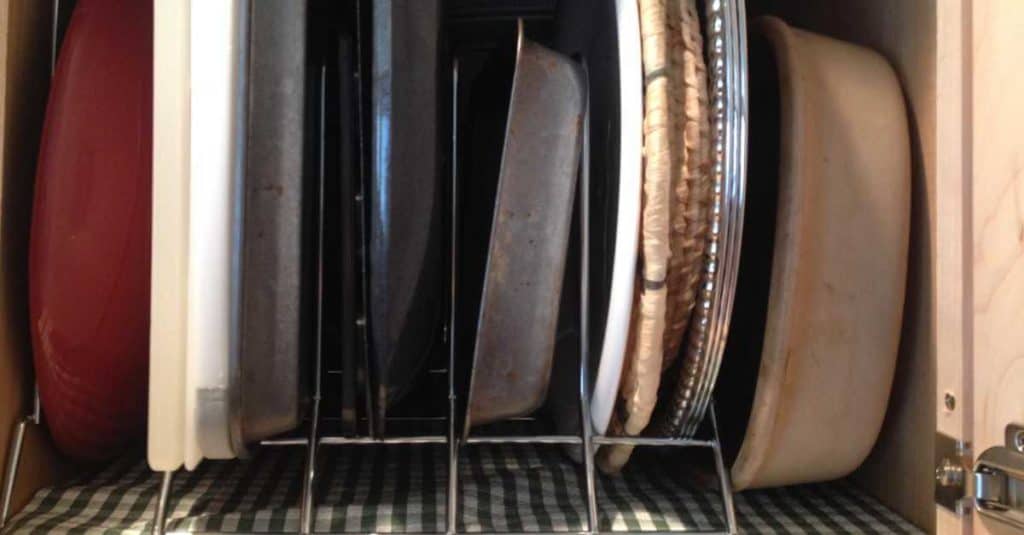 Tray organizers make it so much easier to grab what you need, when you need it. There's no need to take half the stuff out of your cupboard, to get to the thing you actually need, when you store items on their side. The organizer racks are great for everything from cutting boards to casserole dishes and trays. The best part is, when placed strategically, you will end up with room on either end for even more stand-up-ables. We use one on a low shelf and one on a high shelf that is so high you can't reach anything beyond the front, without climbing on a chair.
2. Cork Tiles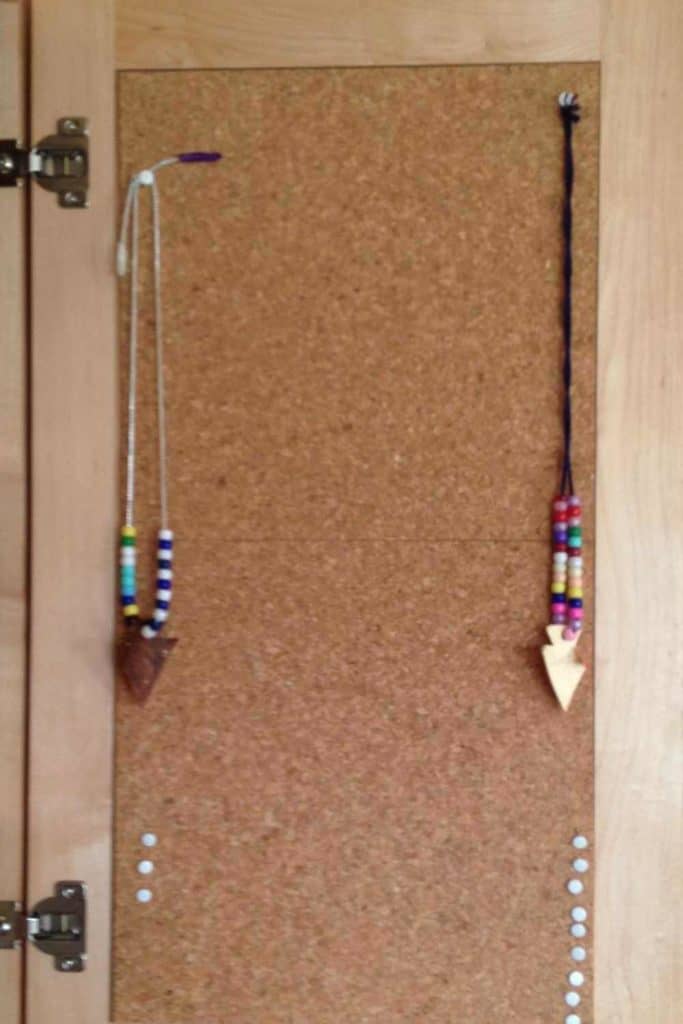 Cork board tiles are a fabulous addition, inside your kitchen cupboard doors. We cut ours to size and used 3M Mounting Squares, instead of the mounting squares provided, to make sure they stick. We tiled two cupboard doors, one for each child, to hang their sports schedules and papers, with dates, that we need to keep track of!
3. Drawer Dividers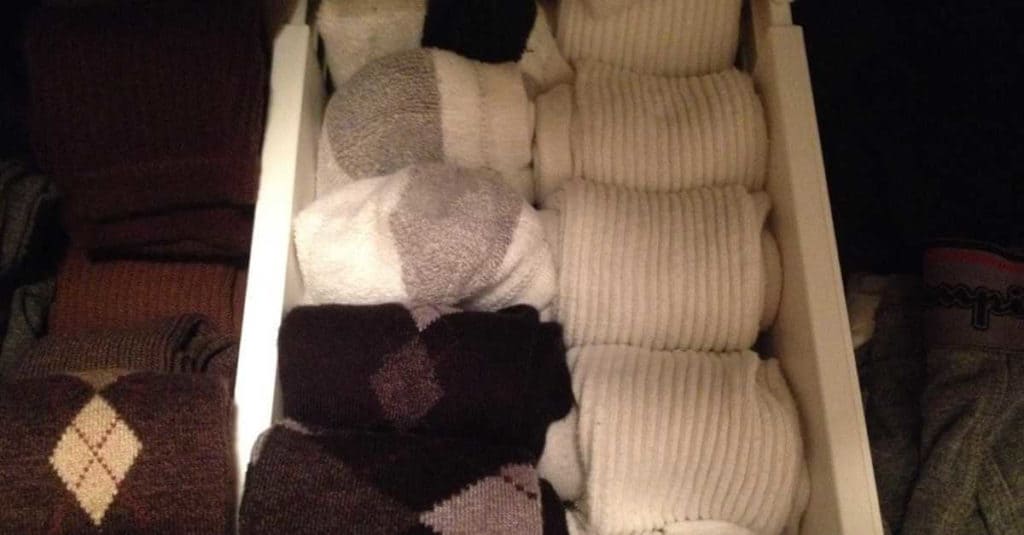 Drawer dividers are excellent for multiple uses. These spring loaded white drawer dividers work great in sock and underwear drawers and cedar drawer dividers will help you keep your kitchen utensils in place.
4. Horizontal File Trays
Horizontal file trays make it easy to sort mail and paperwork, as it comes into your home. They are also great for holding extra copy paper or card stock.
5. 3M Hooks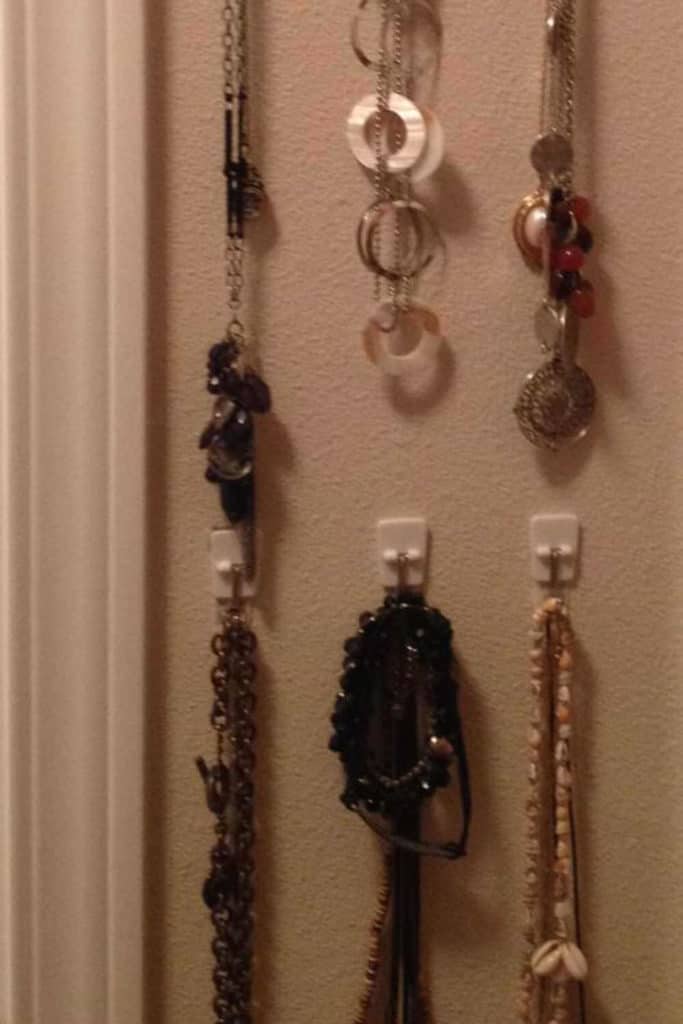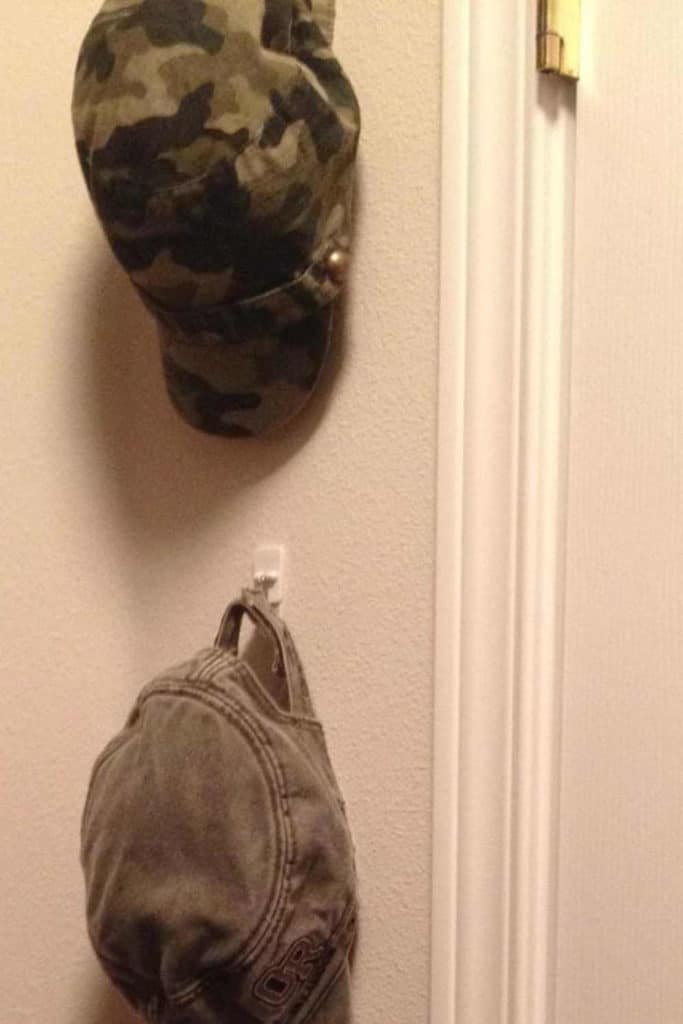 We have a walk in closet but it is tiny. Every nook and cranny needs to be utilized for efficiency. 3M hooks work great to hang necklaces and hats. You'll feel better when everything has a home!
6. Under Sink Organizer For The Bathroom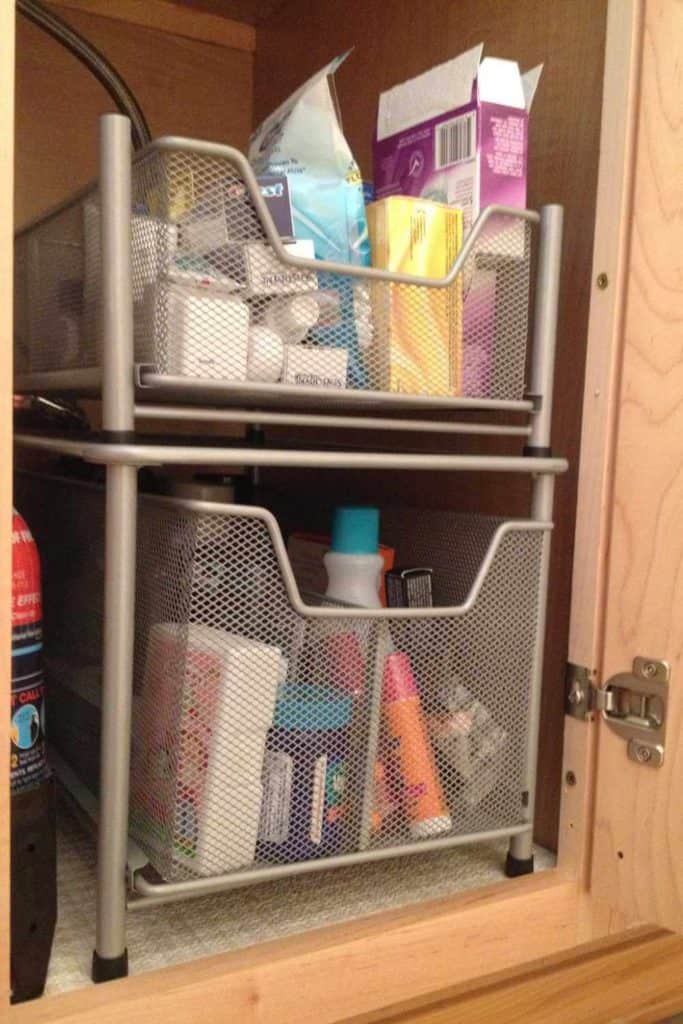 All that little stuff, in the bathroom, needs a place to live and this drawer and top are perfect for the job. Bandaids, razor blades, extra deodorant, toothpaste, floss, and other small items, that float around your bathroom, can be contained in an organized way instead of piled up, under your bathroom sink.
7. Plastic Drawer Organizers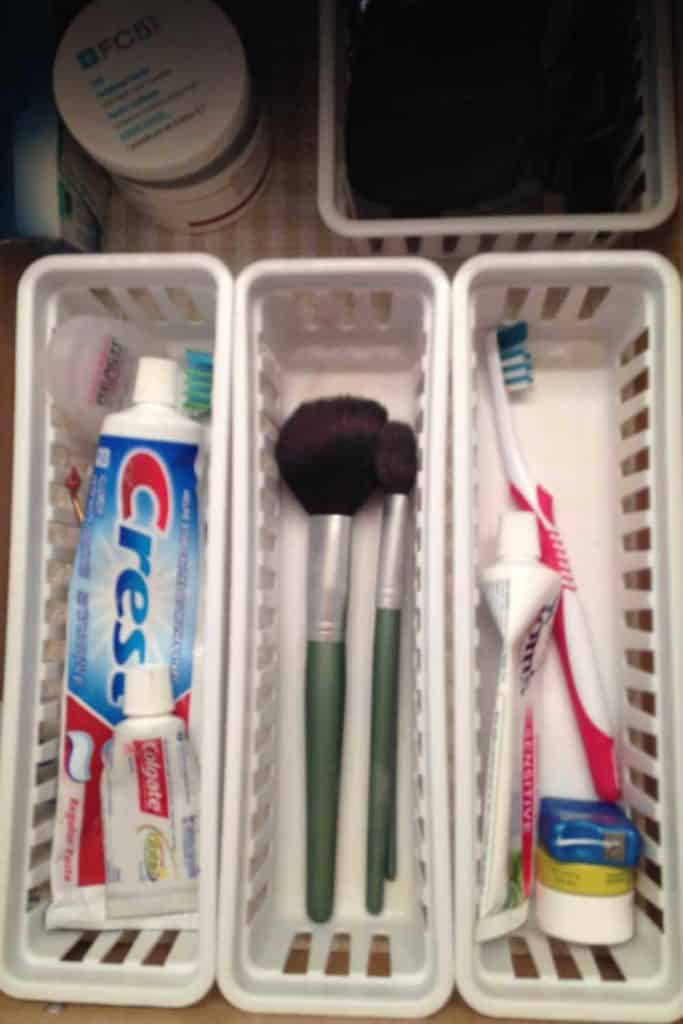 Small organizers will help you get your bathroom drawers organized and working well for you! Purchase them in different sizes so they fit nicely in your drawers and hold your necessities.
Use simple organizing hacks to save yourself time, money, and clutter!
More Organizing Ideas