It's super hard to think about but … what if an emergency situation came up and you were unable to communicate important information with your loved ones? The Personal Information Worksheet will guide you in your quest to make sure the people closest to you will know where to find important documents and have your personal information at their fingertips.
There's a lot of information your loved ones may need if an emergency situation comes up. It's no fun to talk about. Take action anyway and let those close to you know where to find the information they may need.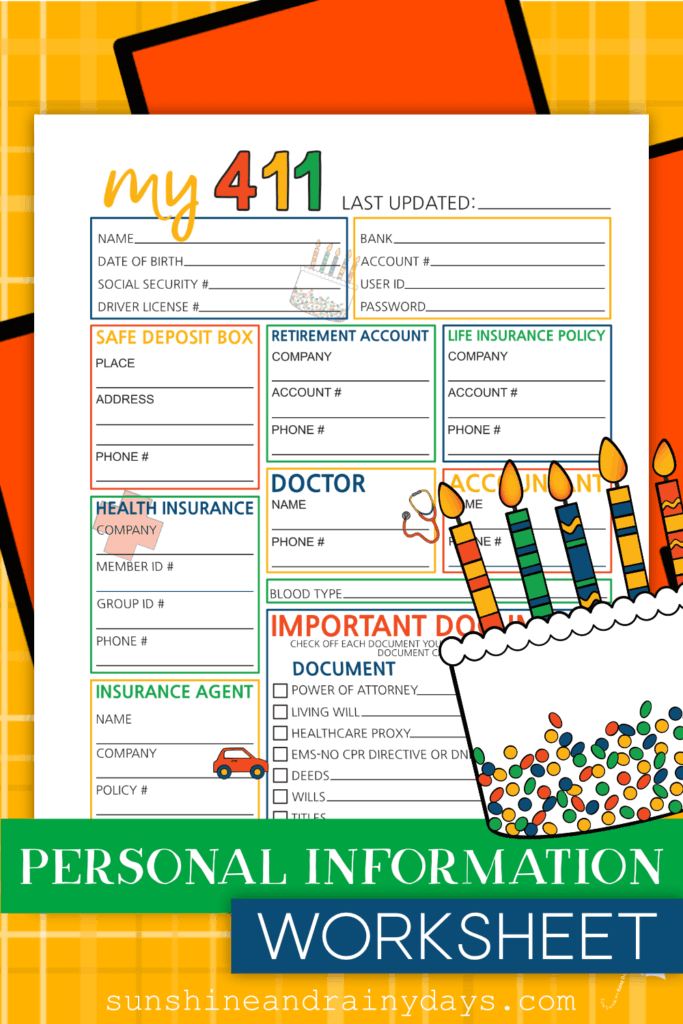 How To Use The Personal Information Worksheet
Print the worksheet – found below.
Fill out the worksheet.
Place the worksheet in a secure place, preferably a safe.
Let those closest to you know where to find your personal information, if needed.
You may also choose to make a copy for the person closest to you. Just make sure they are trustworthy and will secure the document so it doesn't land in the wrong hands.
If an emergency situation does arise, your loved ones will appreciate the fact you took the time to relieve some of their stress at a difficult time.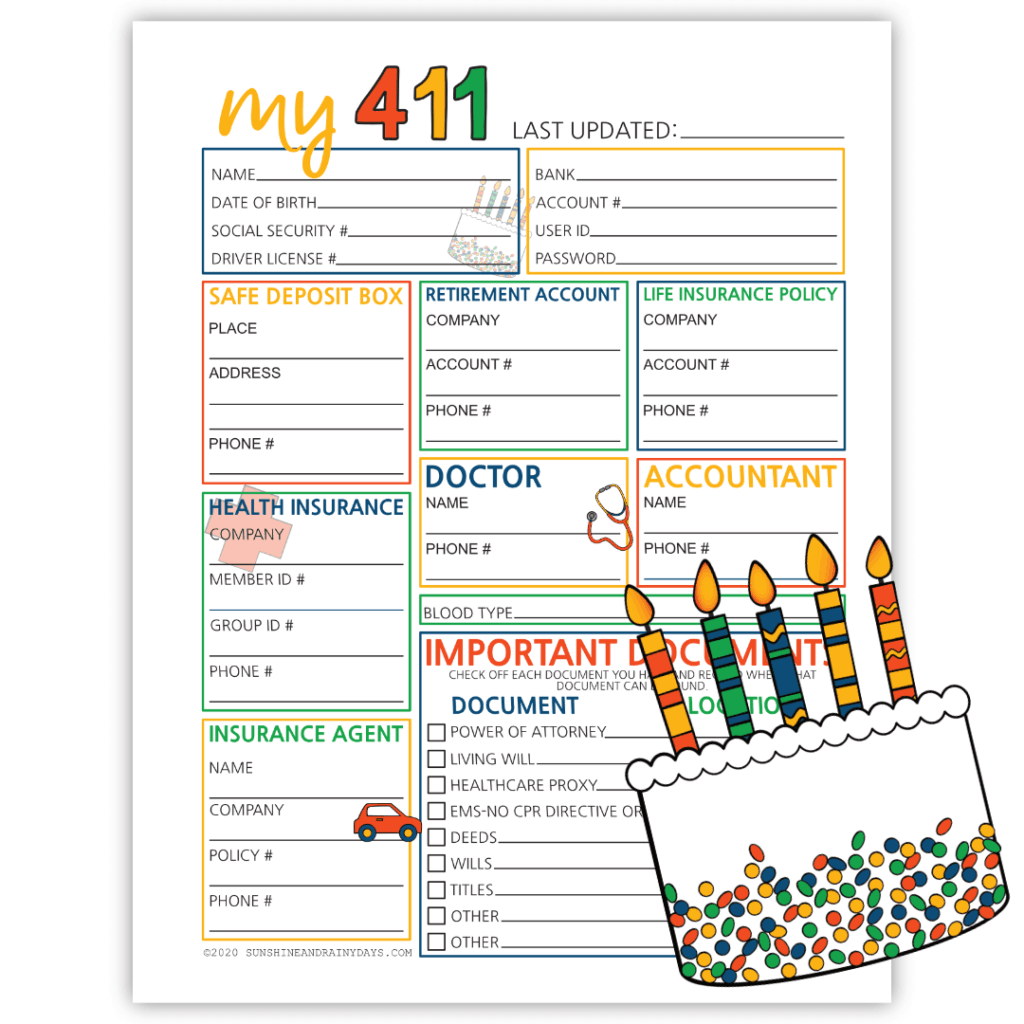 Find More Medical Binder Printables