We often hear that it's a good idea to have a 3 to 6 Month Emergency Fund but how much should you save in that fund?
My family has a small emergency fund but we need to beef it up. I began to wonder exactly How Much we should have tucked away. There is a lot to take into consideration.
Now, that we currently have stay at home orders, this question has become even more important.
In uncertain times, an emergency fund is a comfort to have. Do you know how much you should save for an emergency?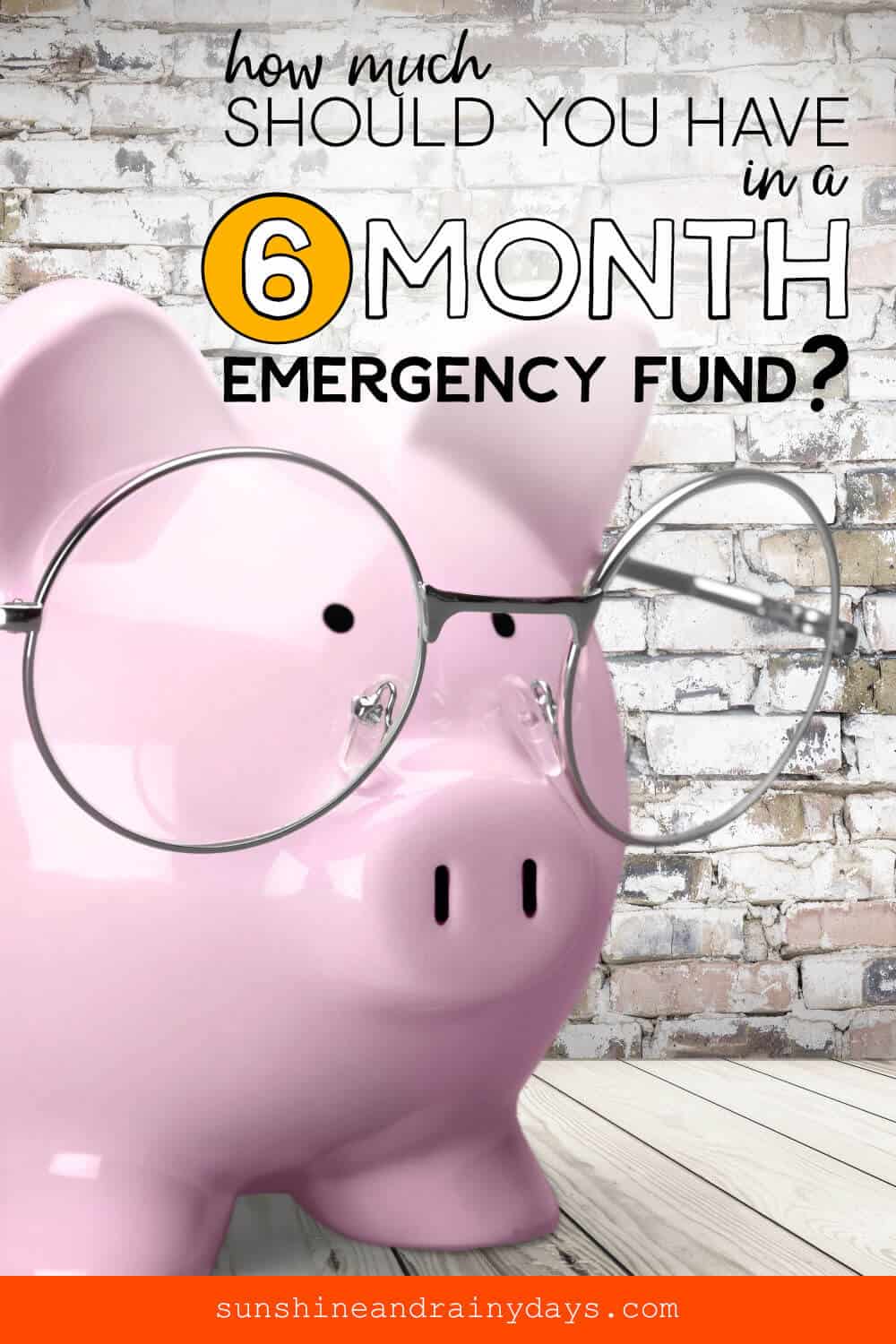 Who Should Have An Emergency Fund?
Ideally, everyone should have a 6 month emergency fund.
Even if you have an essential job that will likely continue to provide a paycheck throughout an emergency situation, you should still have an emergency fund.
Why Should I Have An Emergency Fund?
An emergency fund is essential to prepare for the unexpected.
When you are prepared for the unexpected, you give yourself a buffer to continue life as you know it without borrowing money from family or creating credit card debt.
Where Should I Keep My Emergency Fund?
Your emergency fund should be kept in a place that you can easily access it in an emergency … but not too easy.
It has been suggested that you keep your emergency fund in a savings or money market account at a different bank from where you do your normal banking. This way, the temptation to transfer money from your emergency fund for regular expenses will be a bit more cumbersome.
Our current emergency fund is in a money market account at a different bank than our normal checking account.
How Much Money Should Be In My 6 Month Emergency Fund?
THIS is the BIG question!
Exactly how much is a 6 month emergency fund?
A 6 month emergency fund will mean different things to different people. Some will say a 6 month emergency fund should cover only the basics, while others may want their normal life to continue, uninterrupted.
YOU get to decide.
Do you want to save enough to cover your four walls or would you like your kids to be able to continue in private school or music lessons, even though you have lost your income?
This is an excellent time to pull out your Budget Binder and determine exactly what you want to cover each month and times it by six.
I have found, in our current stay at home situation, that we need to continue to pay college tuition and want to continue music lessons for our son (they are virtual, at this point). This means, it is important to include these costs in our emergency fund.
What Should I Use My Emergency Fund For?
Your emergency fund should only be used for a true emergency.
Examples of an emergency worthy of tapping into your emergency fund are:
Job Loss
Medical Emergencies
Unexpected Car Repairs
Unexpected Home Repairs
Family Emergency
Unexpected Travel
Unexpected Pet Care
What I Should NOT Use My Emergency Fund For
Your emergency fund should not be used for normal annual expenses that you haven't prepared for or luxury items.
Examples of what is NOT an emergency expense:
Property Taxes
Graduation Party
Vacation
Remodeling
Christmas
Car Insurance
A New House
A New Car
+ SO much more!
It may seem daunting when you discover how much your 6 month emergency fund should be.
Start small.
Start with a $1,000 Emergency Fund and build your way up.
You've got this. I'm cheering you on!