Steve here! I am a product of situational poverty. Being Poor Sucks! My father was a foreman for a large road construction company and my family lived a very comfortable lifestyle. At least that is what I was told. I was too young to remember those times. Unfortunately, my father died from cancer when I was eight years old. Left behind was my mother, who was a stay at home mom, my two older brothers and I.
In her book A Framework for Understanding Poverty, Ruby Payne discusses the idea of generational vs. situational poverty. If you are into the social sciences, I highly encourage you to read this book!
What Is The Difference Between Generational Poverty And Situational Poverty?
Generational Poverty
The basic idea of generational poverty is that a family may come from generations of poverty. Poverty is the norm for these individuals. They know no different. Poverty often impacts extended family members as well.
Situational Poverty
For an individual who lives in situational poverty, it may come down to a specific event or circumstance that causes them to live in poverty. It may be that they were just dealt a bad hand. Individuals who live in situational poverty often have a greater support network as members of their extended family may not live in poverty. Most argue that those in situational poverty can more easily break the cycle of poverty.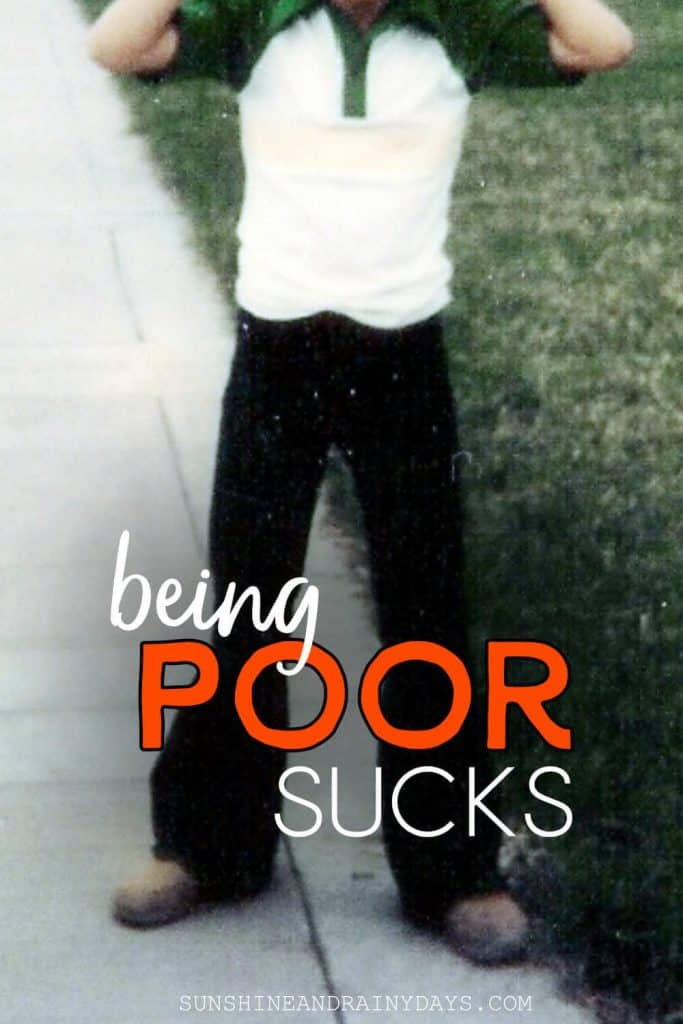 This post contains affiliate links. When you purchase through an affiliate link, we receive a small commission at no additional cost to you. Disclosure.
My father's medical bills wiped us out financially. My mom, to her credit, worked multiple jobs. With the money she was able to earn, paired with a small amount of social security benefit, we were able to scrape out a meager existence. By meager, I mean we often were not able to buy meat or milk, our power was shut off more than once, and I was the kid with the high water pants and the sole of my shoe held on with duct tape. Being poor sucks.
In life, you can control your destiny. You can change the trajectory of your life. It boils down to making choices. When unfortunate circumstances visit your doorstep, you cannot let those circumstances define who you are. You have to choose to stay positive and find ways to defeat those circumstances that are trying to defeat you. I made that choice in high school.
By the time I was in high school, my mom had turned to alcohol. She was a full blown drunk, complete with her live-in alcoholic boyfriend. I will spare you the gory details, but I will tell you it sucked.
I was dirt poor and pissed off! Being poor SUCKS!
The Lord blessed me with a good amount of football talent. I knew after my sophomore season that if I stayed healthy and took care of business on the field, I may be able to go to college. Without a scholarship, there is no way I could have gone. I poured myself into everything football. That included my academics. I knew no grades, no scholarship. It worked out and I was able to earn a scholarship.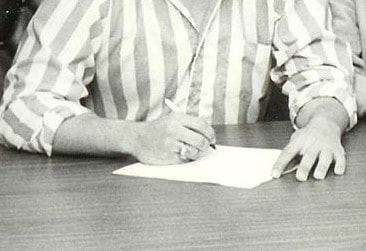 Now, I am not saying everyone can simply choose to earn an athletics scholarship but I am saying that you can choose to better your circumstances. I knew that education was the key to breaking the cycle of poverty for me. If it weren't football, I would have found another avenue to get to college. I was dirt poor and I was pissed. Sometimes I was pissed that my father left us, other times I was pissed at my mom for drinking so much. I was pissed that my friends had things that I could never afford, that my clothes were too small, and that I could not afford basic medical care.
What my anger gave me was a laser focus on my goal to not live a life of poverty.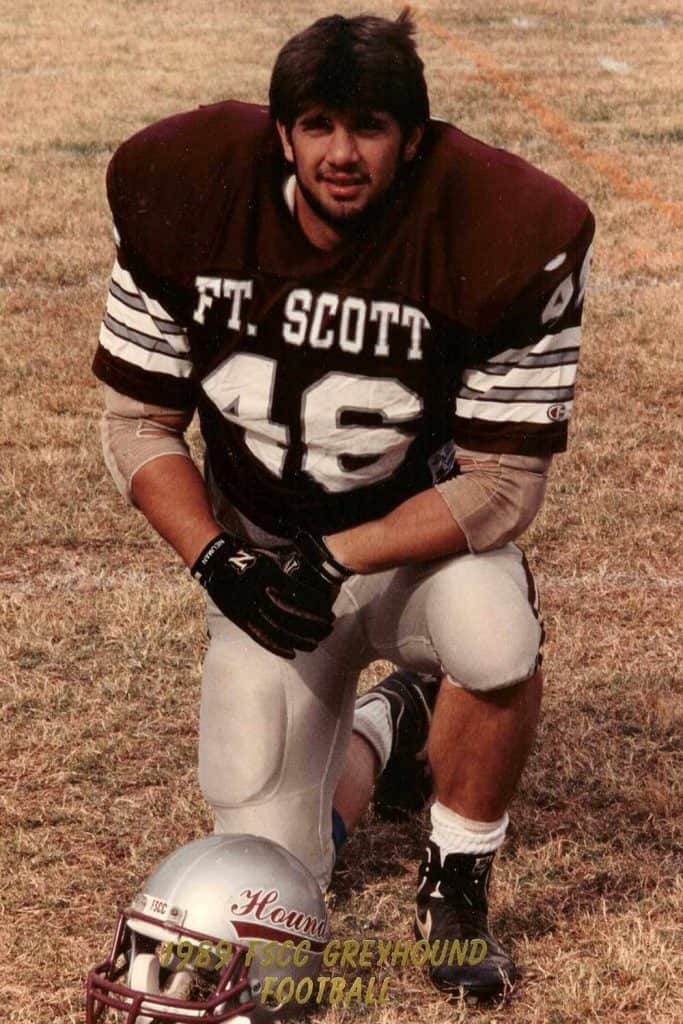 This isn't a pity party. Don't need that. Never did or never will! I now have a master's degree, a professional certificate, and make six figures. I have an awesome life.
If you are in a bad situation, financially, do not let it define you. Make the choice to get out of the situation. Get a little pissed off and do something about it!
Let's be clear, I am not proposing that you get the physically aggressive form of pissed off. I am proposing that you find that internal, I am not going to take this any more type of pissed off. I am talking about a laser focus on the goals you set for yourself. Whether that goal is to get out of debt, go back to school, or find a new job. Get a little pissed off and go for it.
Start small. If your goal is to get out of debt, find something that you can do right now to get started. Maybe it is giving up your morning mocha. If the goal is to find a new job, find a mentor to help guide you in the process. Whatever it is, take the first step.
To use a sports analogy, you don't wake up one morning and go run a marathon. You start by running your first lap. Then your first mile. If you keep at it, one day you will be running marathons.
Whatever the goal, keep that laser focus. Do not let anyone or anything break that focus. Life is unpredictable! Life happens! Even if life throws you a curve ball and your goals change, keep the same routine.
Set the goal, get yourself a nasty little attitude going, take the first step, and focus.
I am living proof that you can overcome a crappy situation. I also know that if I can do it, anyone can.
If you are currently living in poverty, what is your plan to improve your situation?
Learn more about Ruby Payne or find her book, A Framework for Understanding Poverty, here.
Bridget here. Yep! I married myself a football stud! He entered this relationship with nothing more than a duffle bag and a few thousand in debt. I knew he had potential though! He still has that laser focus and goes after what he wants. Always learning, always growing.