Three months into my son's 16th year of life, he has decided he's ready to drive! We enrolled him in driving school and my husband has taken him on a few drives. My husband takes him because I'm just too scared. However, I know the time will come where I will have to take that first drive with my son and I want to be prepared with a Student Driver Sign.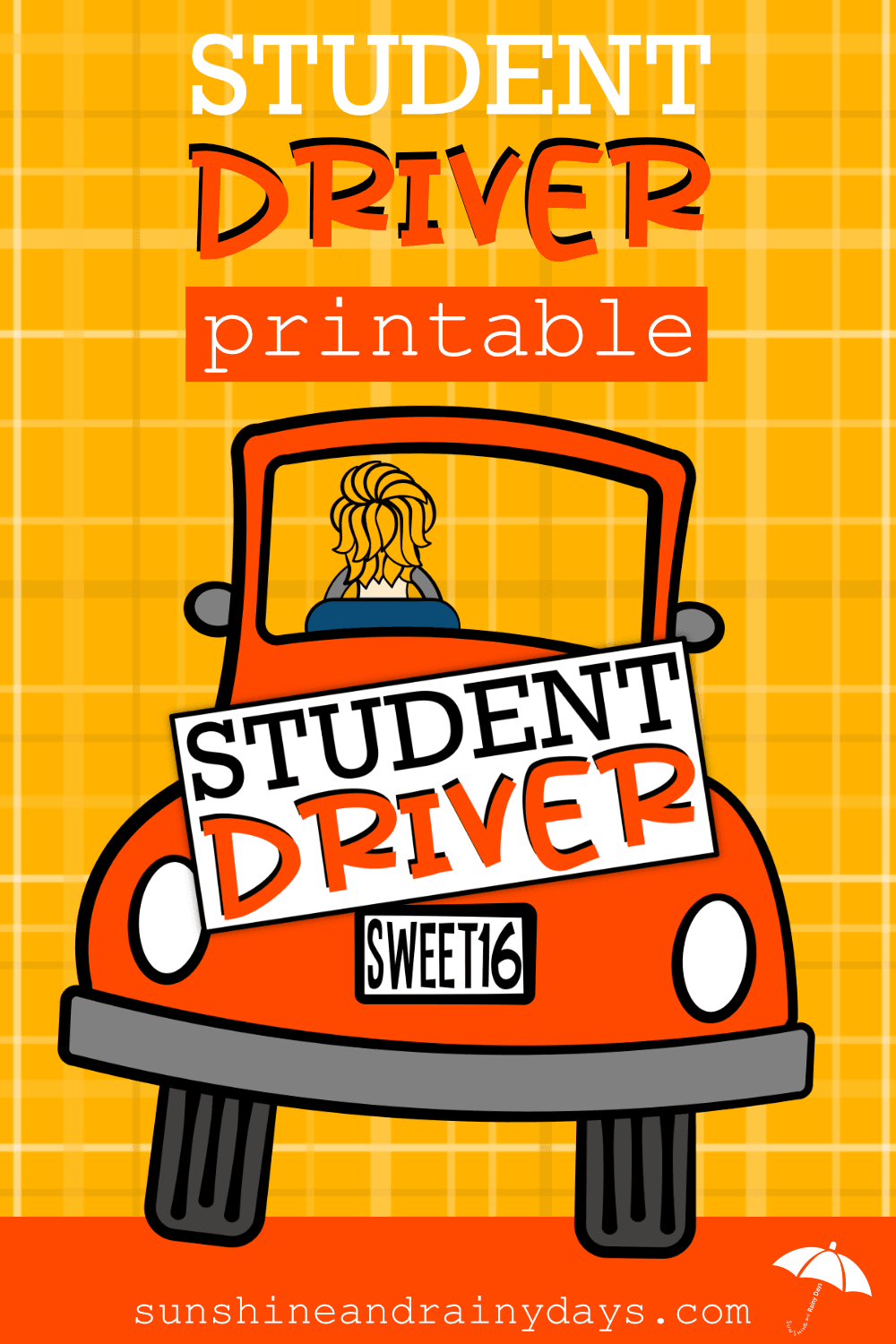 Student Driver Sign
When my daughter began to drive a few years ago, there were a few times we forgot to put the sign in the back window. Of course, that resulted in impatient drivers who couldn't figure out why she took so long at a 3-way stop or why she was actually going 25mph in a 25mph zone.
This post contains affiliate links. When you purchase through an affiliate link, we receive a small commission at no additional cost to you. Disclosure.
Student Driver Sign Supplies
How To Use The Student Driver Sign
Print the sign (found below) on card stock.
Cut the sign.
Laminate for durability.
Place in the back window of your vehicle.
It seems the Student Driver sign is a bit controversial. Let's explore why you SHOULD or should NOT use a Student Driver Sign.
Why You SHOULD Use A Student Driver Sign
To alert passing motorists you are new and inexperienced on the road.
So other drivers will cut you some slack.
For drivers to give space and follow at a greater distance.
To entice patience. Patience with slower travel, driving the speed limit, or taking forever to turn right on red.
So others can anticipate newbie mistakes.
For other peoples' safety. The Student Driver Sign warns other drivers to keep their distance to protect their own car.
To avoid honks and tailgating that will make your new driver nervous.
Removes frustration that can result from following a new driver.
Why You Should NOT Use a Student Driver Sign
Apparently there are folks out there who like to intimidate new drivers. Jerks!
It can put a target on you for those mean people that love to bully other people on the road.
In our experience, the Student Driver Sign is a must! It's like a secret code on the road from one mom to the next. The sign invokes memories and compassion. Not once have we experienced one of the jerks who like to intimidate (because of the sign) but, if we do, we'll know they are few and far between.
Put the Student Driver Sign in the back window and watch the patience factor rise! Seriously … or at least, hopefully!
We all remember the first days behind the wheel, right?
Gain Access To The Student Driver Printable Here

More Student Driver Posts
Magnetic Car Sign For Teen Drivers