We've moved twice in six months. Seriously! Are we nuts? The short story is: we sold our home and moved into an apartment while we looked for a new home, found one, and moved in. I think that's the shortest story I've ever told!
With two moves in a short amount of time, we discovered how to save money on a local move, out of necessity!
You, too, can save money on a local move but it will cost you time and sweat equity. Do you have that? Are you ready for a great workout? It's time to think outside the box!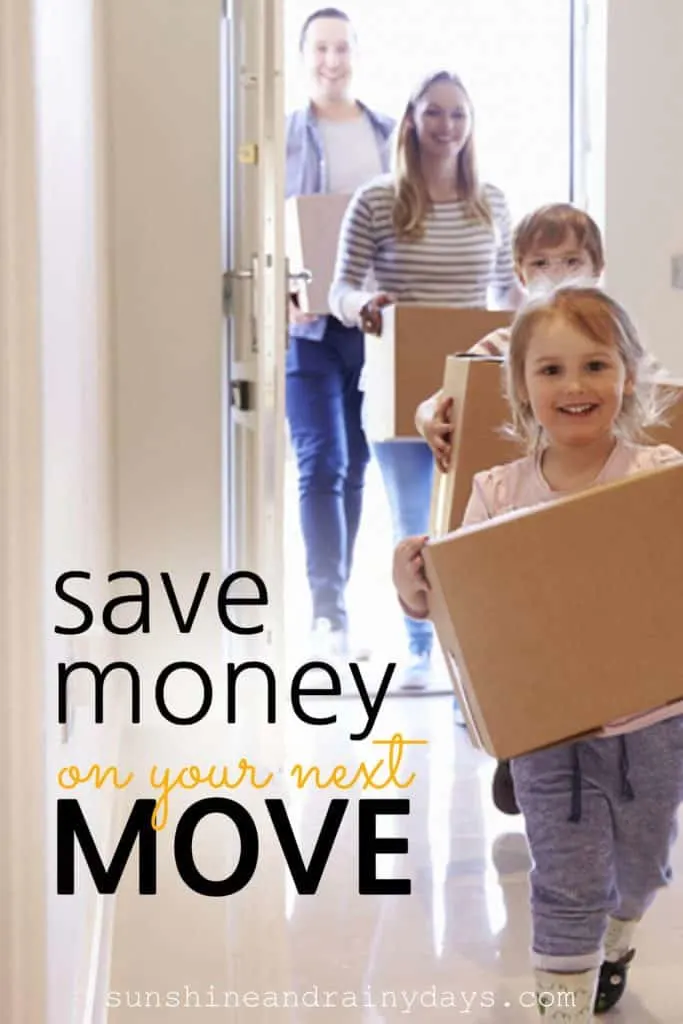 This post contains affiliate links. When you purchase through an affiliate link, we receive a small commission at no additional cost to you. Disclosure.
Purge
There's no reason to move belongings that you don't need, want, or love! Use your move as an opportunity to purge. Is it really worth putting in the moving box? If not, take it to the garage and plan a Moving Sale!
Hire Movers
You didn't see that one coming, did you? Save money by hiring a moving company? Are you crazy?
If you have strong friends itching to help and are able to lift furniture yourself, skip this step and rent a truck instead!
We've done it both ways.
When we moved into our apartment, we rented a truck and enlisted the help of two friends. We gave each of them $50 because, you know, you feel like you should do something! They worked hard and I couldn't help but feel guilty as the sweat poured off them.
On our last move, we hired movers. Three guys, one truck, $175 an hour (including travel time). I discovered friends had paid movers $2,000 and knew we had to do better than that. We could work with $175 an hour.
Find Free Boxes
Join your local Buy Nothing group on Facebook and put an ask out for boxes.
Sample Wording:
Ask: We are moving! Looking for moving boxes.
It's that simple. Really!
More than likely, someone in your local group has recently moved and would love to get the boxes out of their garage!
Pack Yourself
Of course, it would be wonderful to have someone pack your house for you but a cost comes with that. Not to mention the fact that movers pack stuff weird. Pack yourself and organize as you go.
Move What You Can
You may not be able to handle the bulky couch but boxes, no problem! What can you fit in your car?
This is an excellent time to call on family and friends!
Load up your vehicles and move as much as you can.
We gained entrance to our new home at 4:00 on a Friday afternoon. Steve was at work but the teenagers and I loaded both of our vehicles and took the first load. When Steve got off work, we took three more loads. The next morning, we started at 8:00 am and loaded all three of our vehicles as well as my sister's. My husband went back for another load and everything but furniture and a few heavy boxes were left by 10:30 am.
Prepare Furniture
Remove legs from tables. Take apart beds. Cover mattresses and boxsprings with plastic mattress covers for moving.
You can certainly pay movers to do this stuff for you but do you really want to?
Do the prep work yourself and save money!
Be An Active Participant
When movers arrive, help them, but stay out of their way! Carry the light stuff. Make the move as efficient as you possibly can.
Label Rooms At Your New Home
More than likely, movers will ask for a tour when they arrive at your new place to familiarize themselves with the rooms they will be moving furniture into.
Keep it simple and use Post-it Notes to label rooms so there is no question where that bed goes, or the dresser, or the ping pong table.
Everything in our apartment was packed in the truck lickety-split, unfortunately, we also had a 5′ x 10′ storage unit that we hadn't touched. The movers followed us to the storage unit and we packed the rest in the moving truck and each of our vehicles before heading to the new place.
My goal was for the movers to be done within four hours. Four hours would keep the move under $800 including tips. I was pleasantly surprised when they were done in 3-1/2 hours! Our bill was $612.50 plus tips. Well worth saving our sanity and backs!
Did you know? The industry standard to tip movers is 5%.
At this rate, I should have tipped our movers $30 each. We failed miserably and gave them each $20. I didn't know!
We spent approximately $250 renting a truck and 'tipping' friends to help us move the first time. It was well worth the extra $400 to use professional movers, guilt-free!
With a little time and sweat equity, you can save money on your next move too!
Choose what's worth the move, hire movers, be on the lookout for free boxes, pack it up, move everything you can, do the prep work, actively participate, and label your rooms for an efficient, cost-saving, local move!
More Moving Resources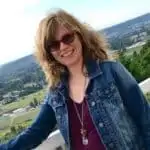 Bridget creates practical printables and DIYs to help you organize your life and celebrate special occasions! It's her mission to inspire you to get creative and find joy in the everyday!