Whether you're hosting a baby shower or just want to bless someone with diapers for their new little one, a Diaper Raffle is a fun way to do it!
When we were expecting our first child, my husband's co-workers showered us with diapers! They gave us enough, in all sizes, to last quite a while. It was a huge expense that we could take off our plate and it was greatly appreciated.
What is a diaper raffle?
It's a chance to give diapers to expectant parents in exchange for an opportunity to win a prize! Once you deliver the diapers, you write your name on a ticket and place the ticket in a box, basket, or bowl. At a pre-determined time, a name will be drawn and the winner will receive a prize!
What is the point of a diaper raffle?
It is an opportunity to help expectant parents with the financial cost of a new baby. Diapers can be a huge cost to parents and it's an easy way to help them without worrying about registries or wondering what they already have.
Who should you have a diaper raffle for?
A diaper raffle may be held for first time parents or parents who are expecting for the 2nd, 3rd, 4th, 5th time. This is a simple way to bless friends, family, or co-workers who are expecting, without a lot of fuss!
Where should you hold a diaper raffle?
A diaper raffle can be held just about anywhere there is an expectant parent and people who want to bless them.
Work
School
Baby Shower
Church
Mom Group
How do you promote a diaper raffle?
A Sign In The Break Room
Social Media
Baby Shower Invite
Email
Word Of Mouth
How do you encourage people to participate in a diaper raffle?
The best way to hype up a diaper raffle is by purchasing a sweet prize that most people in your circle would love to have! Take a picture of the prize and share it with friends, co-workers, and family of the expectant parents.
How much should you spend on diaper raffle prizes?
The raffle winner should receive a gift that has the equivalent price of a pack of diapers. This price can vary depending on the package size and brand but a good rule of thumb is between $20 – $40.
If you choose to do a 2nd and 3rd place prize, a gift value of $5 – $10 is best.
What should you give as diaper raffle prizes?
Your diaper raffle prize should be something that people in the expectant parent's circle would love to have and that would entice them to buy diapers for a chance to win.
Here are a few ideas:
Gift Card
Gift Basket
Tickets to a local event
Season pass to a local hot spot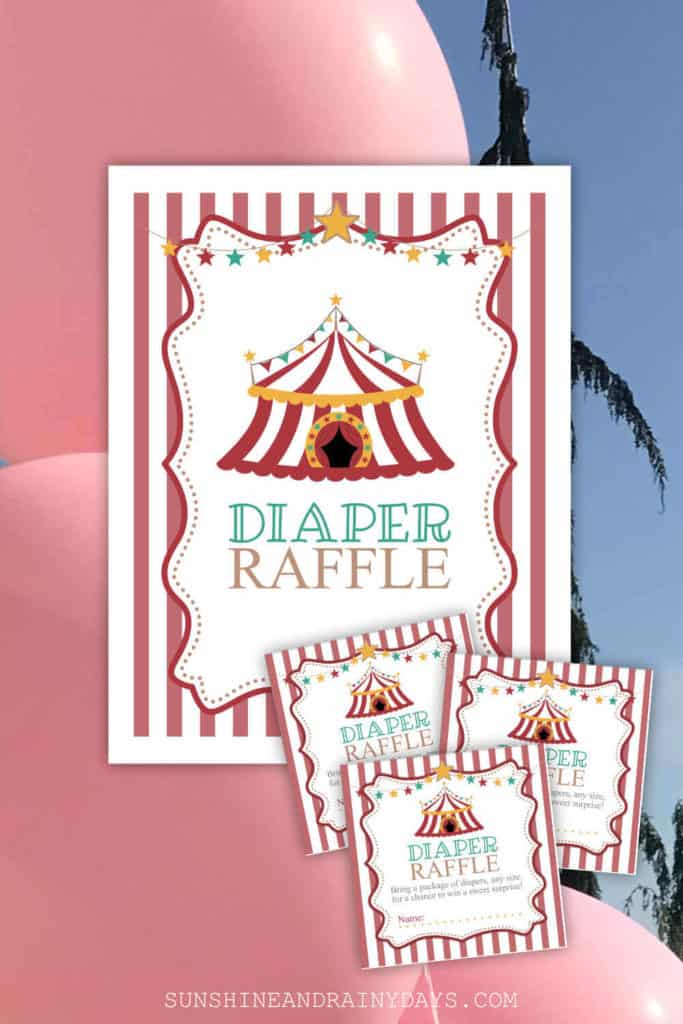 Are diaper raffles over the top?
Sometimes it may seem that everything is celebrated in an over the top way and you may roll your eyes that yet another new way to celebrate or gift has been created. After all, it used to be that you were only showered with gifts when you had your first baby … not the 2nd, 3rd, and on and on.
If you've been invited to a baby shower and they have included information about a diaper raffle in the invite, you may feel the shower could easily bust your budget. In this case, you can adjust the price of your baby shower gift or make the decision to not participate in the diaper raffle.
When a diaper raffle is done on its own for someone you see often, it isn't over the top at all as it is a simple way to celebrate a new little one!
What if the parents plan to use cloth diapers?
If the expectant parents plan to use cloth diapers, a diaper raffle will not be a good idea for them. Instead you could do something like a book raffle where friends and family shower the new little one with their favorite children's book.
Diaper Raffle Tickets Printable
Make your diaper raffle easy on yourself with printable diaper raffle tickets and a diaper raffle sign!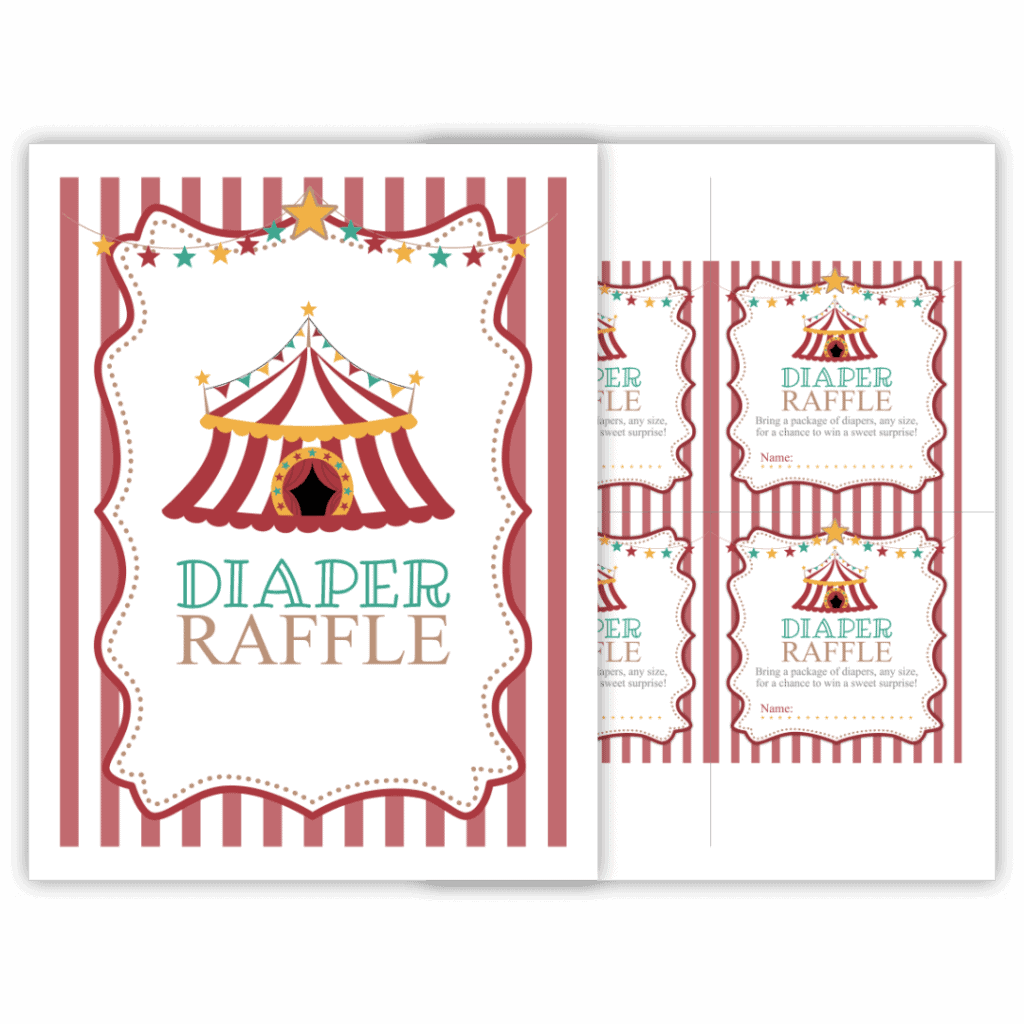 Diaper Raffles are a great way to bless expectant parents at a baby shower or on its own!
I was pleasantly surprised when my husband told me his teacher friends were gifting us diapers! It was super nice and, even 21 years later, I look back on it with appreciation!