St. Patrick's Day is a day to celebrate all things Irish! This Irish Proverbs Printable will help you do just that!
The Irish have a way with words and the perfect proverb for any situation! Some are relevant to today, while others are a bit old fashioned, and some just don't seem to make sense.
We have created a printable with our reader's favorite Irish Proverbs.
The Irish Proverbs PDF has eight, business card size, Irish Proverbs to tuck in your wallet and share with friends!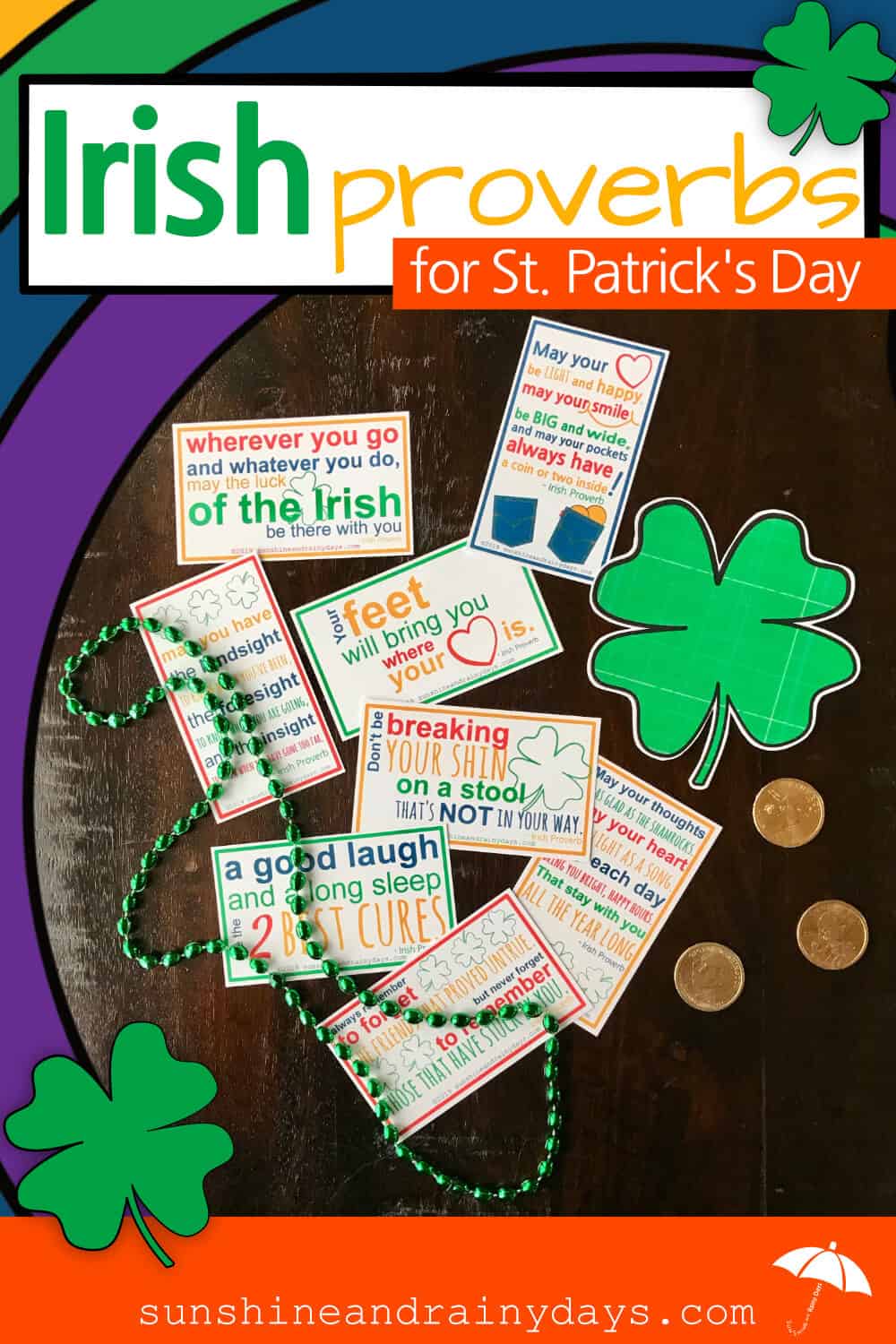 This post contains affiliate links. When you purchase through an affiliate link, we receive a small commission at no additional cost to you. Disclosure.
Irish Proverbs Printable Supplies
Printer – I have this one and I love it!
Irish Proverbs Printable – found below
Scissors or Paper Cutter (optional)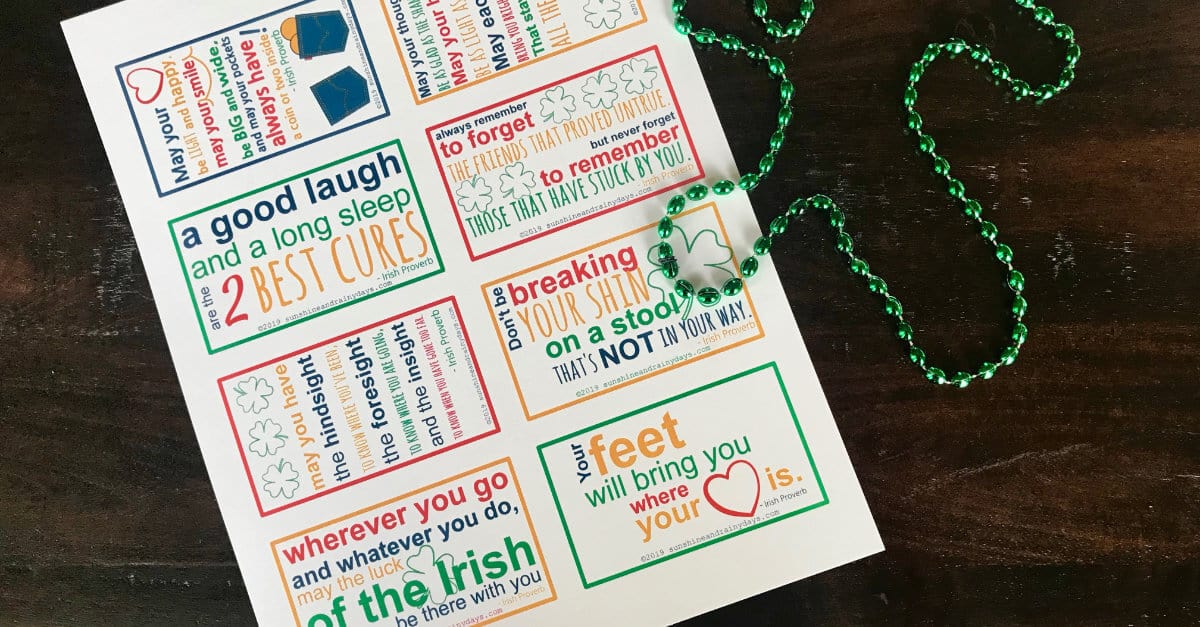 How To Use The Irish Proverbs Printable
Print the Irish Proverbs Printable on card stock – found below.
Cut the cards using a paper cutter or scissors.
Tuck a few in your wallet and pass them out to friends on St. Patrick's Day!
Irish Proverbs Included In This Printable
May your heart be light and happy, may your smile be big and wide, and may your pockets always have a coin or two inside.
A good laugh and a long sleep are the two best cures.
May you have the hindsight to know where you've been, the foresight to know where you are going, and the insight to know when you have gone too far.
Wherever you go and whatever you do, may the luck of the Irish be there with you.
May your thoughts be as glad as the shamrocks. May your heart be as light as a song. May each day bring you bright, happy hours. That stay with you all the year long.
Always remember to forget the friends that proved untrue. But never forget to remember those that have stuck by you.
Don't be breaking your shin on a stool that's not in your way.
Your feet will bring you where your heart is.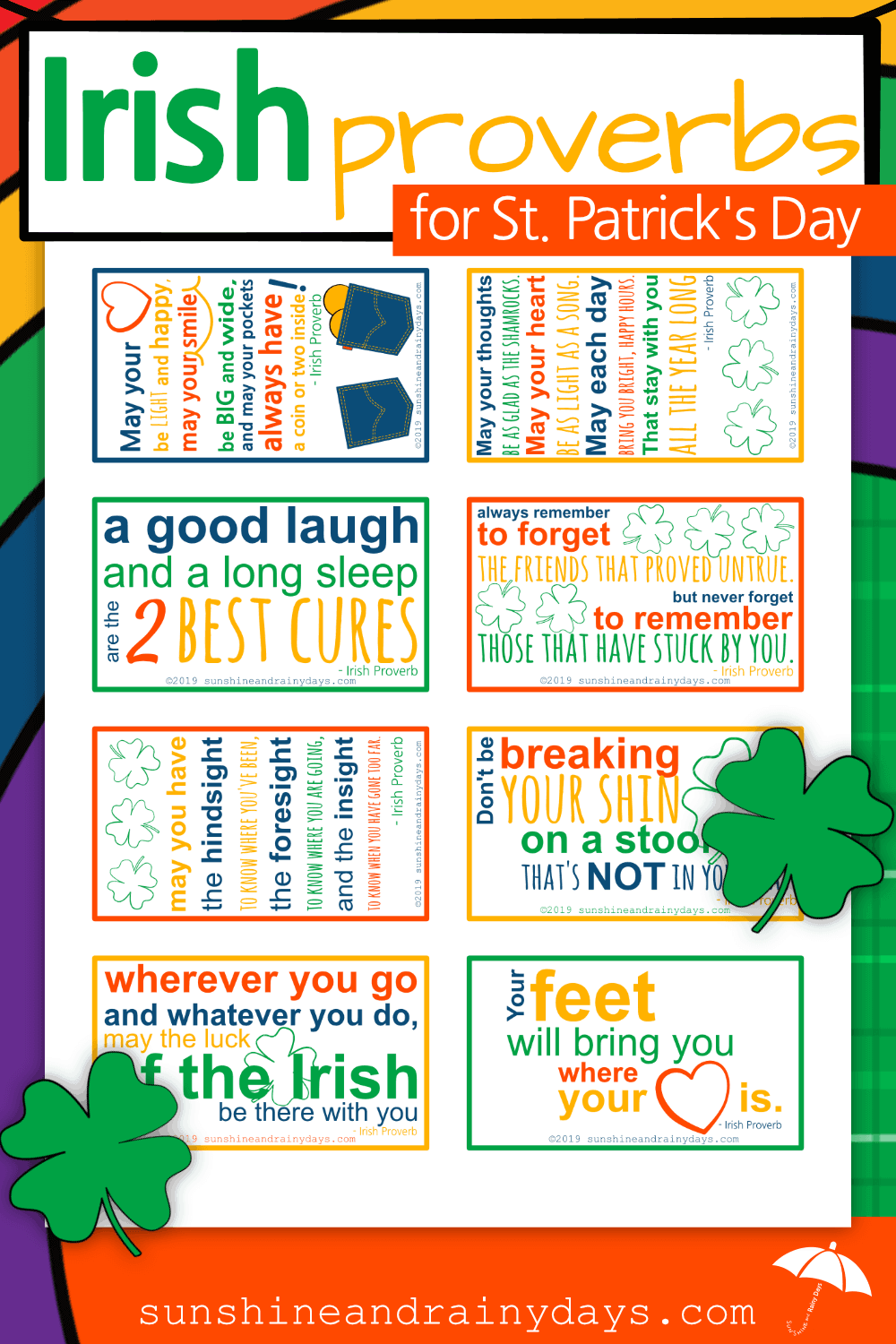 Use these Irish Proverbs Cards for a FUN way to celebrate St. Patrick's Day with friends, co-workers, and family!
More St. Patrick's Day Printables