Dirty Santa is a family friendly gift exchange game where participants steal gifts from each other in the attempt to end up with the best gift! Gifts for Dirty Santa are typically fun, new, unique, and in good taste.
Unlike the White Elephant gift exchange, Dirty Santa gifts are usually items the recipients will want and use!
Commonly, it is the desire of Dirty Santa attendees to purchase the most wanted gift. The gift that is stolen so many times that it is frozen. After all, that's what makes the Dirty Santa gift exchange so fun!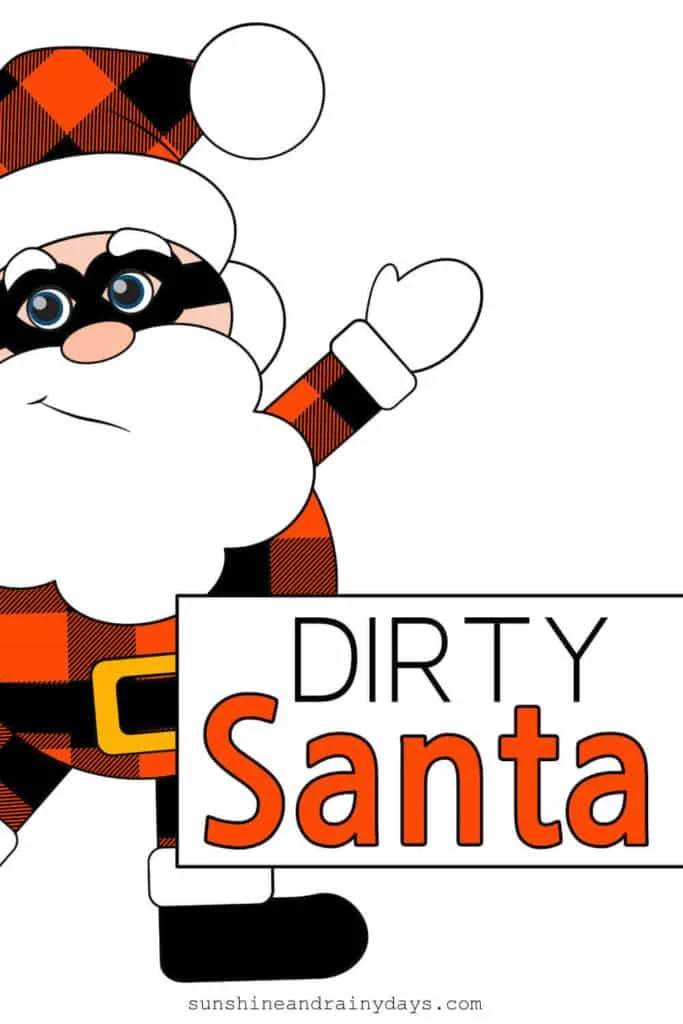 Dirty Santa Gift Ideas
$10 Dirty Santa Gift Exchange Ideas
$10 Dirty Santa Gift Ideas For Teens
Gender Neutral Dirty Santa Gifts
Dirty Santa Rules and Printable #'s
More Ideas For Gift Exchange Games
White Elephant Rules and Printables