With Valentine's Day just around the corner, you may be googling Valentine Gift Ideas For Men in hopes of finding the right gift for your main squeeze! In Gift Ideas for the Manly Man, you will find awesome ideas but you may be looking for something a little more Valentiney!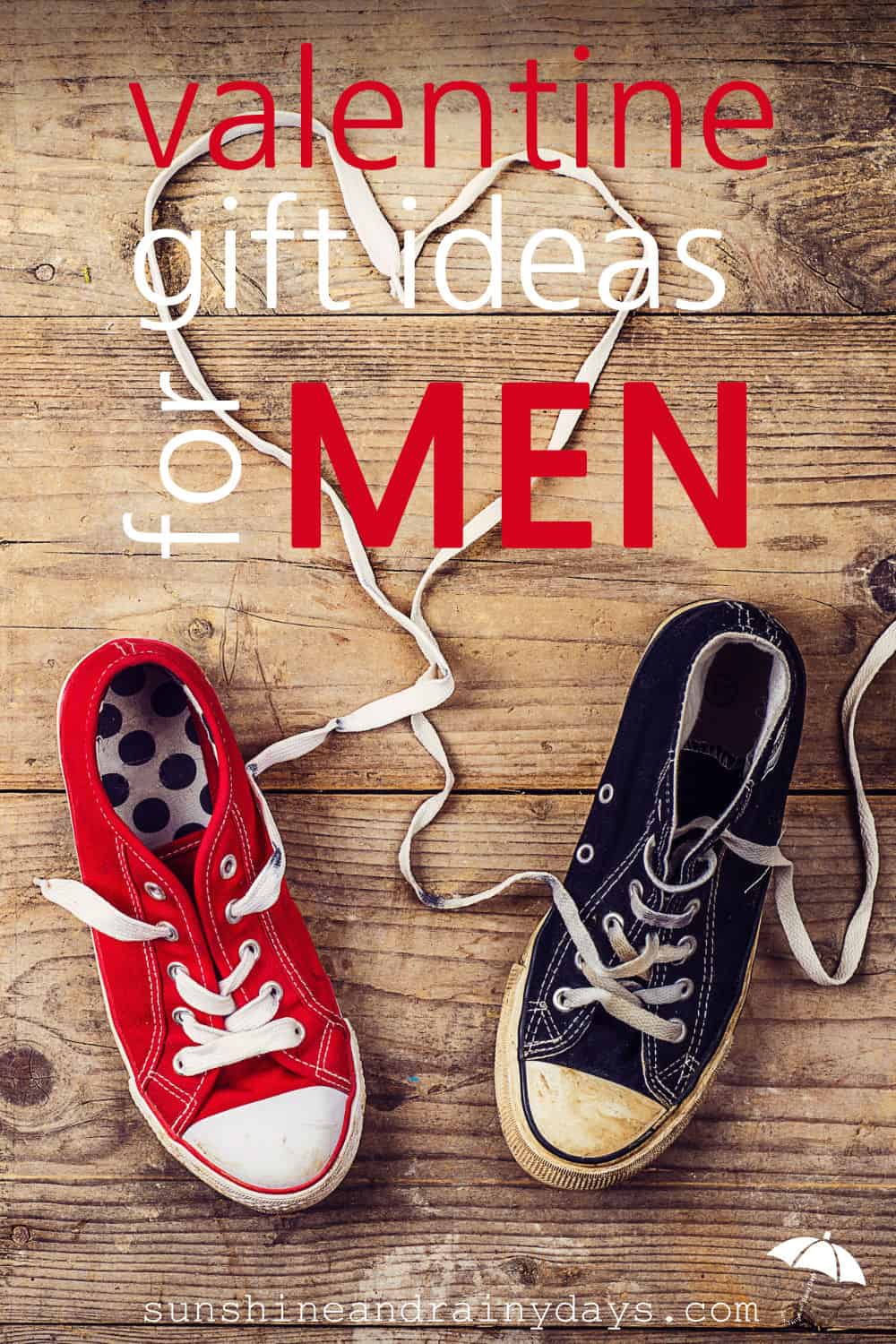 Valentine Gift Ideas For Men
White Pants
More likely than not, you've heard about or watched the Mr. Clean commercial that first aired on Super Bowl Sunday! The commercial has created quite the stir and sent me on a mission to look for white pants for my own Mr. Clean!
This post contains affiliate links. If you purchase through an affiliate link, we make a small commission but your price remains the same! Disclosure
I'm not sure if white pants would actually be worn so, the frugal in me, has decided on these Compression Tights! Steve has been wanting a pair anyway, so why not make them white?
White T-Shirt
In true Mr. Clean fashion, your Valentine needs a white t-shirt, preferably a size too small!
Valentine Suit
Although my husband dresses up every day, it's doubtful he would wear this Valentine Suit, as amazing as it is.
Valentine Tie
This Jerry Garcia Valentine tie would be the perfect compromise! Steve has a few Jerry Garcia ties that he loves, so a Valentine tie would be an excellent addition to his collection!
Chocolate
Does your Valentine like chocolate? How about caramel?
You guys! There is the most awesome chocolate shop in a cute little town about an hour away from us and I just discovered you can order this delicious goodness through Etsy!
Dark Chocolate Salted Caramel is my absolute favorite! Oops! This isn't about me, this is about my Valentine! Steve's favorite is Milk Chocolate Salted Caramels!
You will also find Salted Caramels on their Etsy site! Mmmmmmm!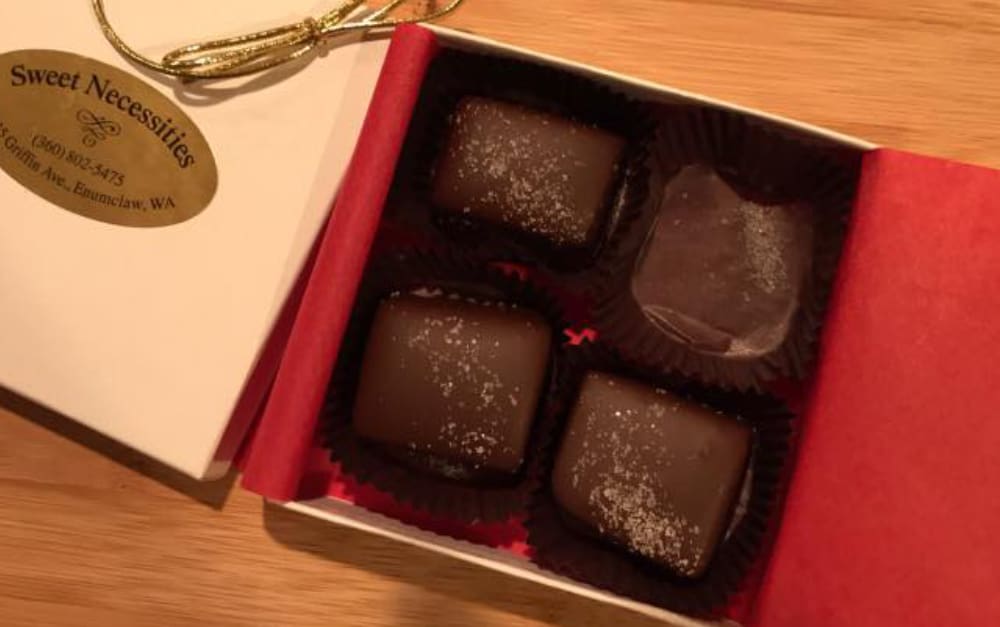 Yes! There absolutely is one missing from this box! I plead the 5th!
Whether you make your man look like a Valentine, turn him into a cleaning machine, indulge him in chocolate, or go with a more practical manly man gift, he is sure to be happy that you've treated him on this special day!
THAT is exactly what Valentine's Day is for!
More Gift Ideas For Men
More Valentine Ideas
Valentine Gift Ideas For The Frugal Girl
Printable Valentine Pillow Boxes