This time of year Christmas giving opportunities are endless. Every corner you turn someone has a cause they need help with. From food banks, giving wreaths, giving trees, churches, adopting families, The Salvation Army and the drug store cashier, to purchasing animals for those in other countries to make a better life for themselves.
They are all terrific causes to give to and merit our attention without a doubt.
What if you are Unqualified to Give?
What if you are living month to month and have 'just enough'?
What if providing Christmas for your own family is going to be rough?
What if you have massive debt?
What if you've watched people abuse the giving and your heart is hardened?
Aren't givers supposed to have their life together? Shouldn't they have an emergency fund in place, retirement maxed out, and living a posh life without financial worry?
What qualifies you to give?
Each year we anonymously adopt a family in need from my husband's school. Who in the world are we to be so pompous as to adopt a family. It sounds so almighty and everything.
Many times, the students we adopt have been the biggest pain in my hubby's behind. That kid that wanted those certain shoes, the ones that are super expensive so we got up in the wee hours of Black Friday to stand in line and get the deal that would make it possible. Ya, that kid. The one that not two months later was giving you a run for your money. Why do we work so hard for THAT kid?
We are called. We are called to do good. It doesn't matter what the outcome is, if it is appreciated or not, if the family has a bigger television than you. We know that we are doing what God has called us to do. Even if it means stretching our budget until it squeaks so tight you can't see straight.
We are willing. We are willing to take a portion of our budget to do something special for someone else. We are willing to wake up early. We are willing to wrap extra gifts. We are willing because God has given us the will.
We are able. We are able to get out there on Black Friday to make our money stretch as far as it possibly can. We are able to make time to get together some gifts. We are able to serve others. We are able to hold the door open, smile, be friendly, serve someone or volunteer. We are able to help another family with the talents and resources God has given us.
From everyone who has been given much, much will be demanded; and from the one who has been entrusted with much, much more will be asked. Luke 12:48
How much have you been given?
How much have you been entrusted with?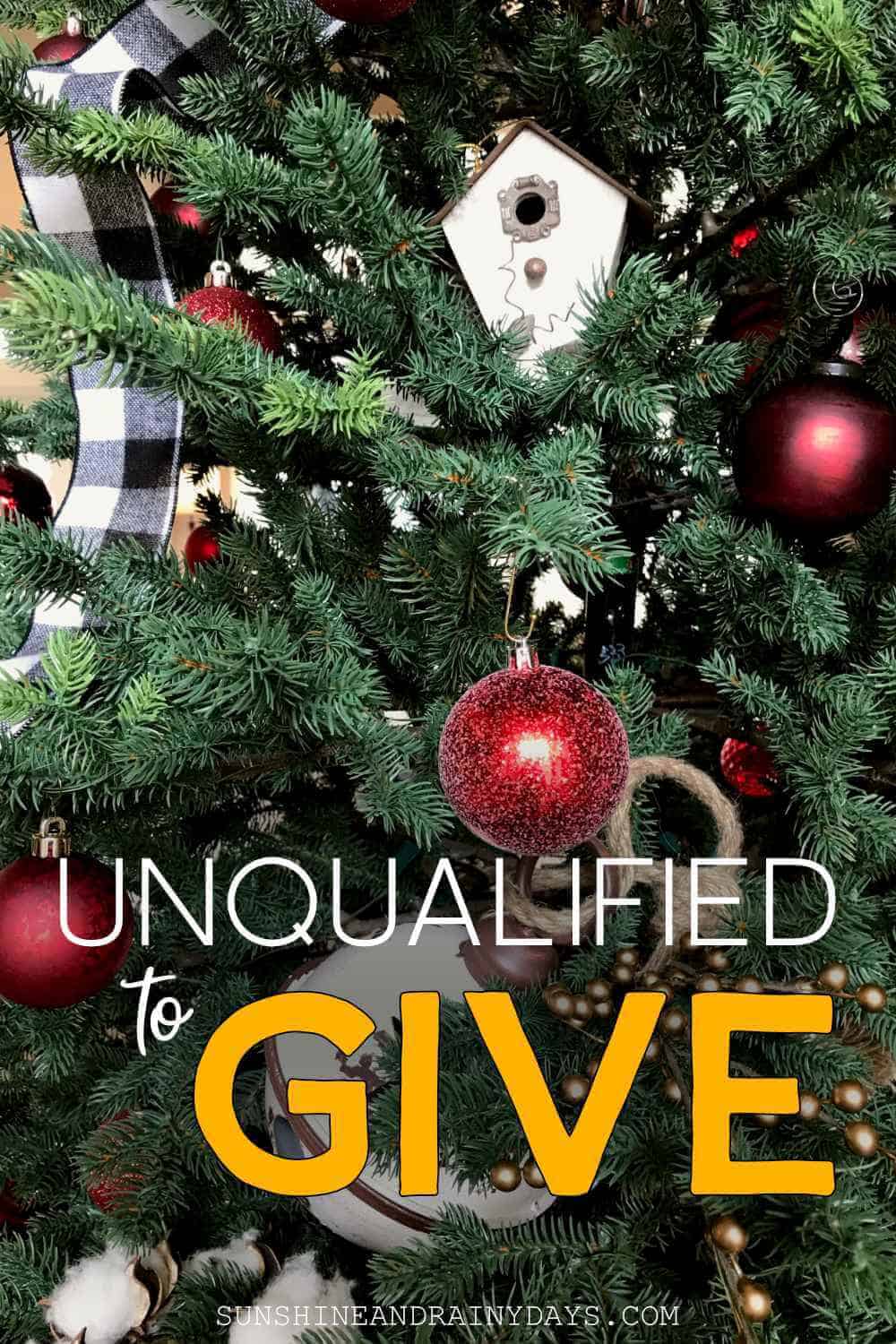 We feel so unqualified to give. We don't have our act together. We aren't super spiritual or pompous people. Our emergency fund is not anywhere near where it should be. We have credit card debt.
We are simply called, willing, and able.