St. Patrick's Day, otherwise known as March 17th, is a day filled with anything and everything green. People are so dedicated to the green theme that the city of Chicago makes its very own river bright green to celebrate. While a green river would usually be concerning, on March 17th it is a symbol of celebration amongst those in Chicago. Among other traditions is the infamous pinching. Beware, for if you go out without green on, you may just get pinched. There are some great gifts to get your friends and family to celebrate this holiday. Here are a few ideas to choose from.
This post contains affiliate links. When you purchase through an affiliate link, we receive a small commission at no additional cost to you. Disclosure.
Gift your friends or family a festive T-Shirt they can wear to keep the pinchers at bay.
Chocolate is always a fantastic gift to give a loved one. What's even better than chocolate? Lucky chocolate! This chocolate comes in cute silver packaging with a four-leaf clover. You can also buy some gold coins as well to make the gift even luckier.
A St. Patricks gnome is the perfect decoration for anybody wanting to show their love for the holiday. It's an easy and cute gift, and can be reused year after year for decoration. Plus who doesn't love a cute gnome?
These sunglasses are a complete showstopper and are an easy conversation starter. Any of your loved ones would be sure to enjoy these as a gift. They'll be the talk of the town, and look like they have great St. Patrick's day spirit.
Concerned that your loved ones wardrobe is seriously lacking in green? Do not fear for you can help them out. Gifting them this fun St. Patricks Necklace will save them from being constantly pinched during the holiday. It lights up too, for some added enjoyment. Lucky for you there are three necklaces in this pack, so you can keep one for yourself!
This pasta combines two great things, pasta and good luck. Cooking up this pasta is the perfect way to end a wonderful St. Patrick's day. Any loved one would love this (and who doesn't love free food?).
This is the perfect gift for a large group of friends. Bring these wristbands to your St. Patrick's Day party and let friends pick and choose their favorite. The friend that forgot to wear green to the party will be especially grateful.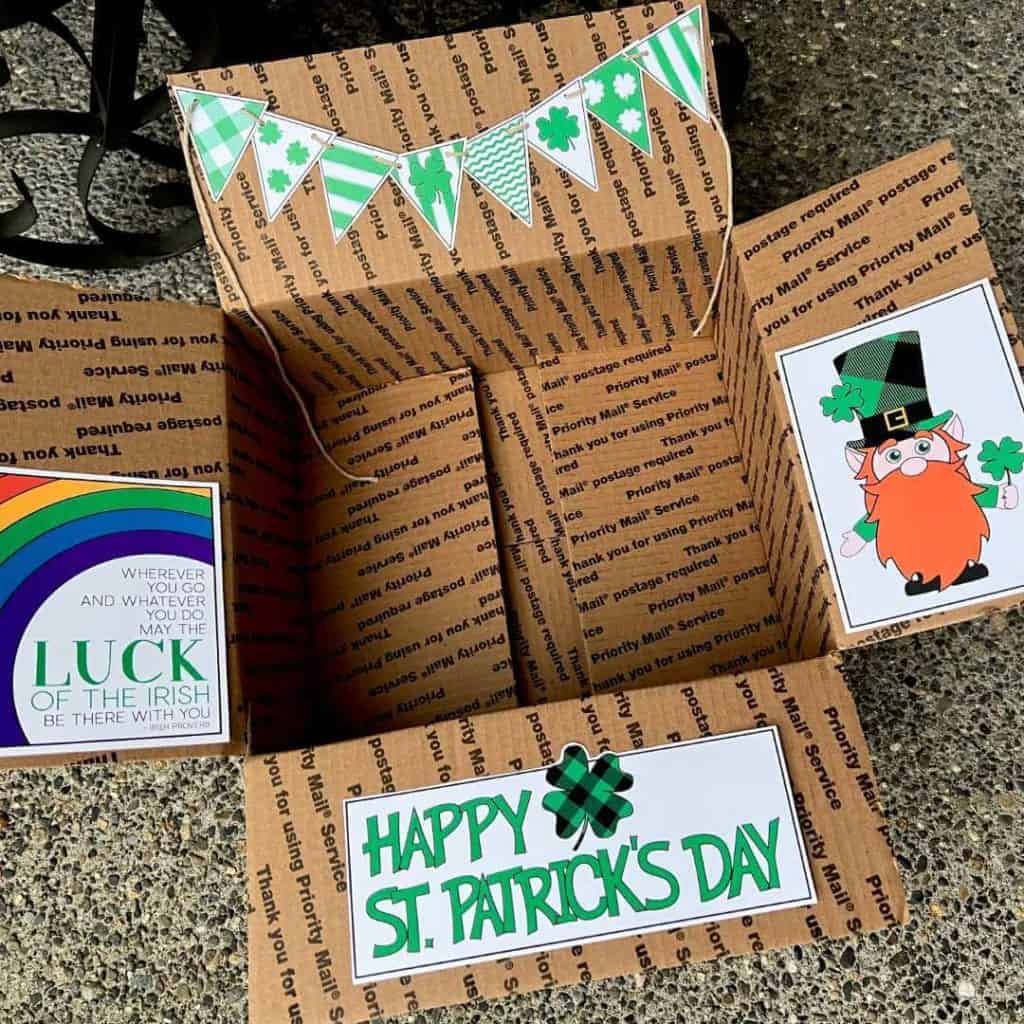 Send a St. Patrick's Day Care Package full of all things green!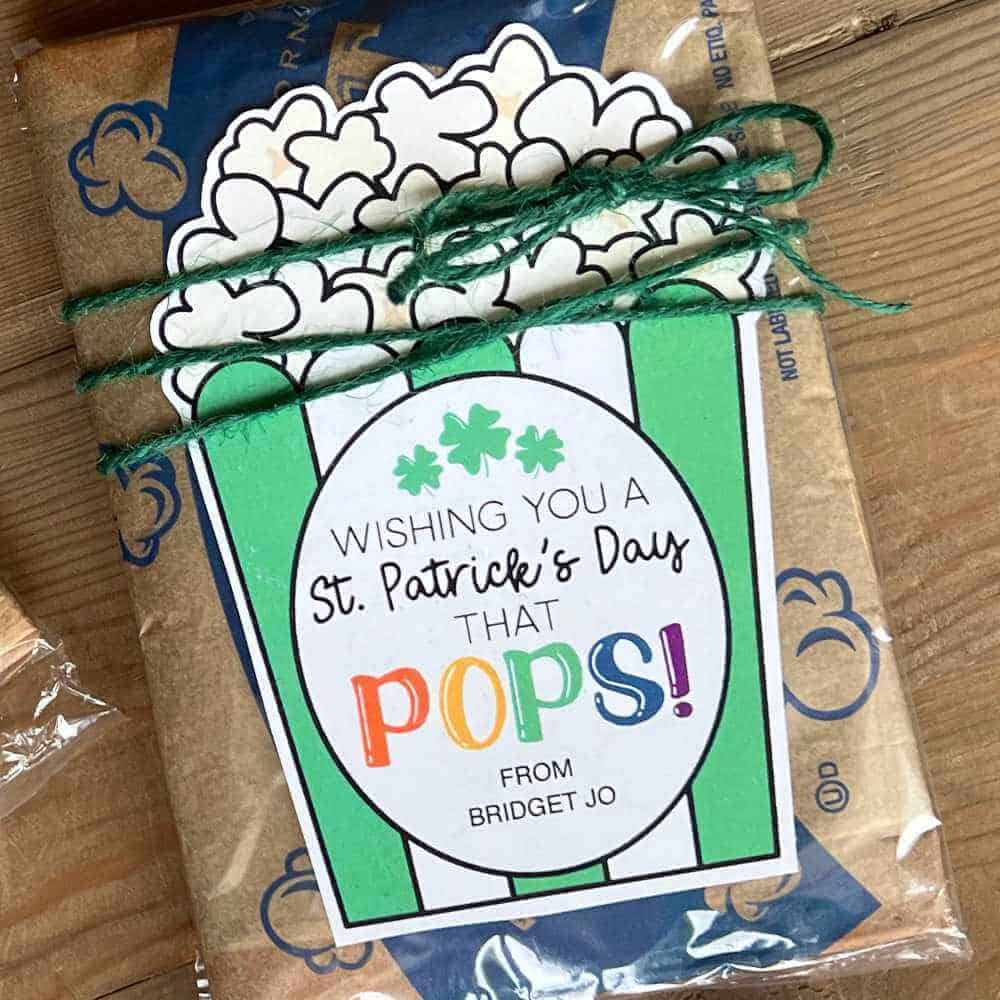 Add this festive tag to a bag of microwave popcorn and gift it on its own or in a care package full of everything green!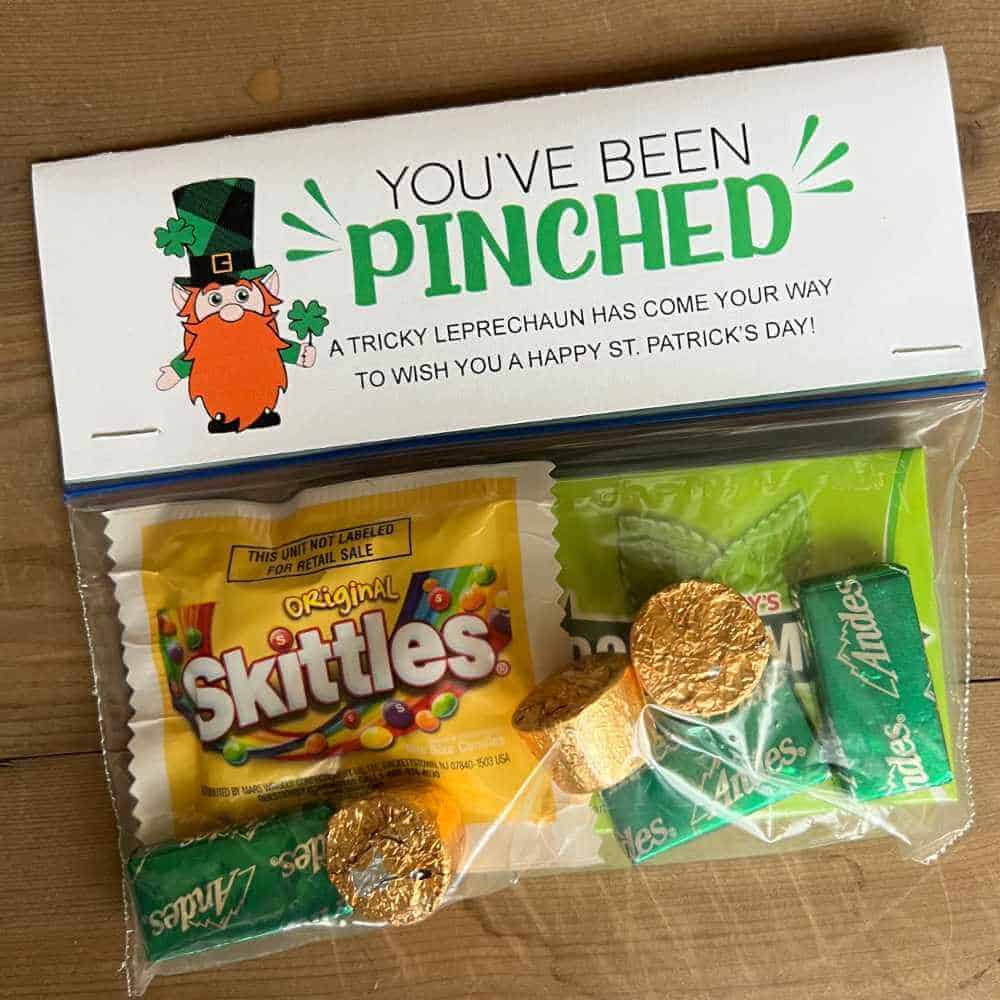 This is a great way to spread a little festive fun for St. Patrick's Day!
Hopefully these ideas have provided you with some St. Patrick's day gift inspiration. Now go out there and have some fun (but not too much fun).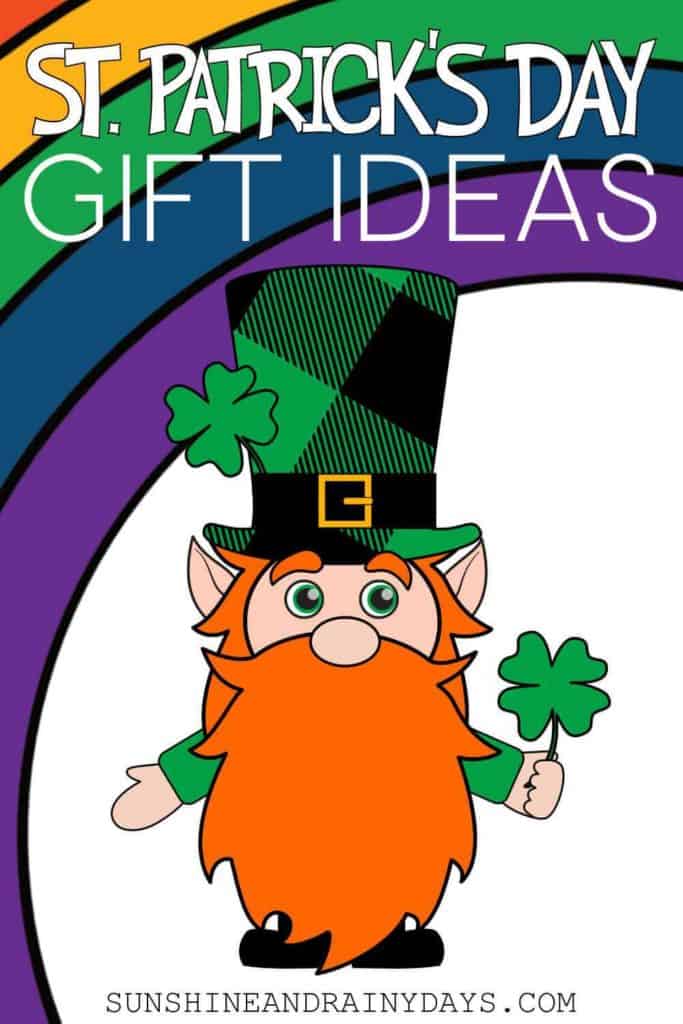 More St. Patrick's Day Ideas
St. Patrick's Day Leprechaun's Loot
Irish Proverbs Printable For St. Patrick's Day