You know the drill … your beautiful new french door refrigerator isn't even a year old and the ice-maker breaks. Ugh! You didn't purchase the extended warranty but it is covered for a year, by the manufacturer. Of course, the manufacturer is in no hurry, to fix it for free, so you get to exercise patience.
You're now just under two years and water is dripping out the bottom. You realize there is a sheet of ice on the bottom of the freezer. You know you're out of warranty and use google to see if you can repair the problem yourself.
Holy Cow! You discover you're not the only one with this problem. You find tutorials on how to fix the problem and then stumble across a wonderful person letting you know that this particular problem is a manufacturer defect and parts and labor are covered for two years! YES!
Not so fast. When you call the manufacturer, they tell you your particular model number is NOT on the list. Really? You research a little more and find your model number IS on the list and call the manufacturer back and get a different person, whom is much more willing to help.
Of course it takes a few weeks to get that appointment but, when you do, you're told you purchased the appliance three years ago, not two. You are giddy with excitement because … drum roll please … you are super organized and still have the receipt, along with all the owner's manuals, in a handy dandy binder. The receipt shows that you did, indeed, purchase the appliance within the last two years. Score!
Appliance is repaired … FREE!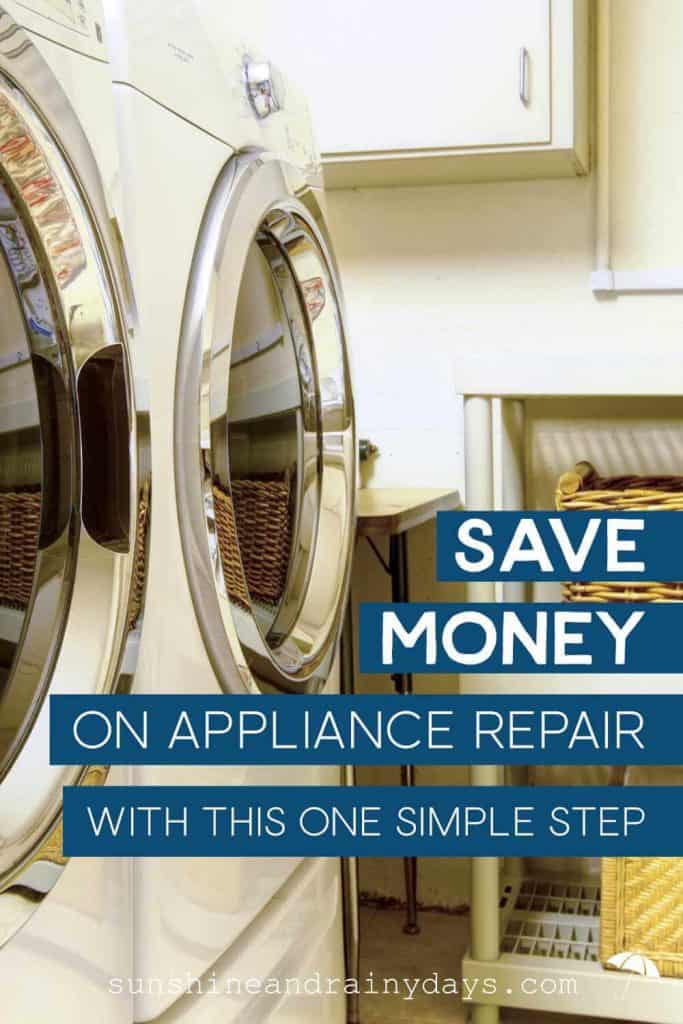 Persistence, research, and organization pay. That's money NOT out of my pocket!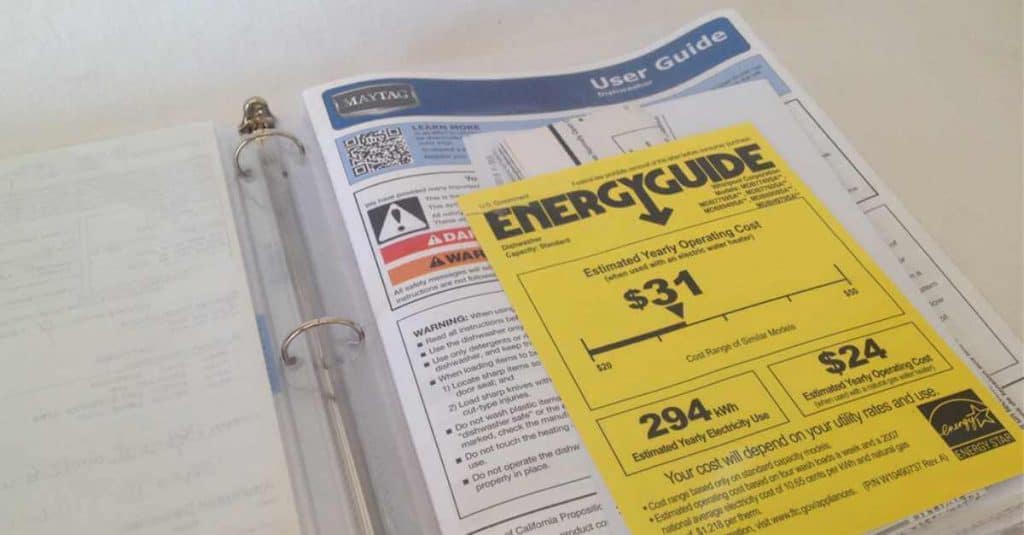 Steps To Save Money On Appliance Repair
Place receipts and owner's manuals, in a sheet protector, in a three-ring-binder. Each time you purchase anything of significance, place the receipt and all paperwork in one sheet protector.
When something needs repair, find the receipt and warranty information.
Look it up online to see if others are having the same problem.
Call the company.
Save money!
This is the exact system I use to keep our manuals and receipts organized so I can find them, when I need them.