What Are Printables?
A printable is a digital file suitable or fit to be printed or published. That's a stuffy dictionary definition.
Are you ready for MY definition of printables?
Printables are digital files you can download to your own computer and print at home to make life easier, add fun to your life, keep you organized, or help save you money!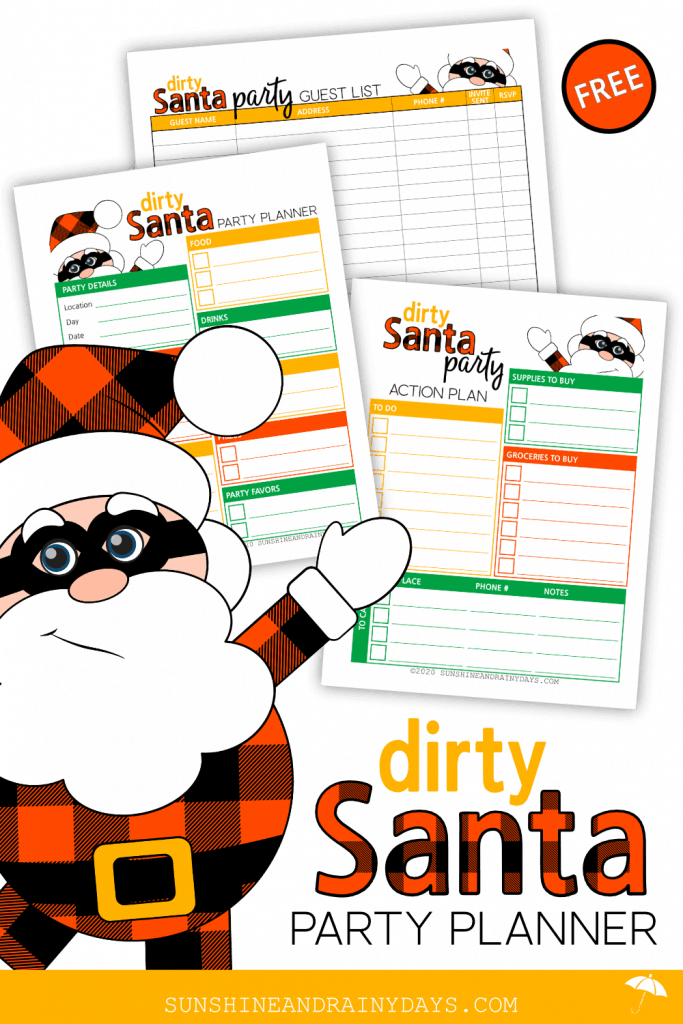 Will you be hosting a Dirty Santa Party this year? The Dirty Santa Party Planner is an excellent resource to get your creative juices flowing and plan a crazy FUN Christmas Party!
I know what it's like to try to create an awesome Christmas without spending every last dime. That's why I was relieved when our extended family started the Dirty Santa tradition. Now, we each buy ONE GOOD GIFT, for our family gathering, which saves money and time, not to mention, it is wildly FUN!
GET YOUR FREE DIRTY SANTA PARTY PLANNER
Hi, I'm Bridget!
Ever since I coordinated a MOPS group, 20 years ago, I've enjoyed creating printables to stay organized and to have more FUN!
As a stay at home mom, I spent many years working as a full time volunteer in the kids' schools and at church. As the kids got older, and didn't need mom as much … sniff … I was at a crossroad and needed to decide if I would re-enter the workforce or find a way to work from home.
In 2014, my middle school principal husband encouraged me to share my printable creations, online, through blogging.
Both of my kids are now young adults, in college, and give me plenty of inspiration to create both printables and DIY projects. TeddiBear, our Shitzu-Bichon, has even inspired a few printables, himself.
If I'm not at my computer, creating printables to share, you will find me in the garage building stuff, working out, putting a care package together for my daughter, or cheering on my songwriting son who is in the band, Stargazy Pie!