Are you a planner person? My daughter, who is now a junior in college, has always used planners. She stays super organized and, every year, she purchases a new planner. I never have to worry about her because I know she's staying on top of things! My son is now entering his freshman year of college and is ready to get organized so I created the Printable Student Planner for him … and your students, too!
The Student Planner is available in both black and white and color and dated or undated! Choose the option that works best for YOU!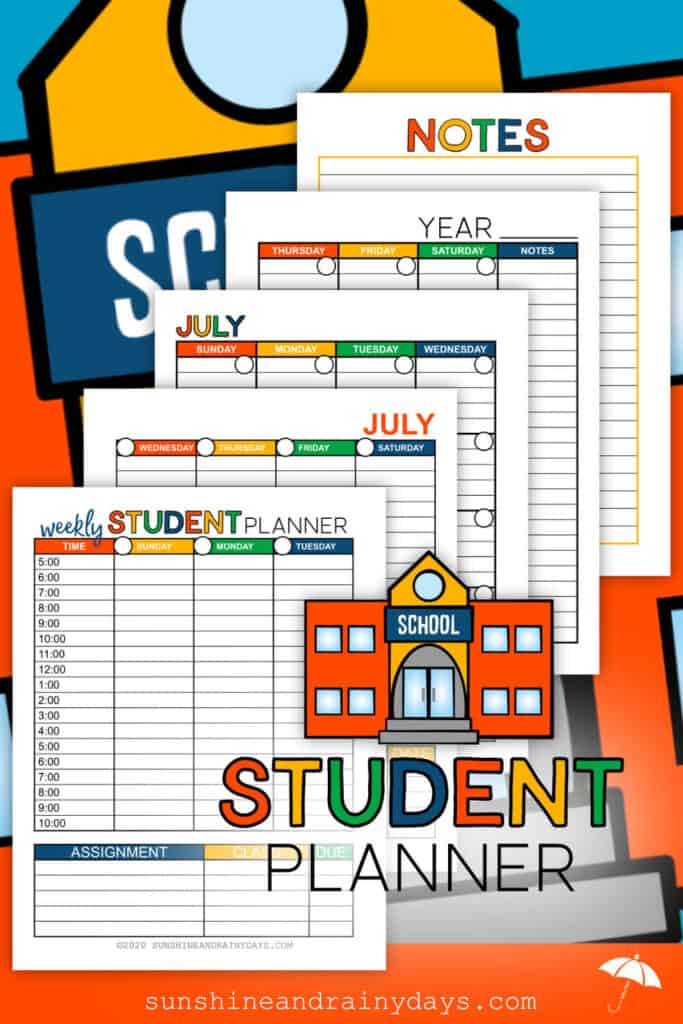 Printable Student Planner
You can print your own Student Planner, right at home! These planners were designed to print double-sided and to place in a 3-ring-binder or use with the discbound system! I've listed my favorite Binder Supplies here!
Who Is The Printable Student Planner For?
Although I created the Student Planner for my college kids, the Printable Planner can be used by ALL ages!
It is was created with the idea in mind that the student will have it next to them during class, to stay on schedule, take notes, record assignments, write due dates, and even doodle a bit!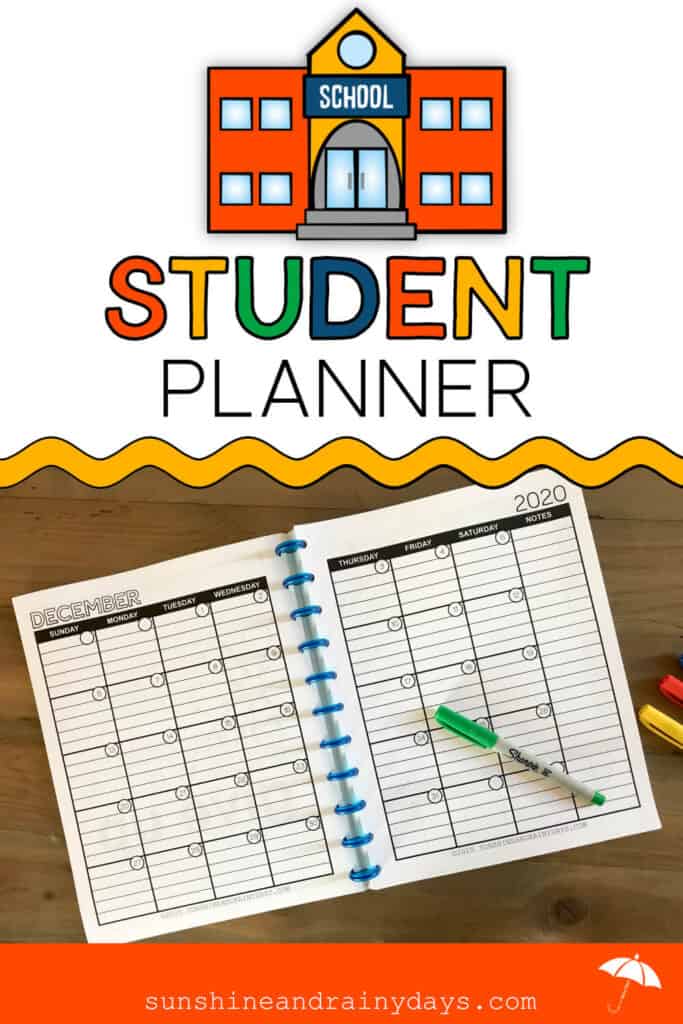 What's In The Student Planner?
The Printable Student Planner has over 170 pages to help your student organize their school life.
The pages include:
Binder Cover and Spine Inserts
Tab Inserts
Weekly Student Planner – August – July
Monthly Student Planner – August – July
Quotes
Note Pages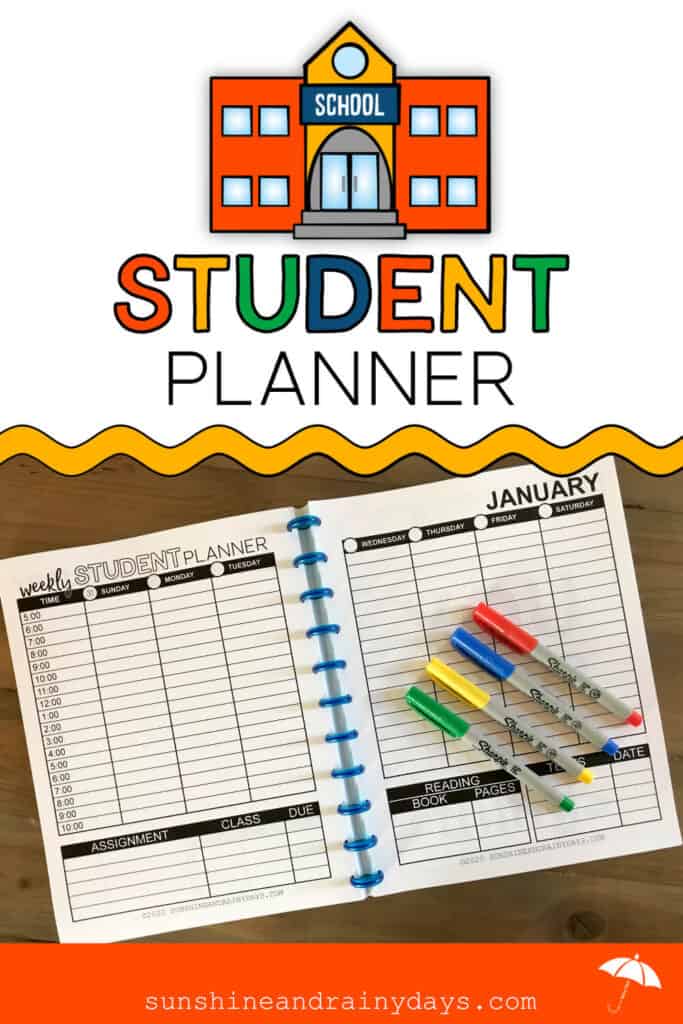 When Should The Student Planner Be Used?
Every day! Each evening or early morning, the weekly planner can be utilized to write in the schedule for the day, next to the time blocks. The Printable Planner should sit on the student's desk, ready for notes, dates, assignments, pages to read, and doodles! At the end of the school day, due dates can be transferred to the monthly calendar for a quick view of what's coming up.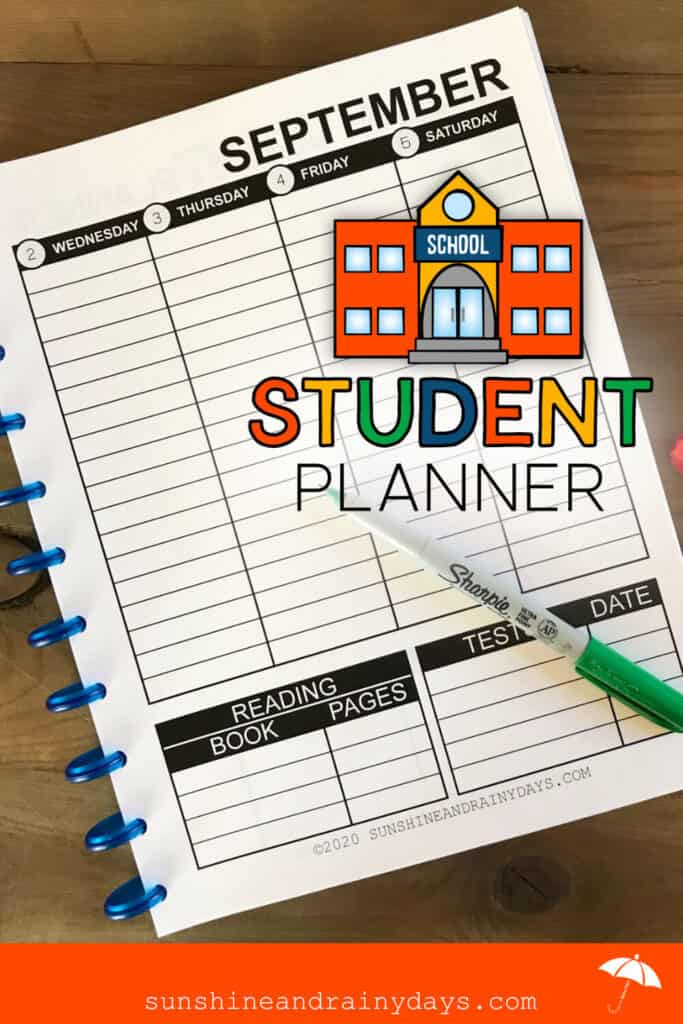 Is Dated Or Undated Best?
Only you can decide what will work best for you! A Dated Student Planner will save you a bit of time as you won't have to fill in the dates, however, the Undated Student Planner will save you money since it can be used year after year!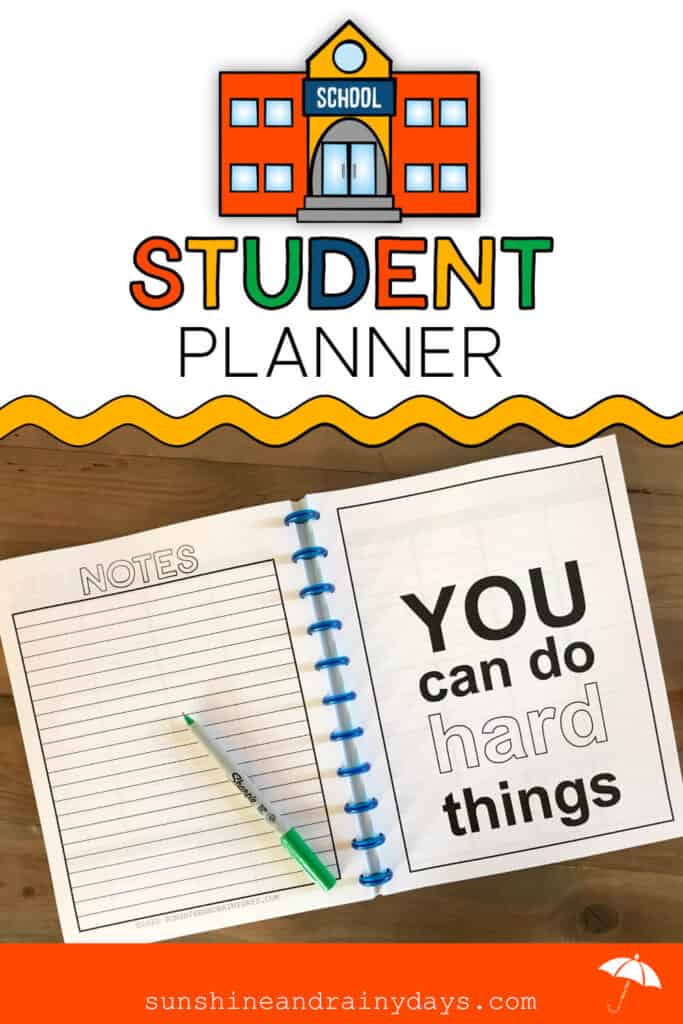 Should I Use The Color Or Black And White Version?
Color is FUN but with over 170 pages, it can use a lot of ink. Black and White saves on color ink and leaves room for you to decorate and color yourself!
Whichever you choose, you can always have it printed at a local office store if you don't want to print at home.
Printable Student Planner Options
Whether your student is studying online or in person, they need a tool to keep them organized and help them succeed! The Student Planner is happy to help!