Whether you want a Printable 2021 Calendar with just the basics in black and white, a calendar full of fun colors, or a calendar you can color yourself, we've got great choices for you!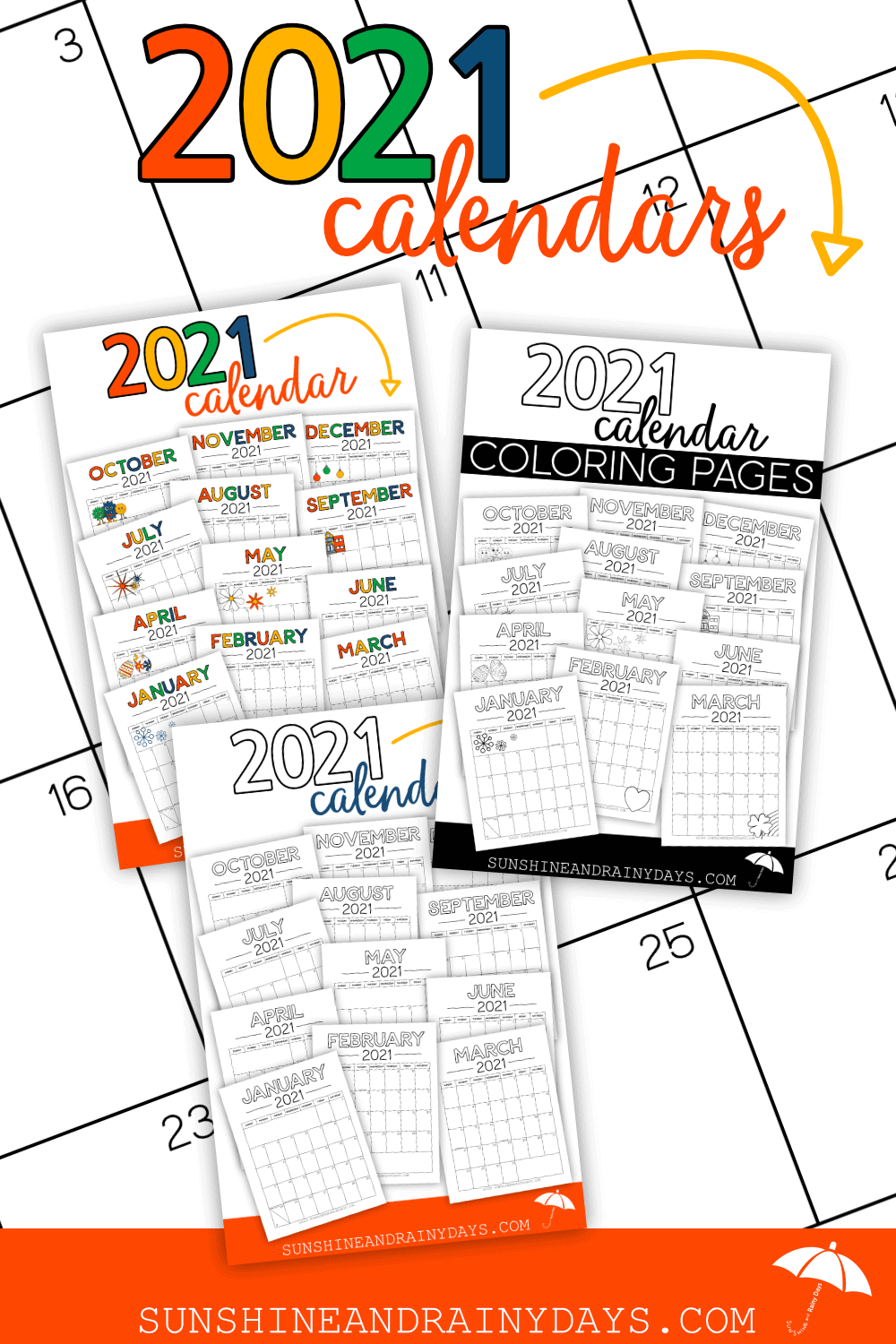 2021 Simple Calendar
This 2021 Calendar is just the basics. There's no artwork or bling and it's done in black and white.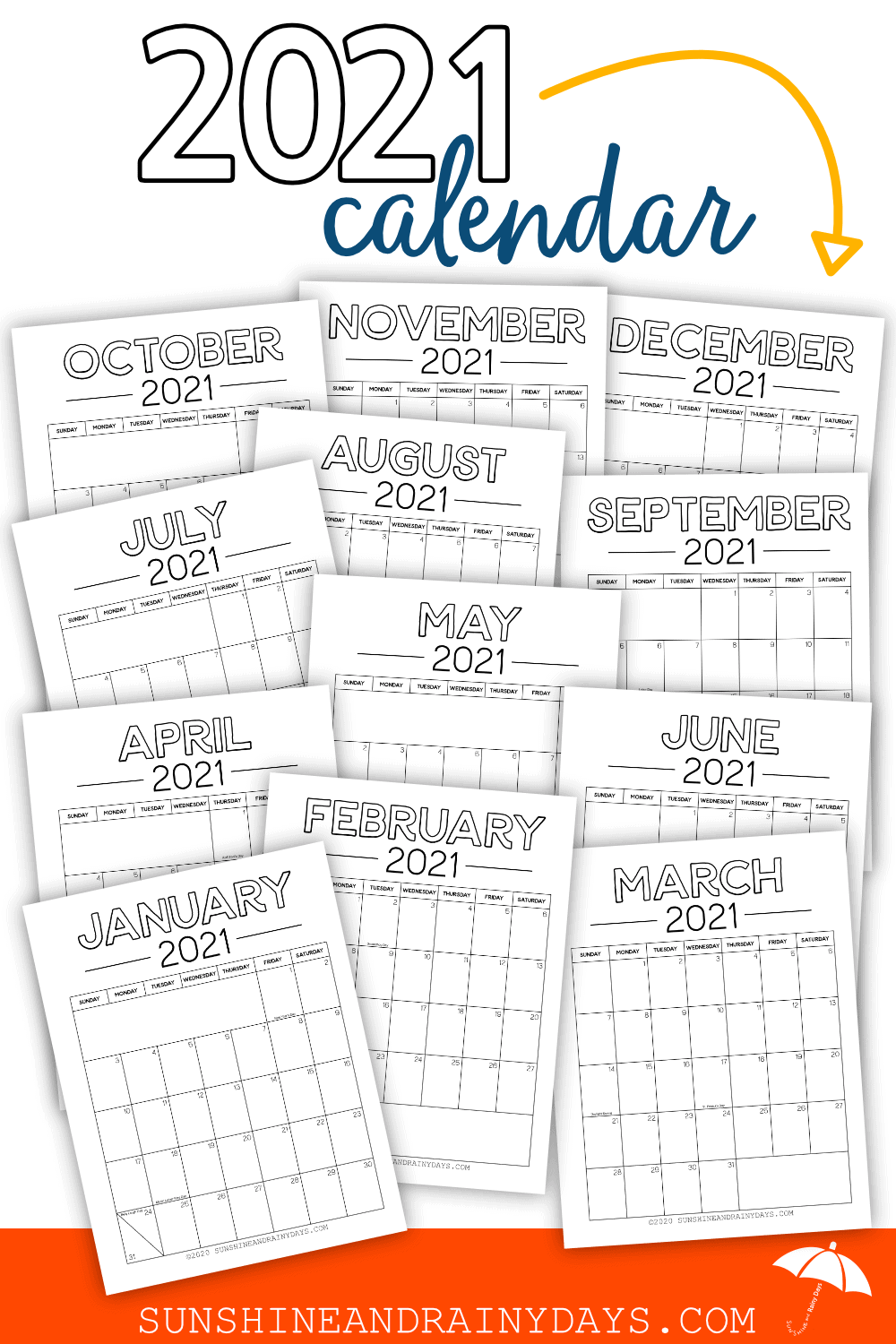 2021 Calendar Coloring Pages
The 2021 Calendar Coloring Pages are ready for you to give your own artistic spin to!
Each month has artwork and the month (outlined) for potential coloring opportunities!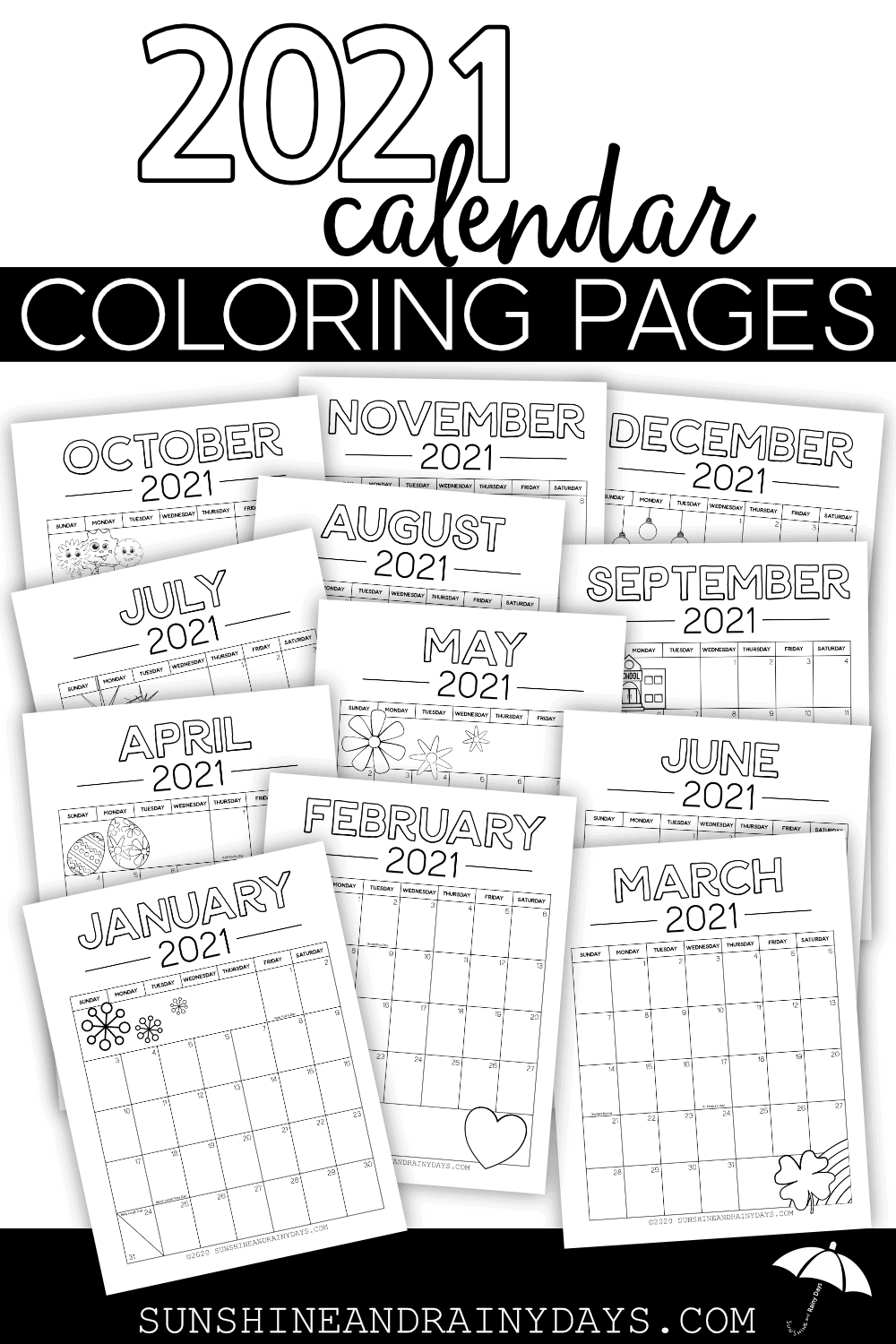 2021 Calendar Full Of Color
This 2021 Calendar is full of happy colors and fun artwork!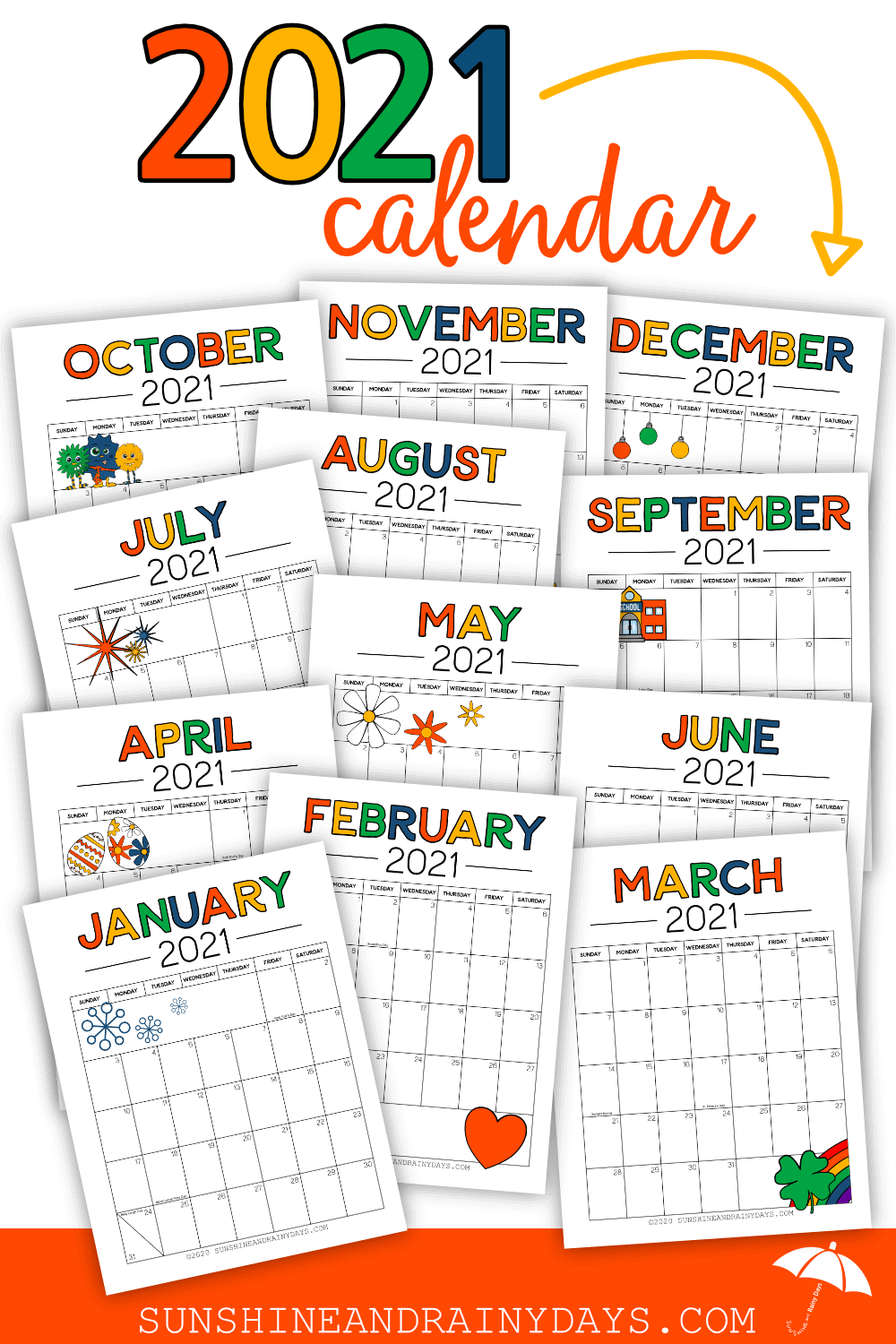 Once you decide which Printable 2021 Calendar is for you, use a 3 hole punch and put the pages in a binder so you'll always know right where to find them!
Pair your 2021 Calendar with our Daily To Do Lists and rest easy knowing you've got your dates and to do's on paper!