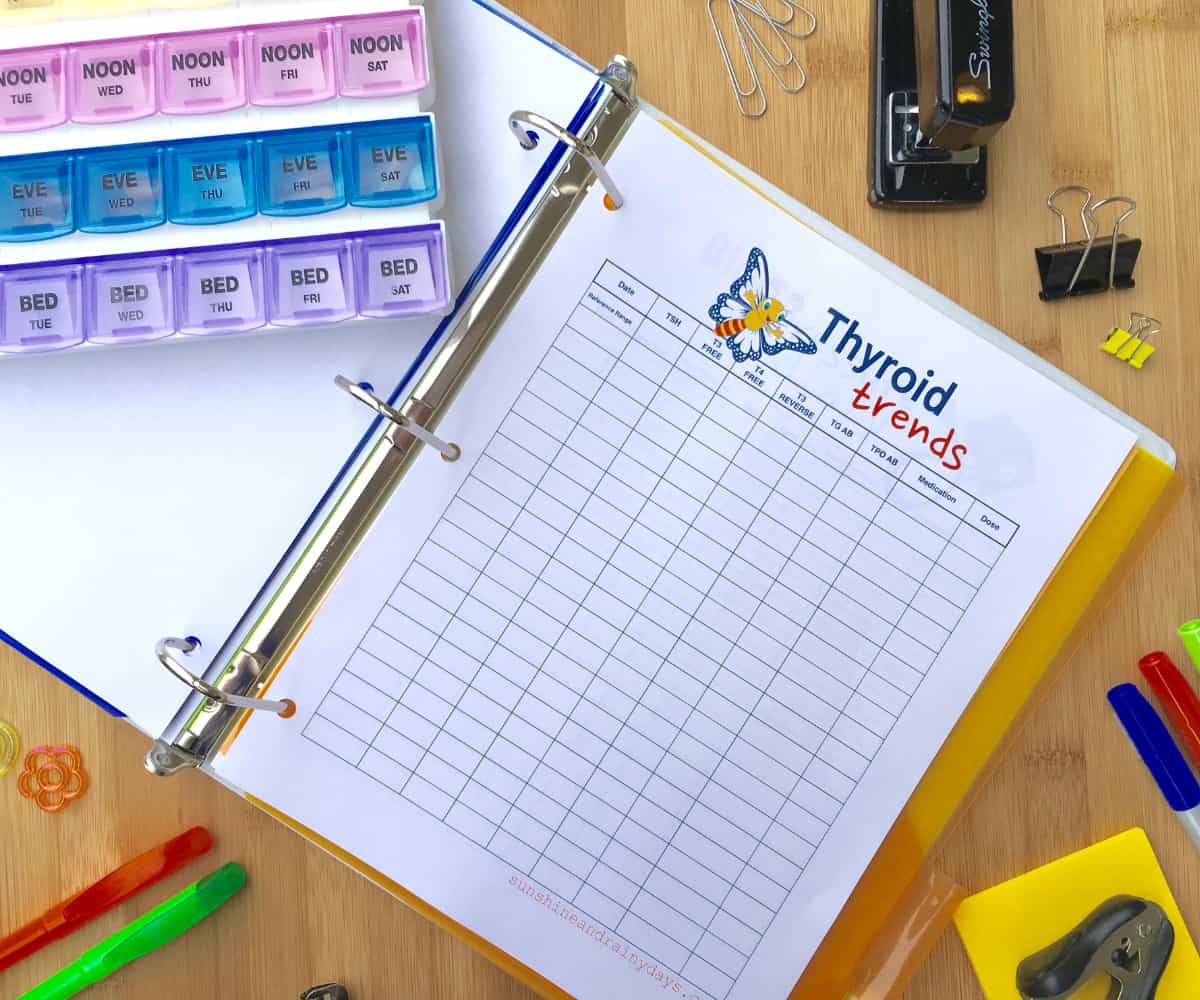 About Medical Binder Printables
After being diagnosed with Hashimoto's a few years ago, my journey to health included visits to new specialists. Of course, each new specialist wanted to hear all about my medical history. They expected me to remember every prescription I've had an allergic reaction to, surgery dates, and every supplement AND dose I'm taking. Goodness Gracious! After digging through loads of medical files for the umpteenth time, I decided there had to be a better way.
Time is valuable to both you and your doctors. Make that time as efficient as possible by creating a Medical Binder with Medical Binder Printables containing all of your pertinent medical information.
Carry your Medical Binder to each appointment and empower yourself with the information you need at your fingertips! All the cool kids are doing it!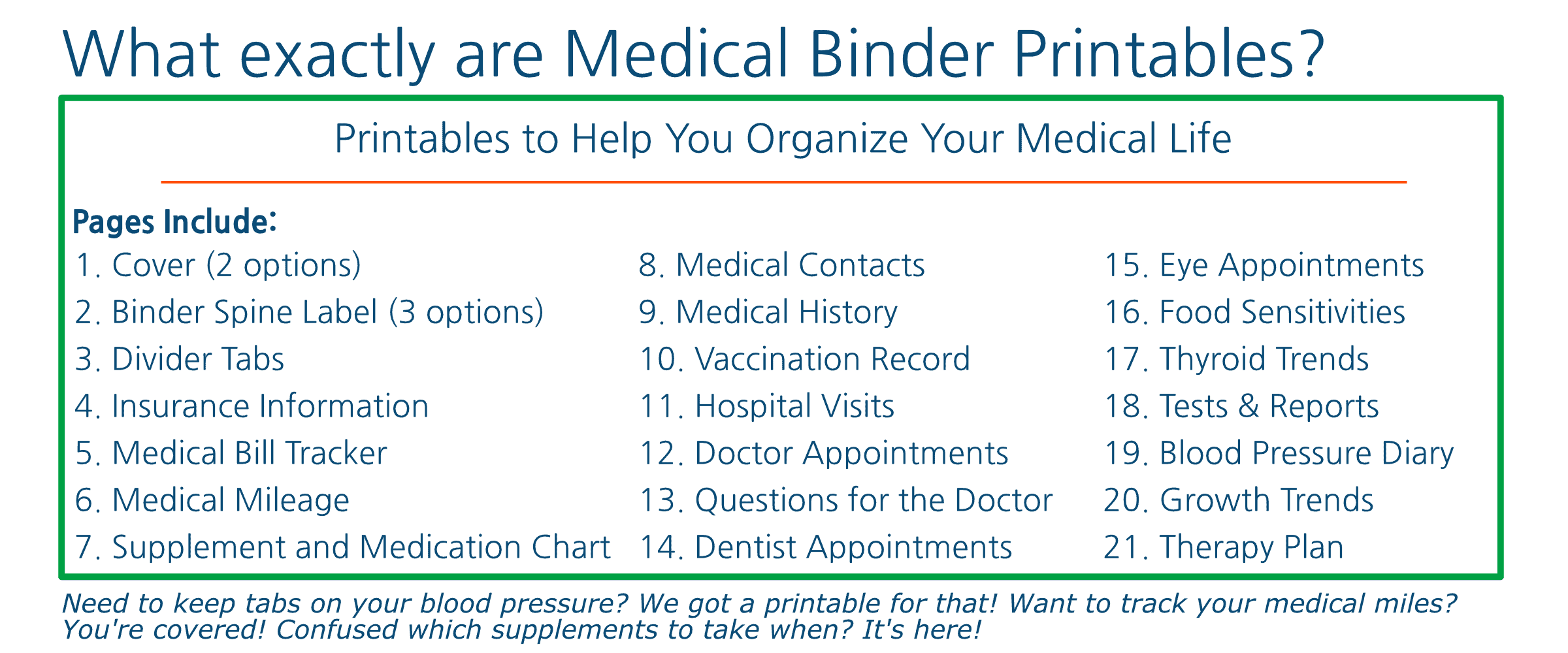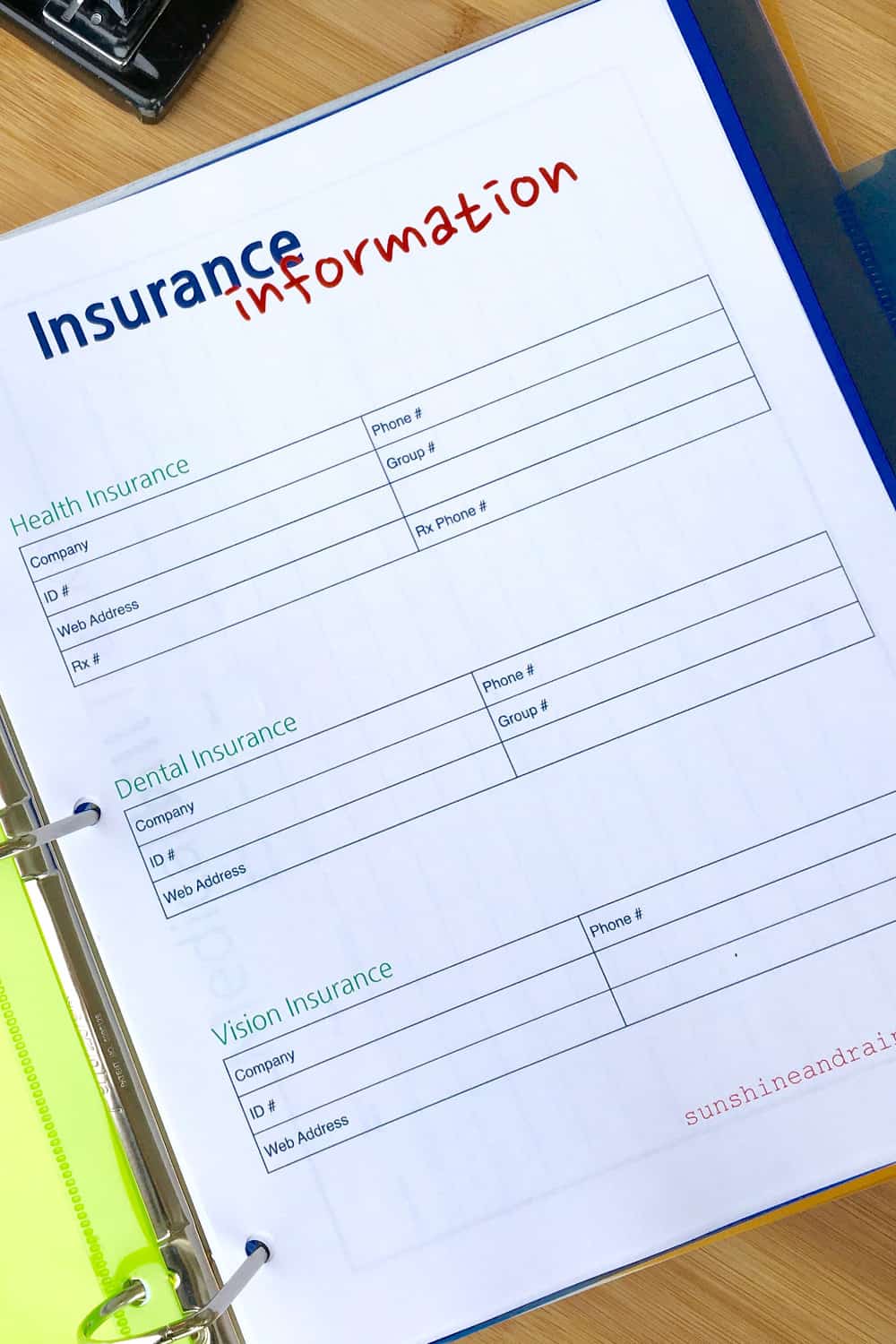 How many times have you dug around for this information? Keep it at your fingertips and amaze the receptionists at every clinic!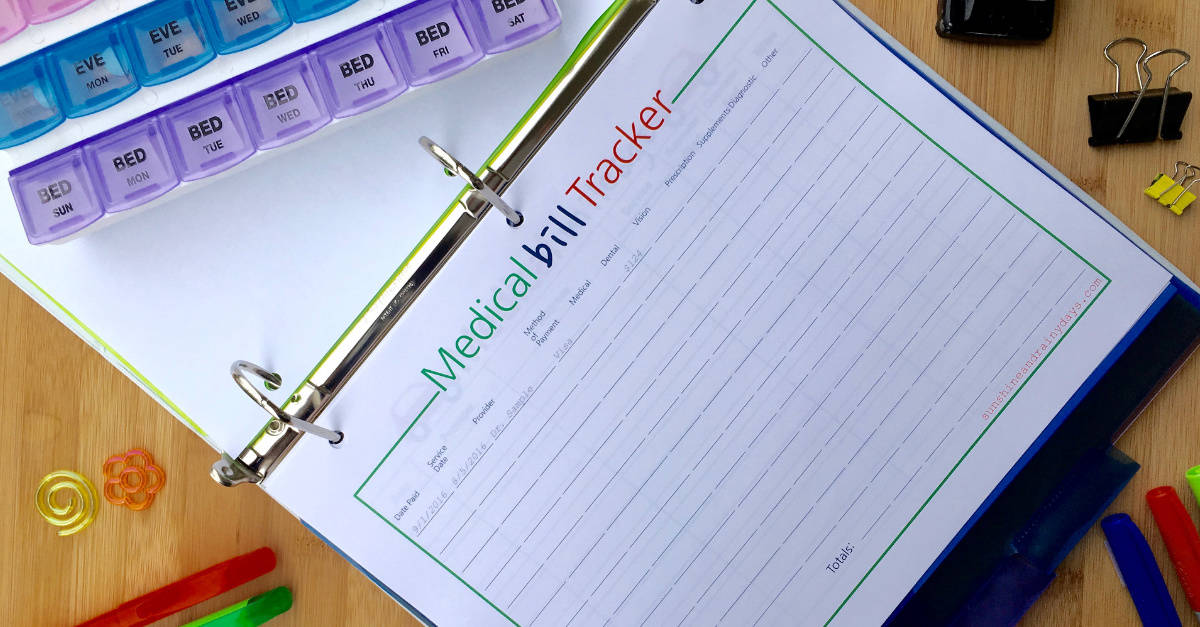 Track your out of pocket medical expenses with the Medical Bill Tracker and catch mistakes made by the billing office. It happens more than we realize.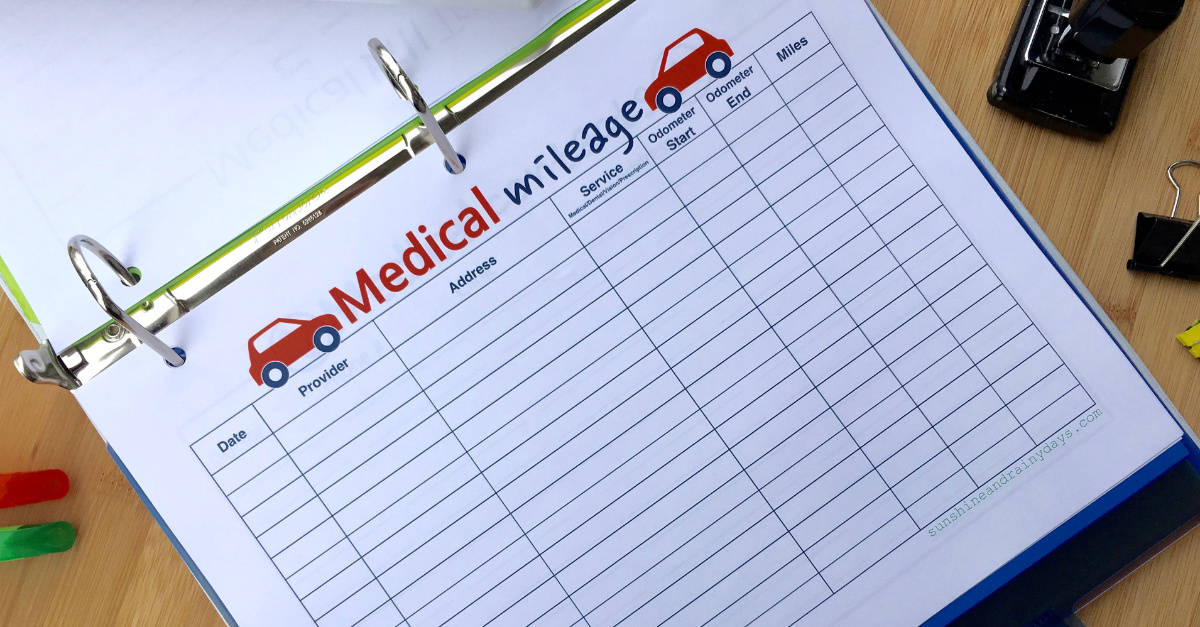 Do you itemize at tax time? If so, you will want to track your medical miles!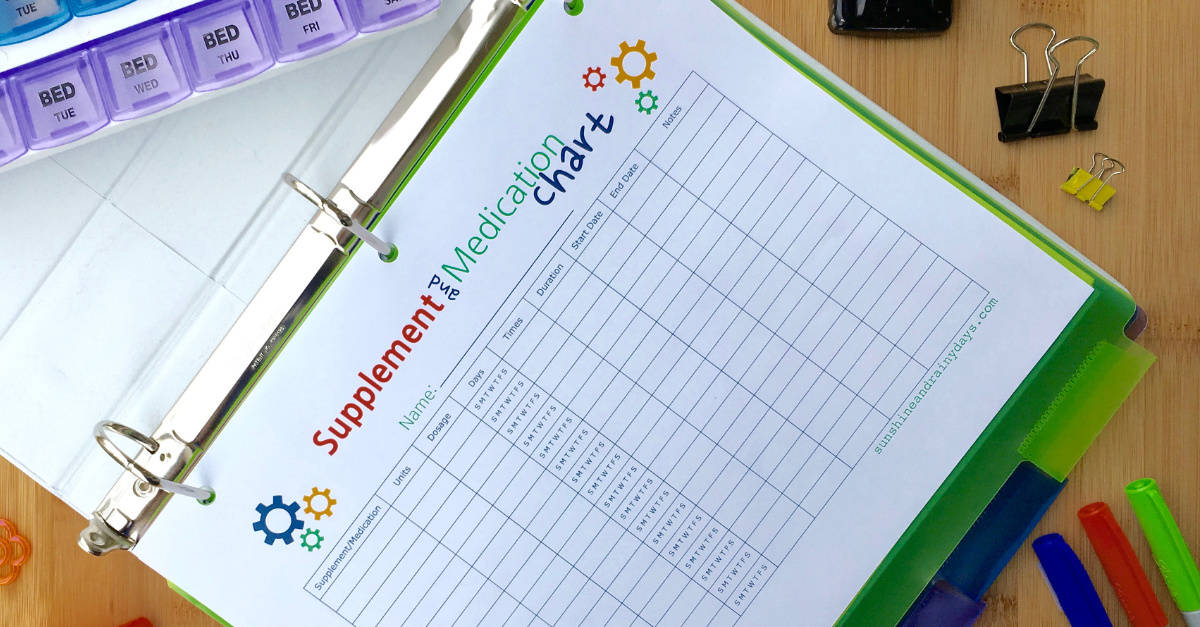 How in the world do we keep all of those supplements and medications straight? Why, with the Supplement and Medication Chart printable, of course!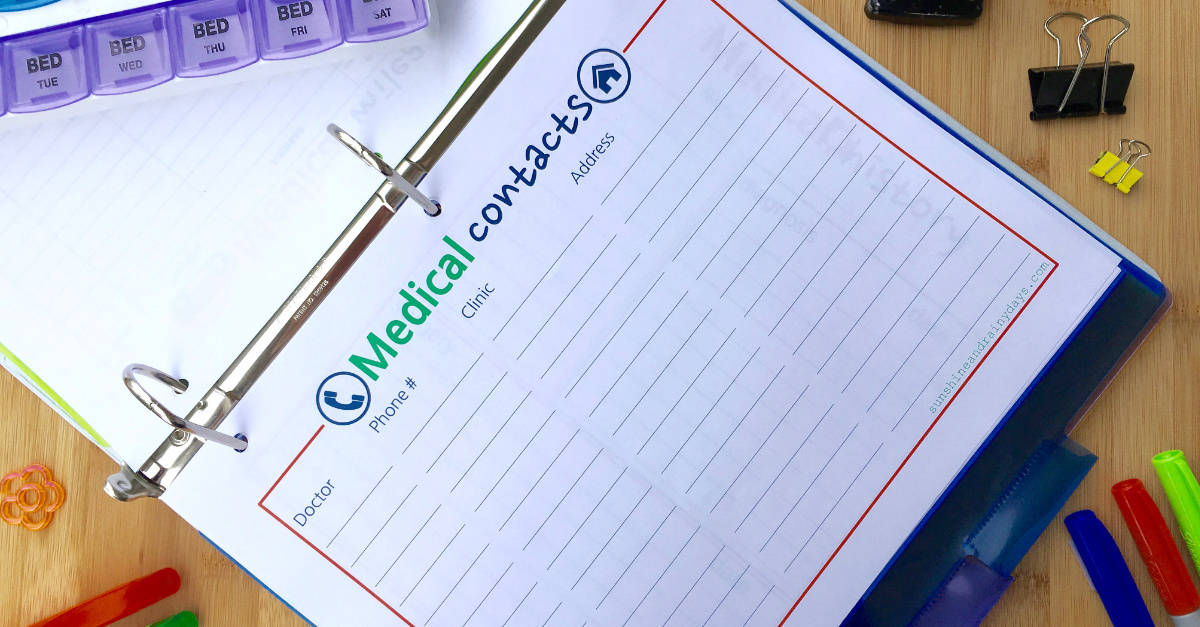 No need to google, you've got numbers right here in one handy, dandy spot!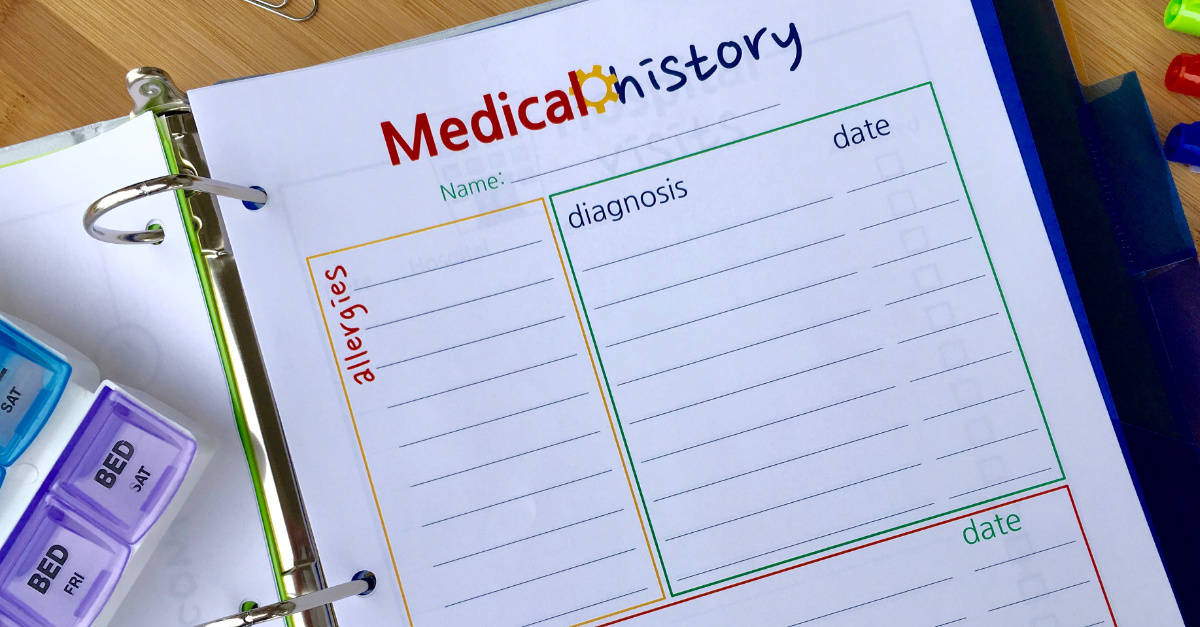 With room to list your allergies, diagnosis, and surgeries, you'll be sure to have pertinent information at your fingertips the next time your doctor asks!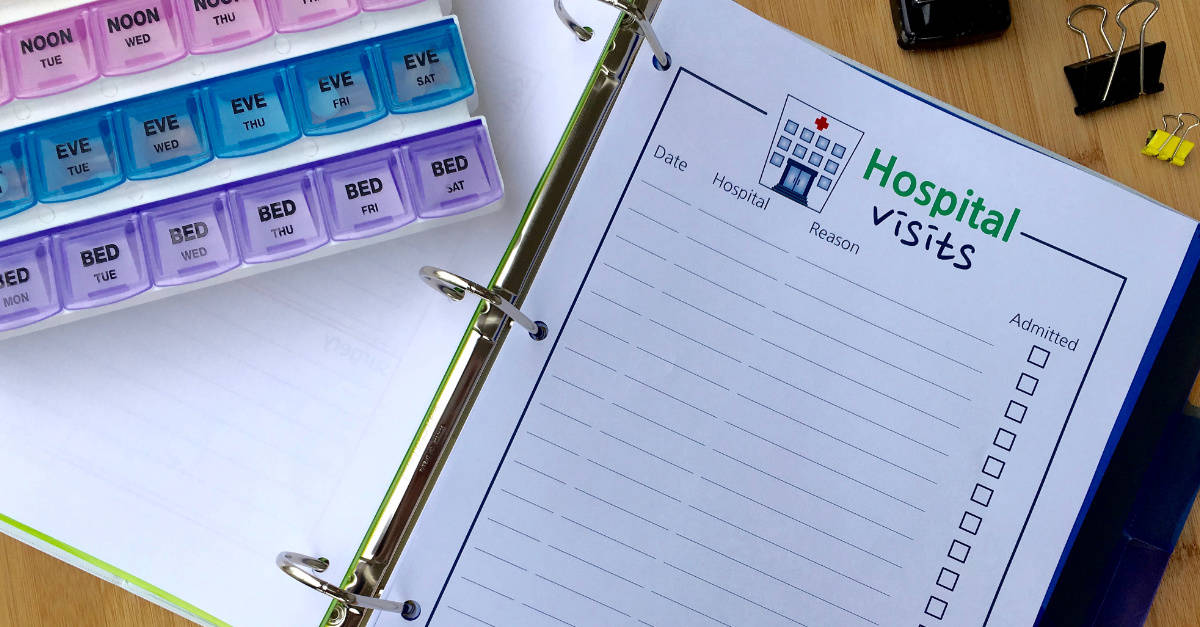 You think you could never forget that hospital visit you made but selective memory says otherwise. Keep the dates handy because you know you'll need them some day!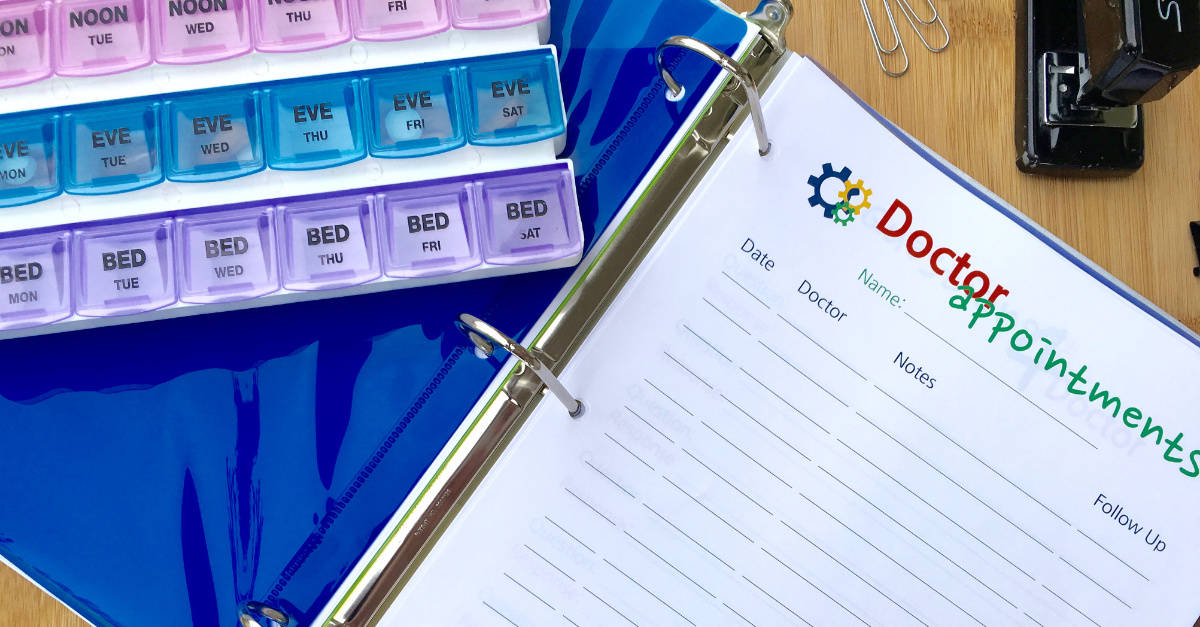 Keep track of where you've been and where you're going. List the date, doctor, notes, and when to return for a follow up.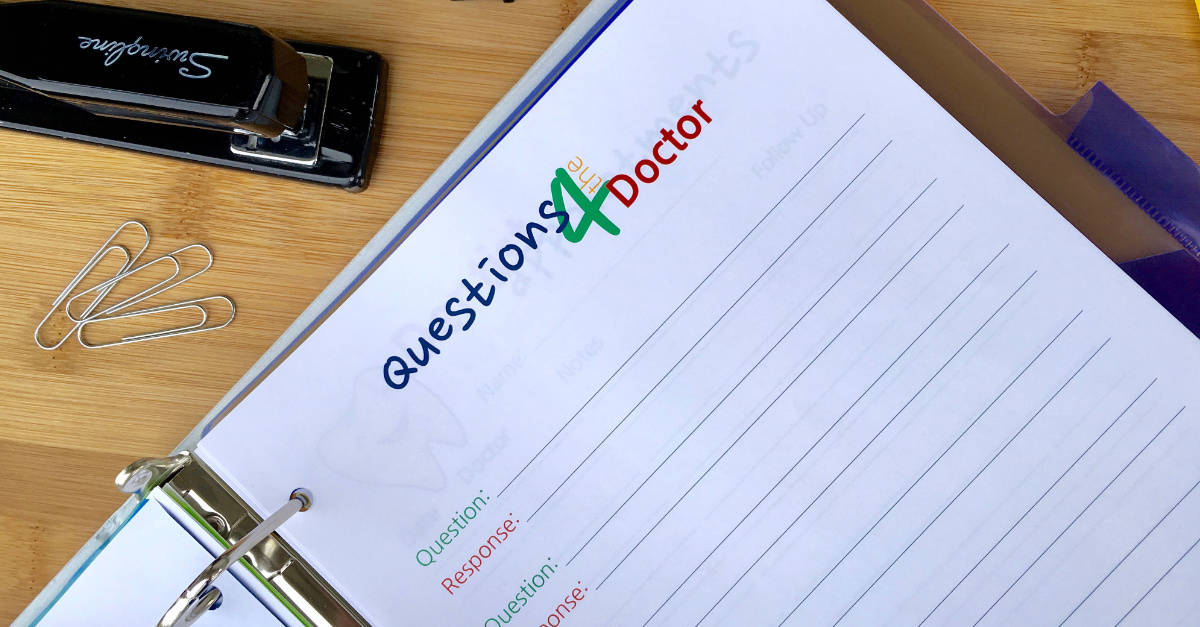 How many times have you mentally prepared questions for the doctor and drew a blank once you got there? Write those questions down!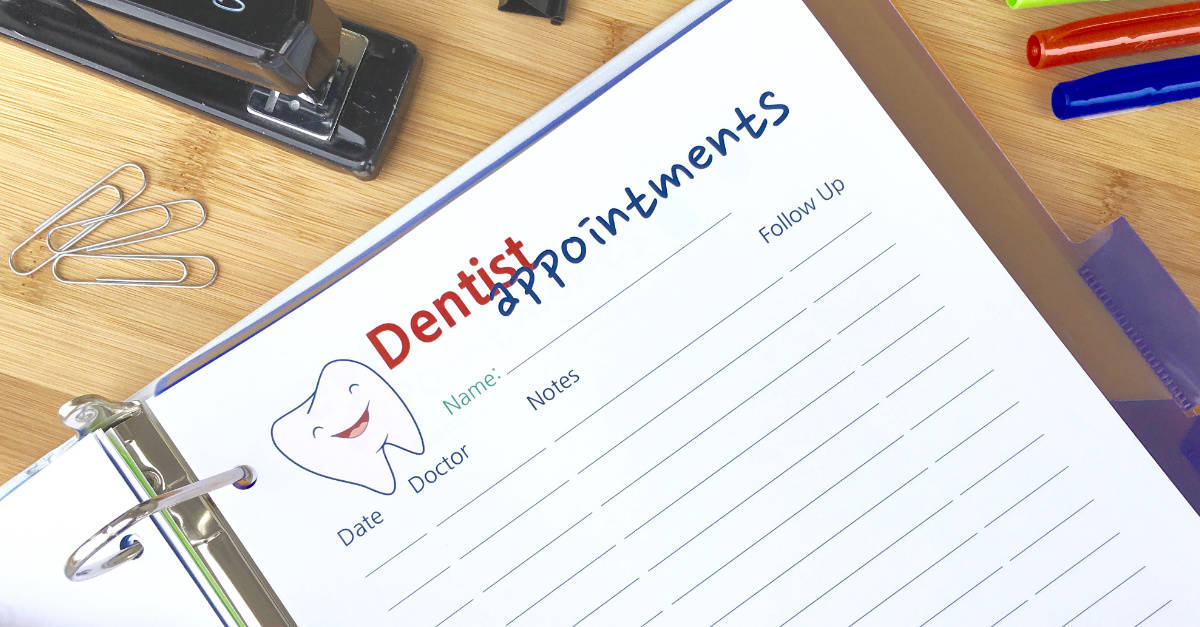 You know you should see the dentist every six months but when was the last time you were there? Make finding out a breeze with this Dentist Appointments printable!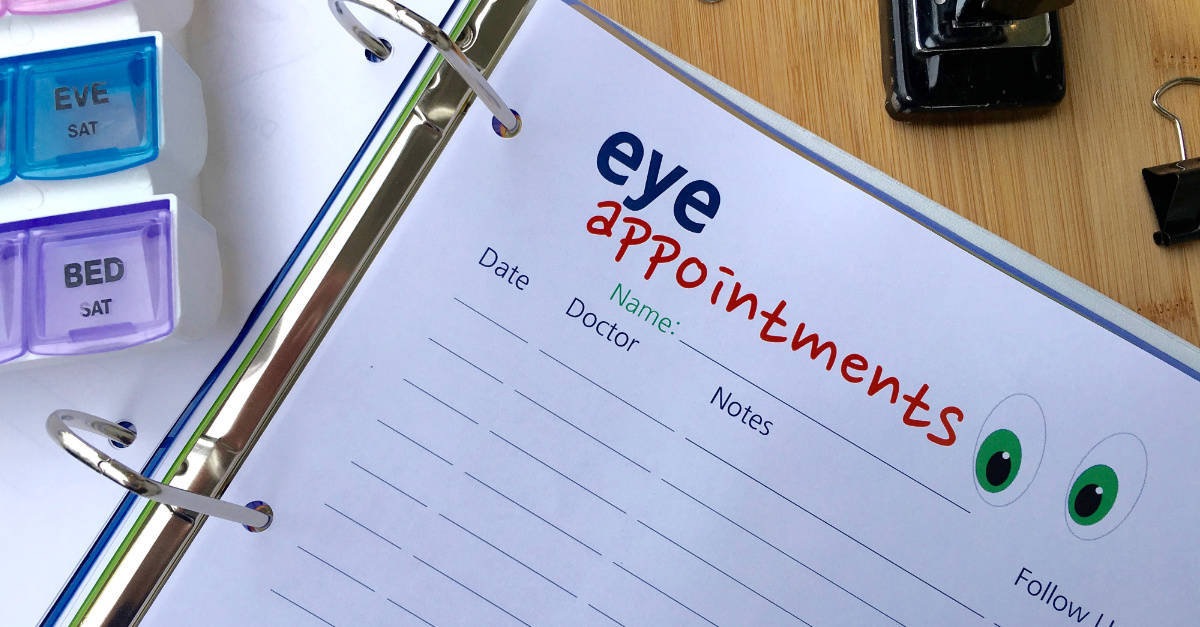 When was the last time you had your eyes checked?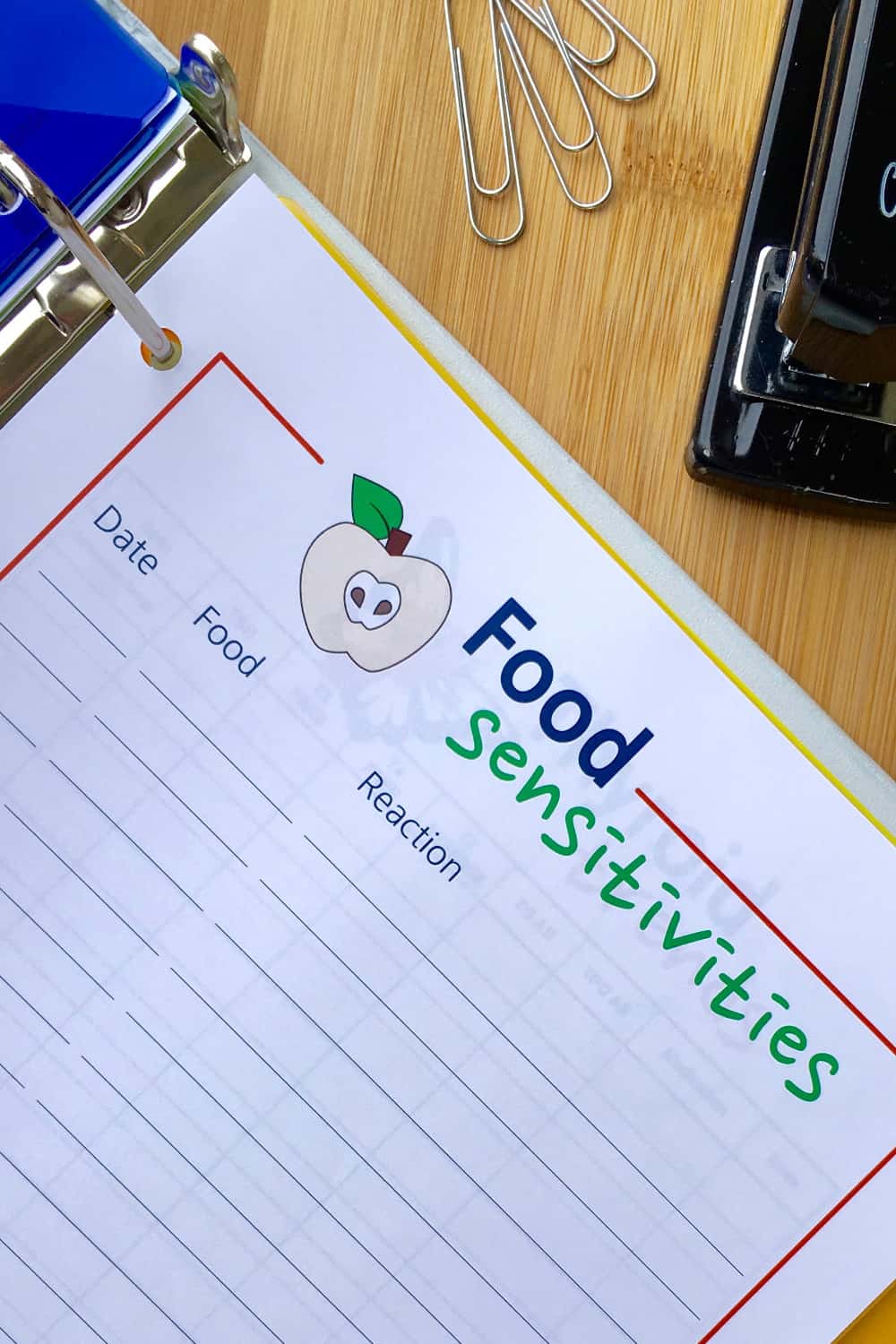 Oh my goodness! How many times do we have to remind ourselves that certain foods just aren't our friends? Record your reactions and head off the discomfort before you have that next bite!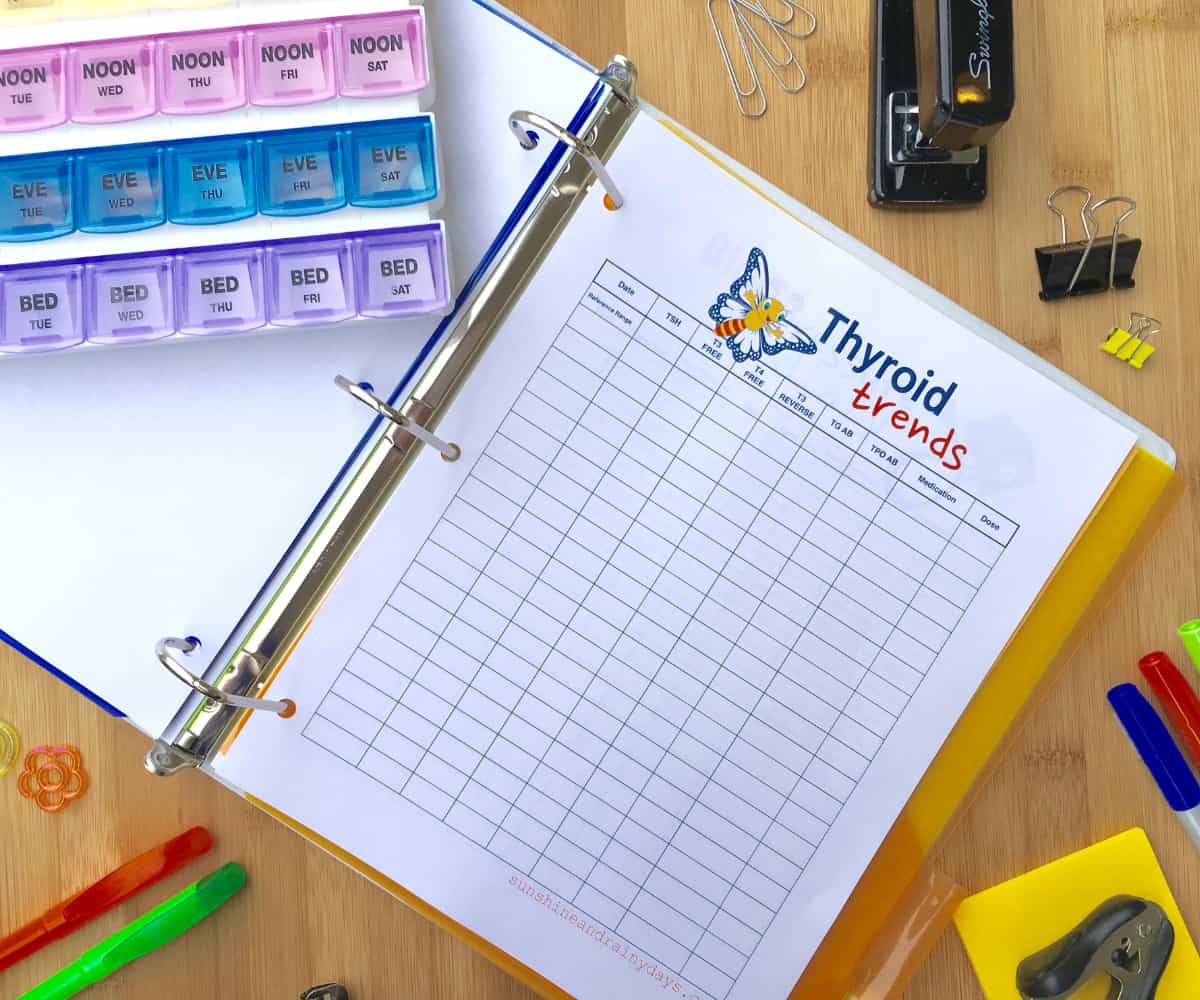 With autoimmune on the rise, it's time to take control and track your thyroid trends.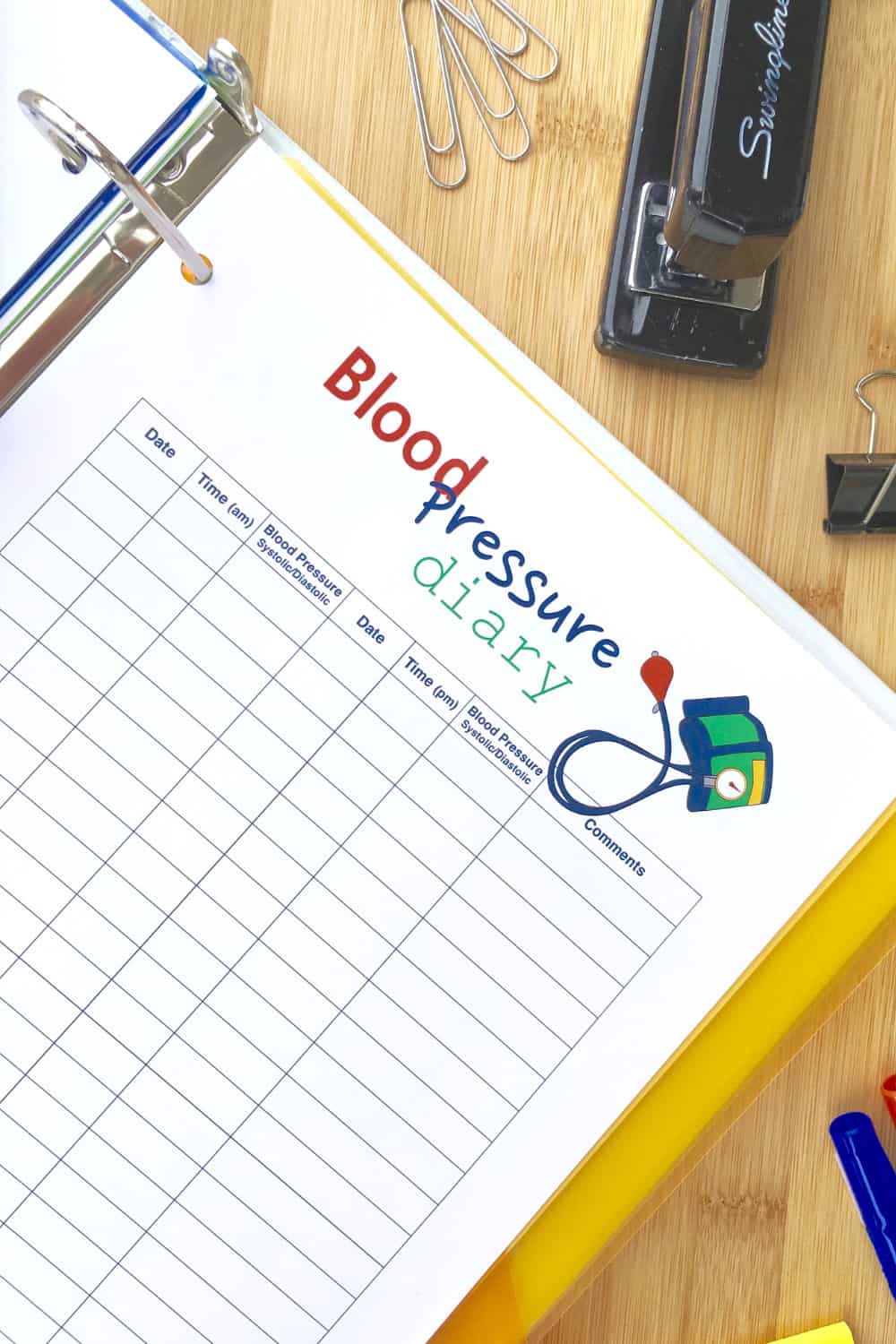 Every time you enter a doctor's office, the first order of business is checking your blood pressure. Record that information. You'll be glad you did!
Ready to get your medical information organized once and for all?
Once your Medical Binder is put together with these handy dandy Medical Binder Printables, you can sigh a deep sigh of relief!
Now that you are organized, the stress of what to do when, and where all the information is will vanish, kaput! And we ALL know stress needs to vanish for the good of our health!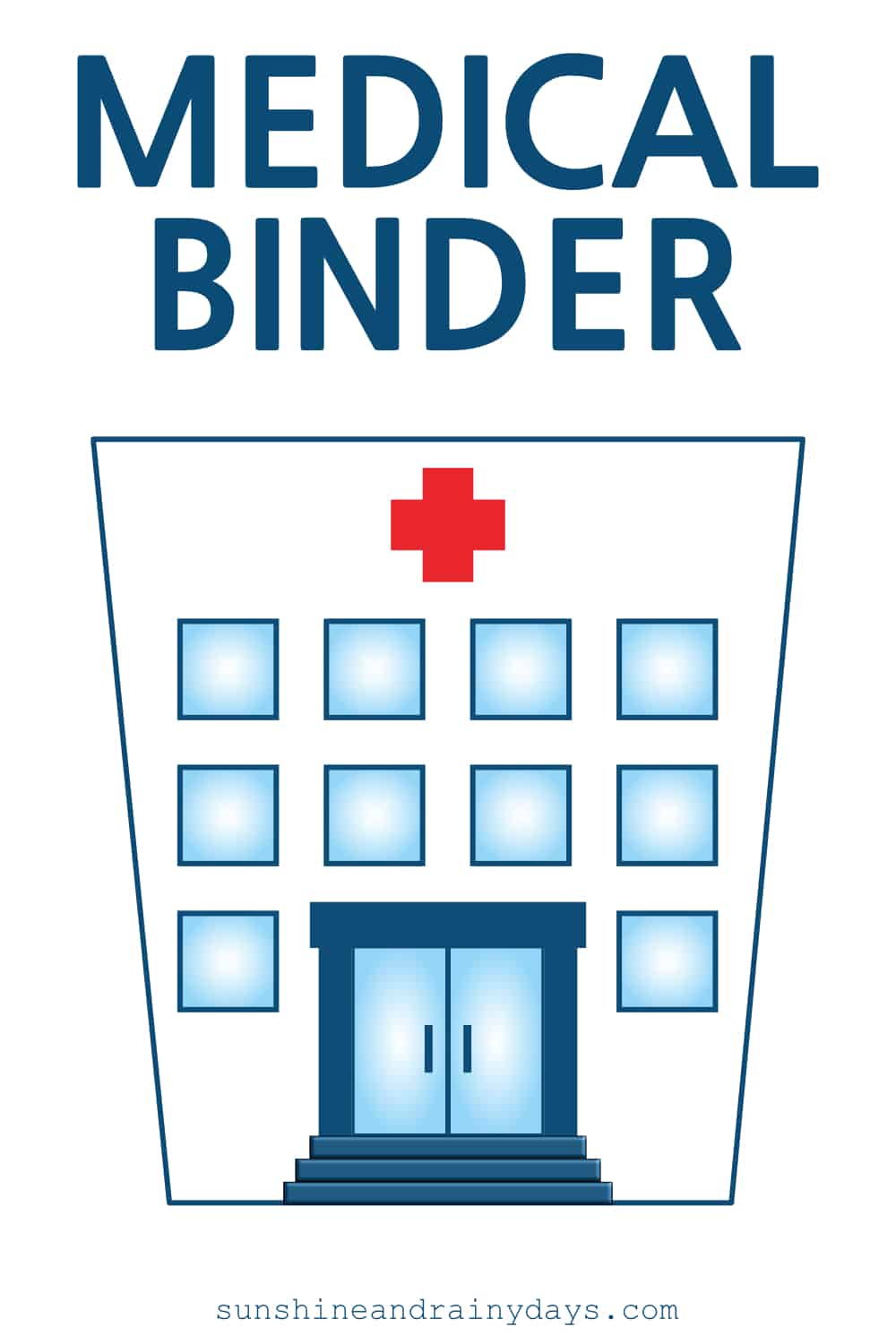 FAQs
Is this a physical medical binder that will be shipped to my home?
The Medical Binder Printables are a digital product. Nothing will be shipped to your home. You will receive PDF files to print at home!
Where can I purchase the supplies used for the Medical Binder?
You can find the products to create the Medical Binder here.