My journey to gluten free did not happen in one fell swoop. It was a process. A process I am still working on to this day. There are the obvious gluten containing foods but there are also many not so obvious. I went on a mission to discover how to find gluten free products, the easy way.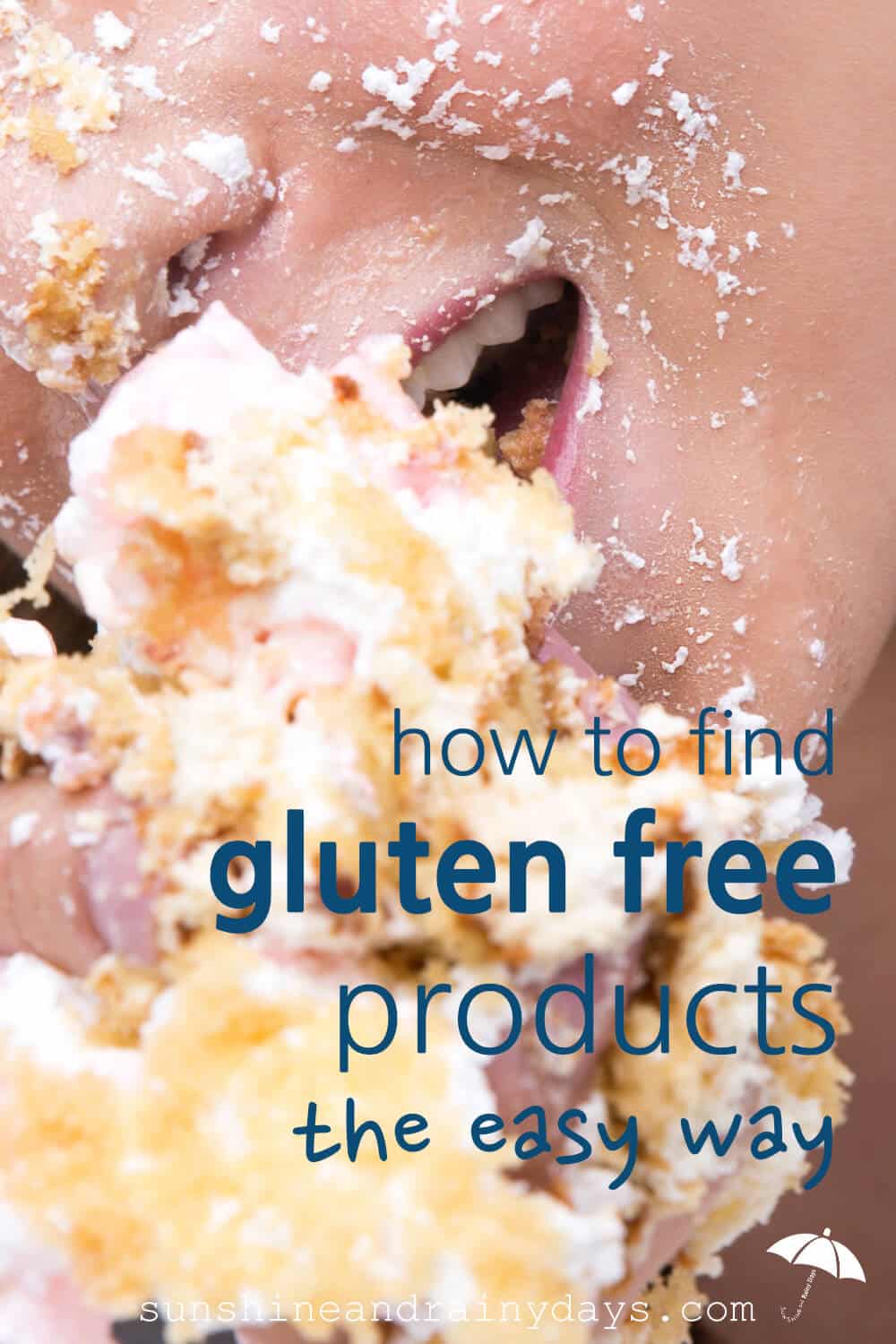 This post contains affiliate links. When you purchase through an affiliate link, we receive a small commission at no additional cost to you. Disclosure.
Shop The Produce Aisles
In your quest to wipe gluten out of your life, you may find yourself looking for replacements of your favorite foods. Pizza, cake, muffins, bread, Oh My!
Your best bet is to eat whole foods! Foods that have not been processed and have a gazillion ingredients.
What better place to find whole foods than in the produce section of your local grocery store?
Don't Forget Costco
Costco carries quite a few gluten free products! Of course, whole foods are your best option and Costco has a beautiful selection in their produce department. You will also find quite a few organic options!
A few of our favorite gluten free options from Costco are: Namaste flour, gluten free pizza, Udi's bread (in freezer), and Pirate's Booty, along with many whole food options.
Check Out Thrive Market
With Thrive Market, you simply log in to the website, shop, and have it delivered to your door! There are buttons to meet different dietary needs. If you push Gluten-Free under the Diets tab, you will be shown every gluten free product Thrive Market supplies!
How often have you stood in the grocery store trying to read the minuscule ingredients on the back of a box? Guess what? At Thrive Market, you can read ingredients clear as day right there on your computer screen!
When it comes to personal care products, it is next to impossible to decipher if gluten is hidden in those crazy ingredient names. Thrive Market to the rescue!
I was reminded how important it is to pay attention to ingredients in our personal care products when my husband broke out in hives after a shower and his lips began to swell. We know, from past experience, his lips swell after eating rosemary. Come to find out, Steve had used my shampoo as a body wash and, you guessed it, the shampoo had rosemary in it. Ugh! Steve took the medication he has on hand to reduce swelling and spent the day sleeping.
What you put ON your body matters!
Thrive Market is a fun way to try new things!
Thankfully, you are not alone in this gluten free life! There are many others, just like you, aspiring to live their best life one step at a time! Make it a little easier on yourself!
You got this!