Oh my goodness! It's been a busy week. The sun is shining and home maintenance is calling my name. My husband works a lot of hours and it seems we spend most Saturdays doing home maintenance and yard work.
Once you start working in the yard, the jobs seem endless. I want to use my husband's time where it really counts, doing things I would not want to do alone. Things like putting in additional cinder block raised garden beds and sod cutting. Those intimidate me a little.
In order to have time to do it all, I took on the jobs of spreading a half yard of bark, mowing, and power washing, during the week. Let me tell you, when you put a power washer in this girl's hands, I want to wash the world! I may have taken a little paint off the house too. Oops!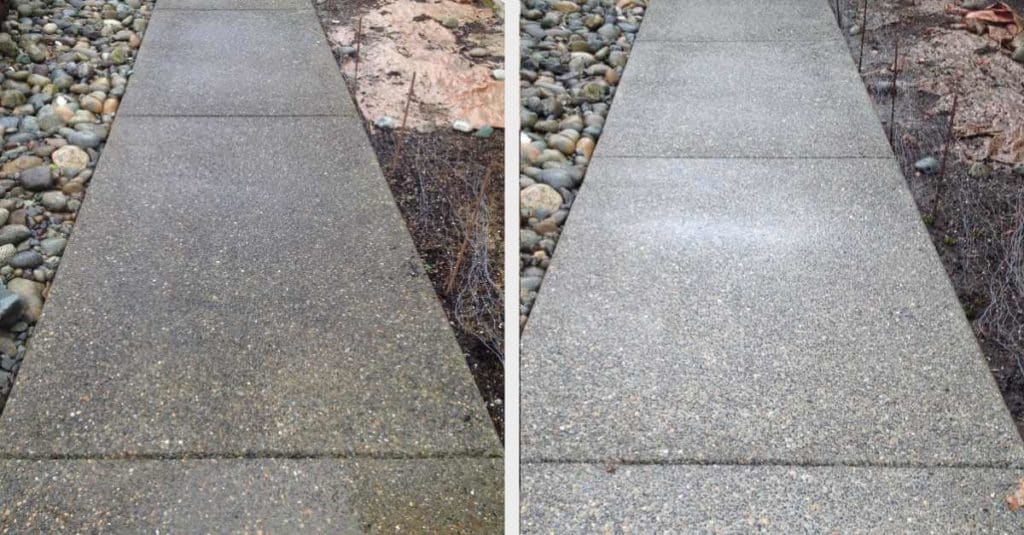 It was a rainy day but I'm hoping you can see the difference. Yes, I power washed in the rain. I'm one tough cookie.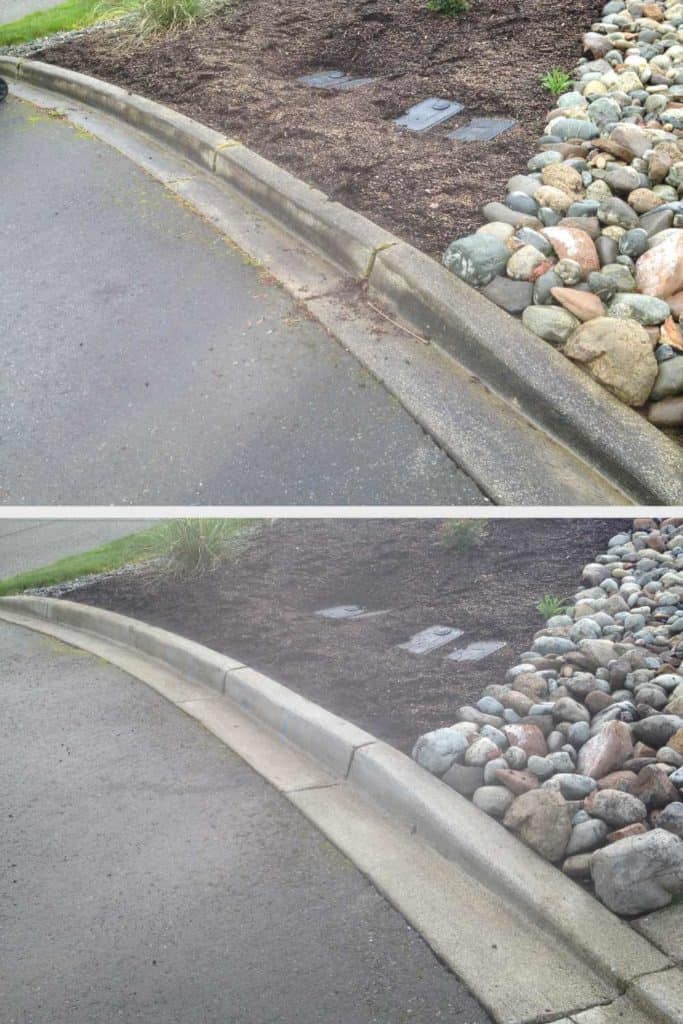 Look at this curb though. I wanted to do the whole neighborhood but time, energy, and hose length were all factors.
You Gotta Know When to Hold'em, Know When to Fold'em
You're singing it, aren't you? How can you not? The Gambler by Kenny Rogers refers to the popular poker variety of Texas Hold'em. When you fold your cards, you give up. What it means is you should know when to keep trying and when to quit the fight.
For some reason, this was going through my head as I spent hours power washing. It was doable. It was something I could take on myself. Hard work, sure, but I was able. I borrowed the power washer from my dad, wore my husband's rain boots, and, for the price of gas, I got it done.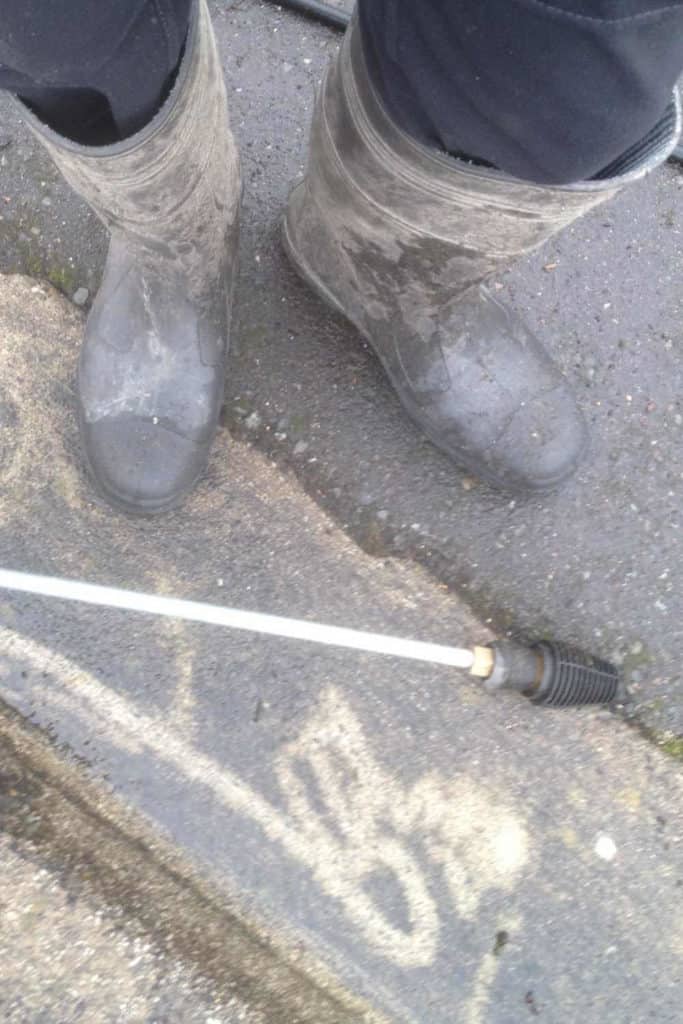 When so much needs to be done around the house, you gotta know what you can handle and what you need to hire out.
What Home Maintenance Projects Should You Do Yourself?
With YouTube to help guide you, there are many household maintenance projects you can do yourself. Here are a few questions to ask yourself, to determine whether or not you should take on a project:
Can you physically do the project?
Do you know how to do the project or can you access the information online and do the project, with confidence?
Do you have the right tools to get the project done?
What Home Maintenance Projects Should You Hire Out?
There are many home maintenance projects that are best left to the professionals. Here are a few questions to ask yourself before you consider hiring out the project:
Is the home maintenance project dangerous?
Do I have the skill level to take on this project?
Can I do this project in a professional way?
Would I have to purchase expensive tools to complete this project?
Do I have the funds to pay for a professional to complete this project?
Spreading bark, mowing, and power washing were no problem. Roof maintenance, house exterior paint, and thatching are not my thing.
In a perfect world, you might hire it all out. We don't live in the perfect world so we do what we can and decide what's important enough to hire out.
I'm thinking the roof is our next move to hire out but building those raised garden beds, we got that!
I had to pick kids up from school, in the middle of these projects. Jack asked me to pick him up at 4:00. I hopped in the truck, in all my glory. Nope. Didn't freshen up or change a bit. Guess what? Jack was nowhere to be found. By 4:20, I was knocking on the school door to track him down. I talked to the secretary, one of his teachers, and a few parents, and students before I found him and we were on our way. Now I knew my clothes were covered in mud but when I saw myself in the mirror, I just had to laugh. I had mud splattered all over my face! Of course, the day I was full of mud was the day I got out of the car.