Every day you are there. Right there in that spot as close to the door as possible. You leave two car lengths in front of you just so your precious high schooler won't have to walk any further than necessary. Your friend actually parks her car every day and stands outside your car chatting away oblivious to the line behind you.
You must arrive at the school quite early to obtain that glorious spot. It is apparently pretty important to you because you are always there.
Your teenager jumps in the car but do you move on? Nope! You still have more talking to do. Even in the rain. Your friend brings her umbrella and maneuvers it over your car window in an attempt to save your interior. She is quite thoughtful that way!
In the meantime, those who can get by you, will park in front of you, the rest of us clog the isle of the parking lot with nowhere to go.
Once our teens make it to the car, we still have to wait because pulling forward is just not an option for you.
Every day I watch this silliness unfold and every day I wonder why you must create a standstill in the parent pick up line?
Perhaps this is your only opportunity in the day to chat with a friend?
Perhaps you are queen of the school and want everyone to know?
Perhaps you just want to see how much you can disturb other drivers?
There's one thing for sure, you seem to be absolutely oblivious.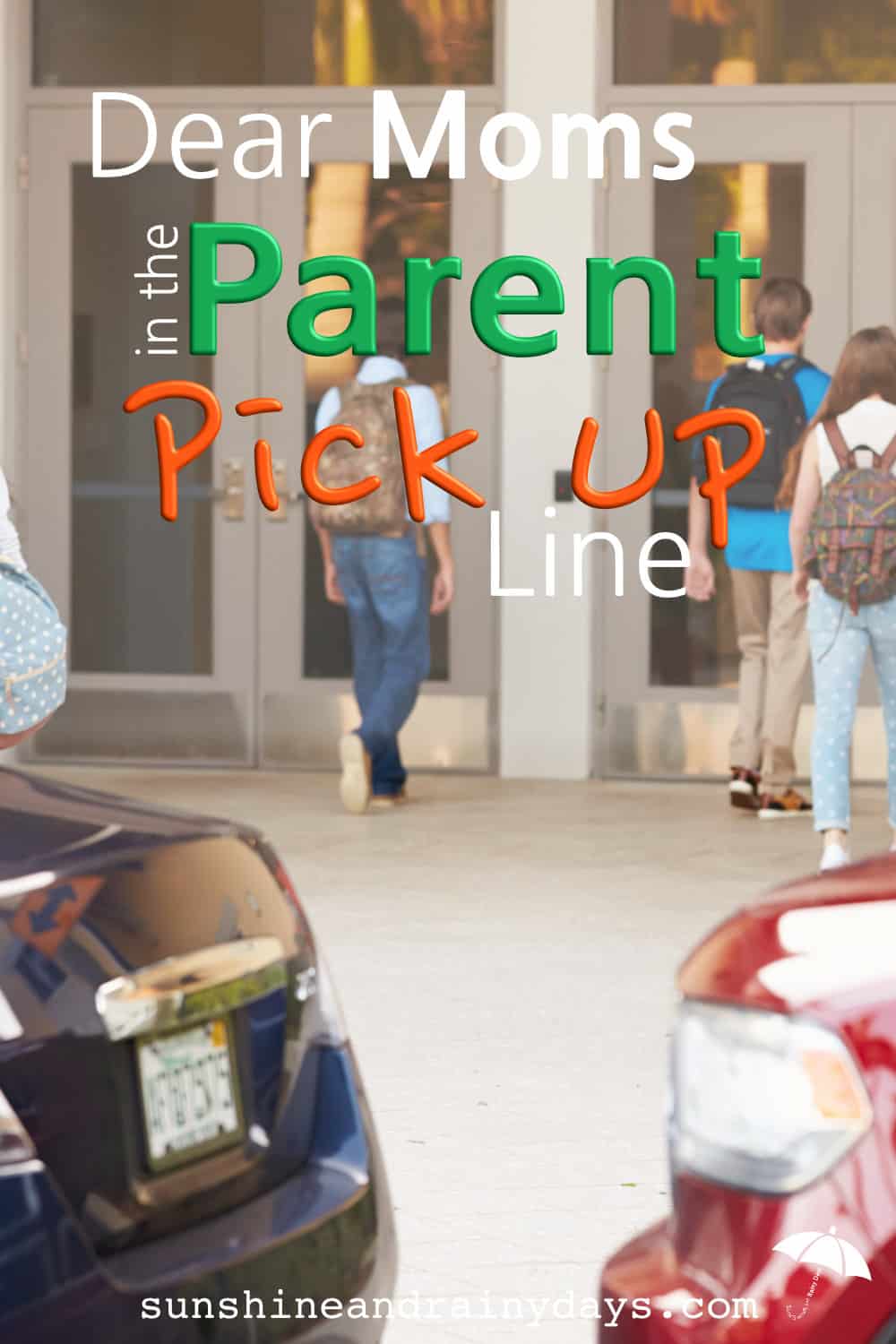 If you happen to stumble upon this letter, I have come up with a few awesome options for you!
There's a cute little coffee shop down the road. Coffee shops have proven to be excellent places to meet up and chat with friends!
Let your teenager play 'find the car' game! It's really quite fun! Teenagers are quite smart and capable of finding you!
Park your car! It's completely acceptable to park your car and remove yourself from your vehicle in order to chat with your buddy!
PULL FORWARD!
Sincerely,
A High Schooler's Mom Whose Patience Is Wearing Thin