The Pacific Northwest is ripe with daycation possibilities. From Seattle, the Olympic Peninsula, Mount Rainier, Puget Sound, and the Skagit Valley, there's something for everyone!
The Olympic Peninsula
The Olympic Peninsula boasts coastline, the Olympic Mountains, and rainforests all on a large arm of land in western Washington. The Pacific Ocean lies to the west, the Strait of Juan de Fuca is north, and the Hood Canal is on the east. Needless to say, the Olympic Peninsula could easily be a destination vacation where you could spend many days or take multiple daycations exploring the beautiful land!
On one particularly gorgeous day, we packed our lunches, picked up a few of the teenagers' friends, and headed out to explore the Olympic Peninsula!
Lavender Fields
Lavender fields abound on the Olympic Peninsula. We stopped at the Sunshine Herb and Lavender Farm in Sequim. It is a quaint little lavender farm where there are plenty of photo opportunities and a cute gift shop that is everything lavender. After purchasing three lavender plants to add to our landscape, we stretched our legs and used the porta potty before heading on up to Hurricane Ridge.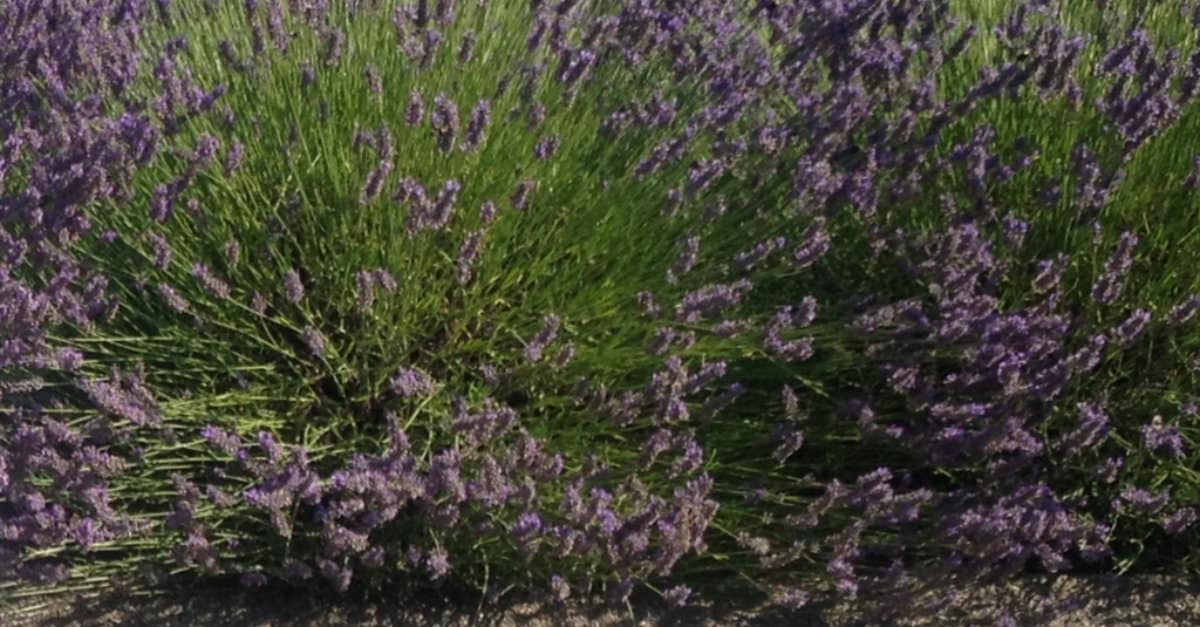 Hurricane Ridge
The day rate for a vehicle to enter Hurricane Ridge is $20. Be sure to check for closures before you make the drive.
The sights are absolutely beautiful and wildlife is easily found!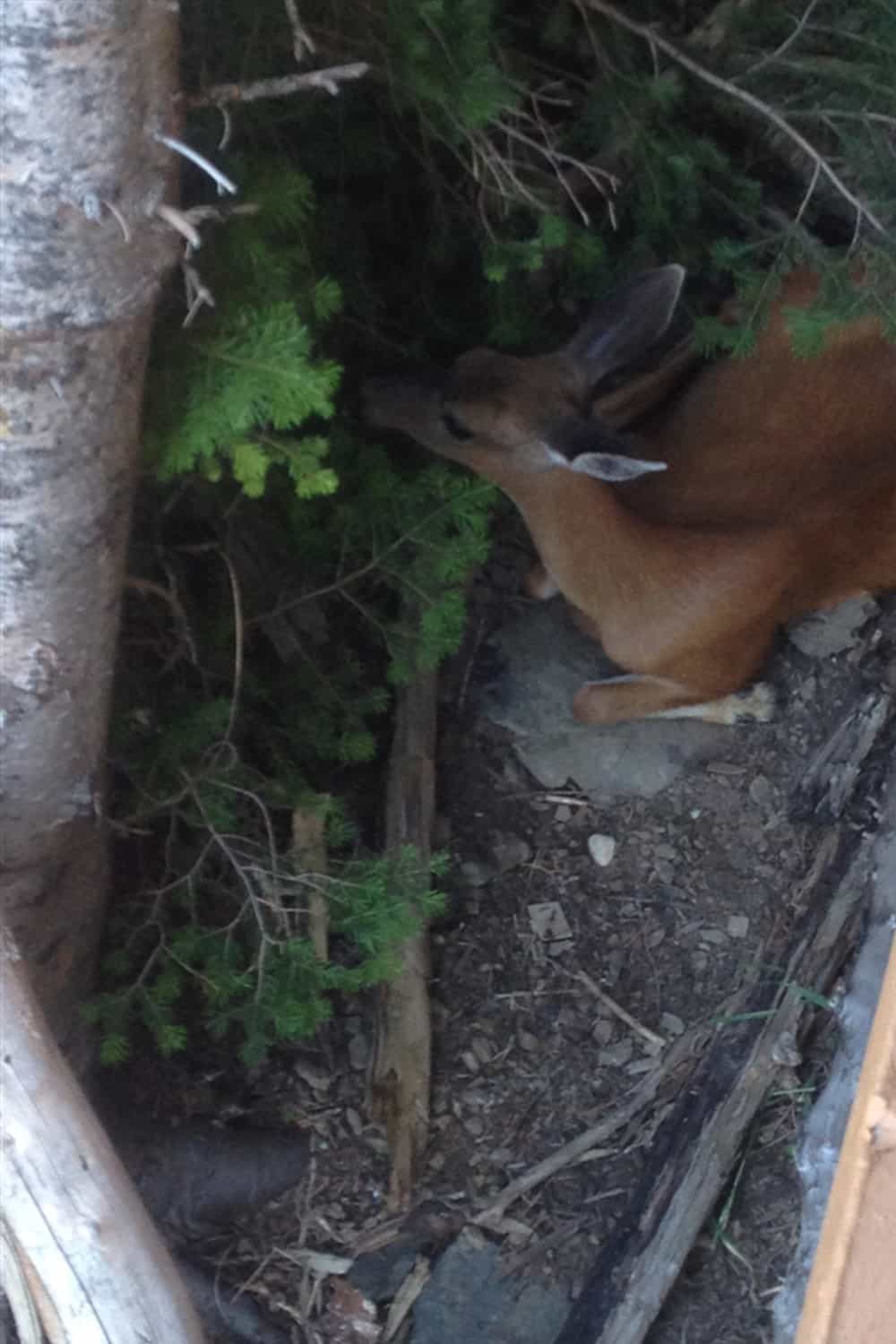 We brought our own picnic lunch and ate at one of the many picnic tables available to use while you enjoy the view!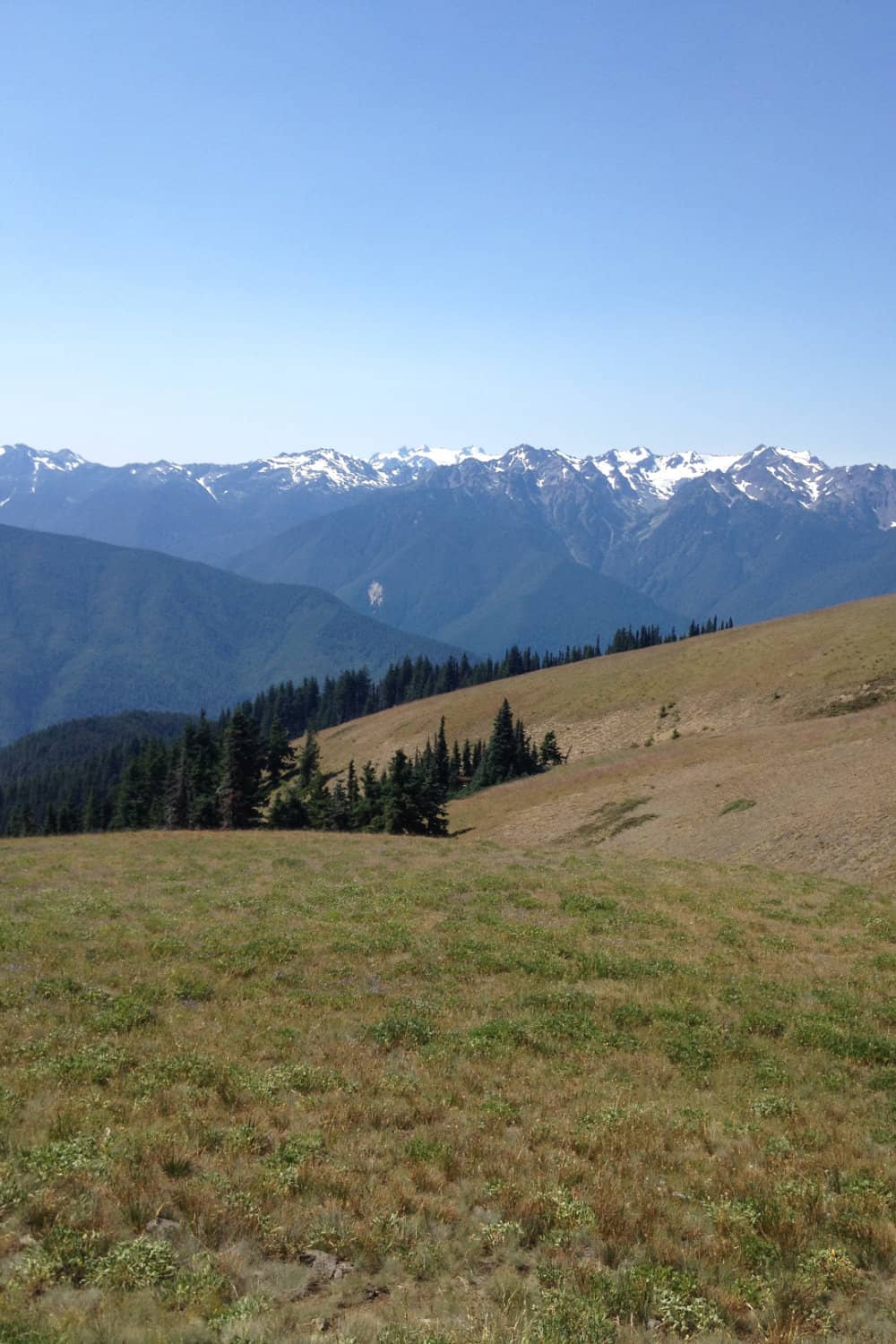 There is a fun little hiking trail that takes you up to views that will astound. Seriously! Even the teenagers were amazed!
At Sunrise Point you will have a panaramic view and even look across the Strait of Juan de Fuca to Victoria B.C. You're so close, in fact, that your phone may tell you you are actually there!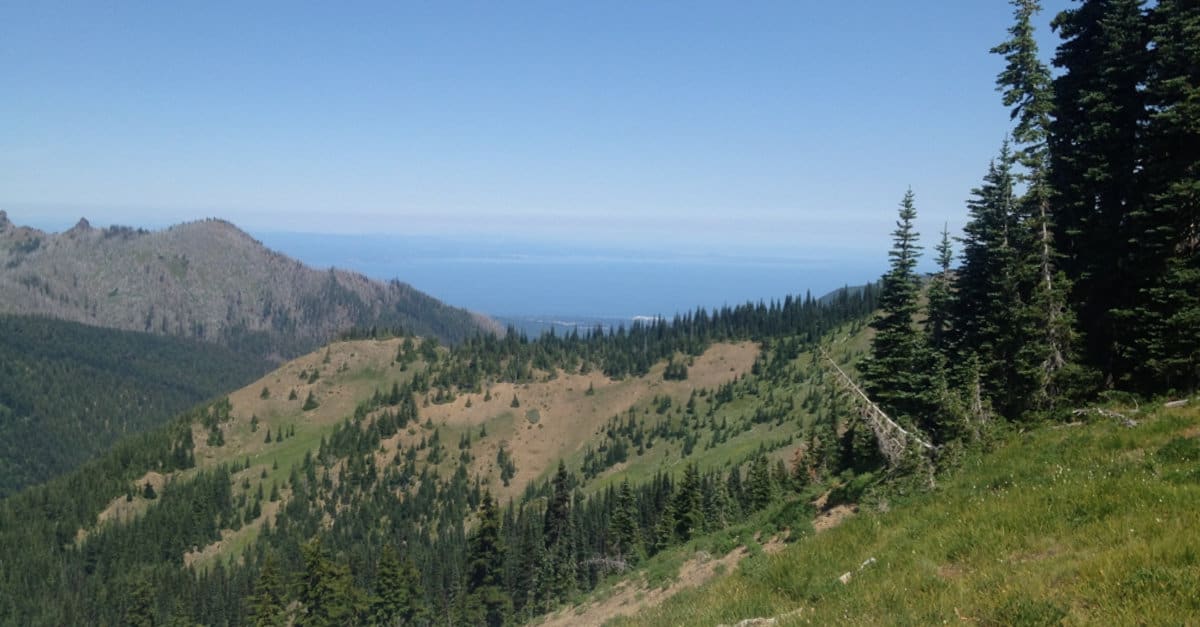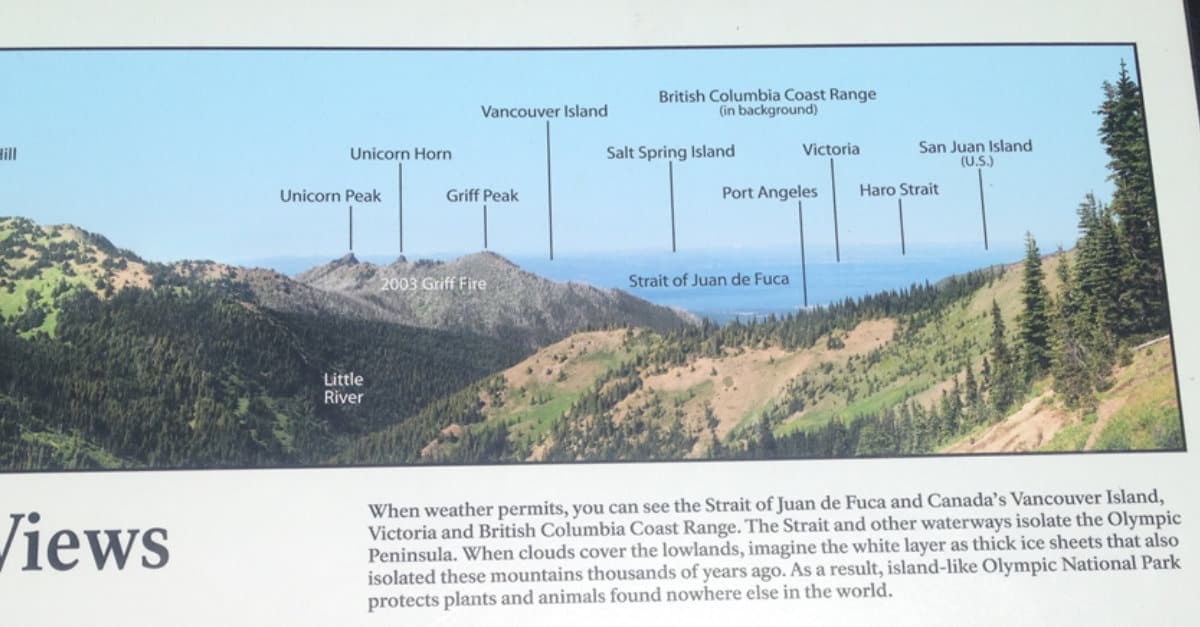 Enjoy the view with me!
We took the red and green trail route starting at the left and circling back around.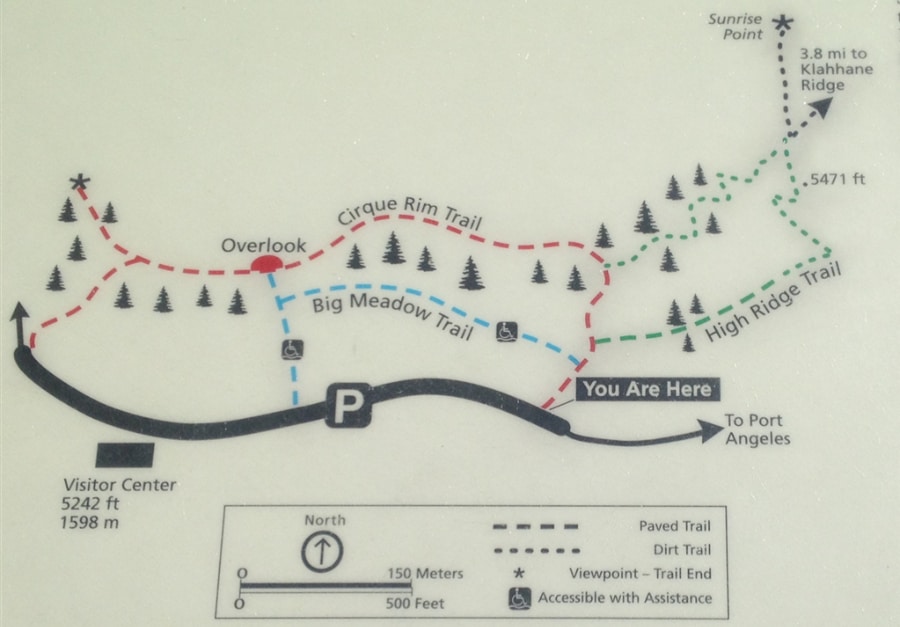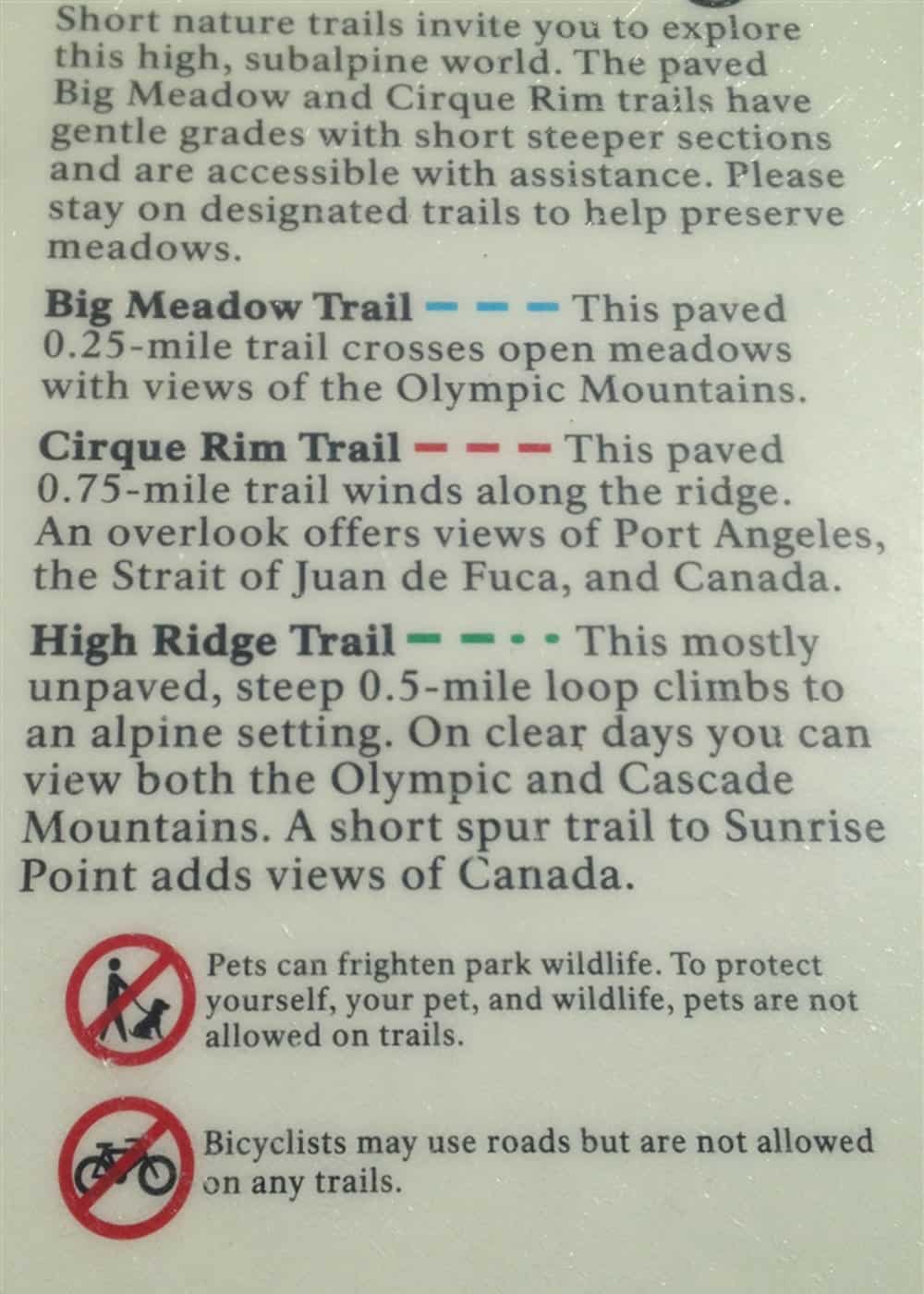 This is a view of the trail on the way back down from Sunrise Point.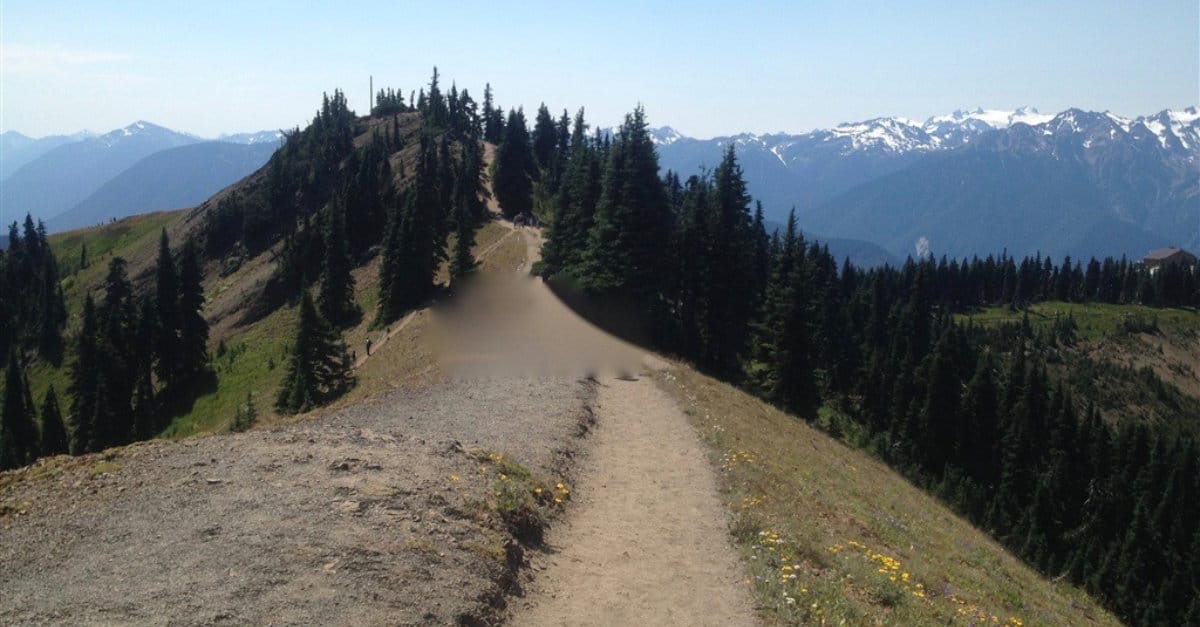 There were so many sights to see. Broadleaf Lupine or Lupinus latifolius were abundant on the trails. Like other pea relatives, lupines "fix" nitrogen. Bacteria in their roots convert nitrogen in the air to mineral compounds in the soil, natural fertilizers for the lupine and its neighbors.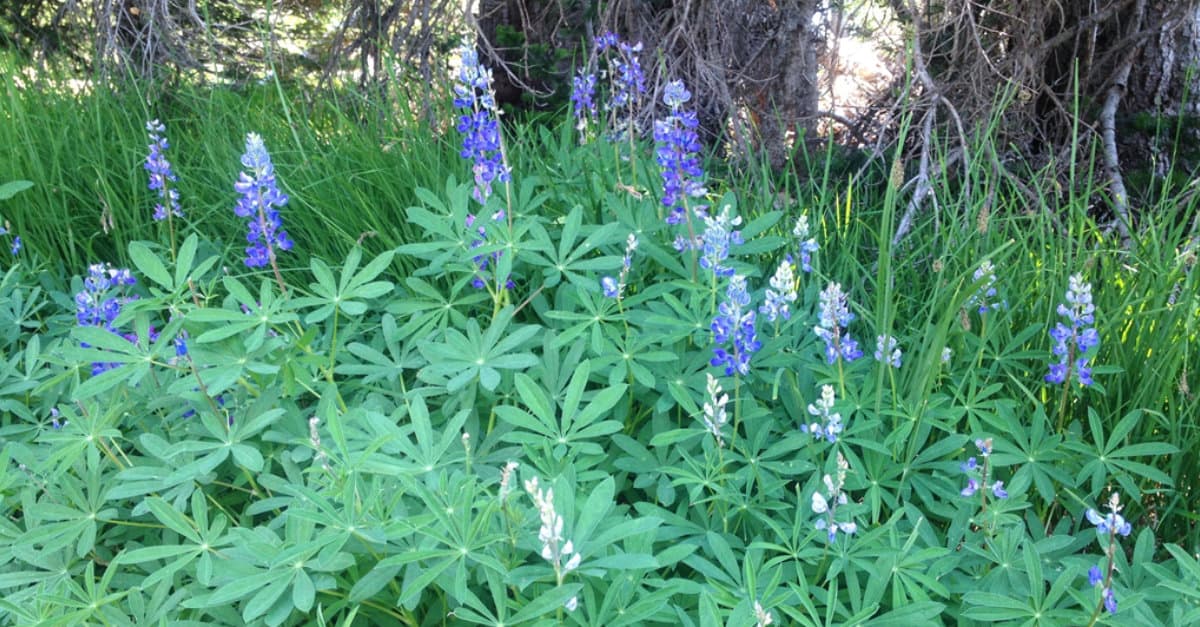 After our 1.25 mile hike, we checked out the gift shop and hit the road. Of course, there is so much to look at, you could spend an entire day here hiking, taking guided tours, and listening to Ranger talks, however, we were ready to feed some animals at the Olympic Game Farm! Plus, I wasn't going to push my luck with the teenagers. We got 1.25 miles out of them with no complaints! I'm thinking the fact that friends came along had a lot to do with that!
Olympic Game Farm
We arrived at Olympic Game Farm, checked out their gift shop, rearranged seating for those who wanted up close and personal with the animals, and headed to the gate. The cost is $14 for adults, $12 for kids 6 – 14 and ages five and under are free. There is an additional charge if you want to walk through the petting zoo. Whole wheat bread can be purchased to feed the animals for $2 a loaf (rates may change). We bought five loaves of bread and began our drive. We saw zebras, llamas, yaks and deer before we came to the bears. Although the bears appeared hot and tired and only ate the bread if it came right to them, there was a bear that sat up and opened his mouth wide hoping you would toss a piece of bread just right. Blake actually got the bread in his mouth and the bear was happy!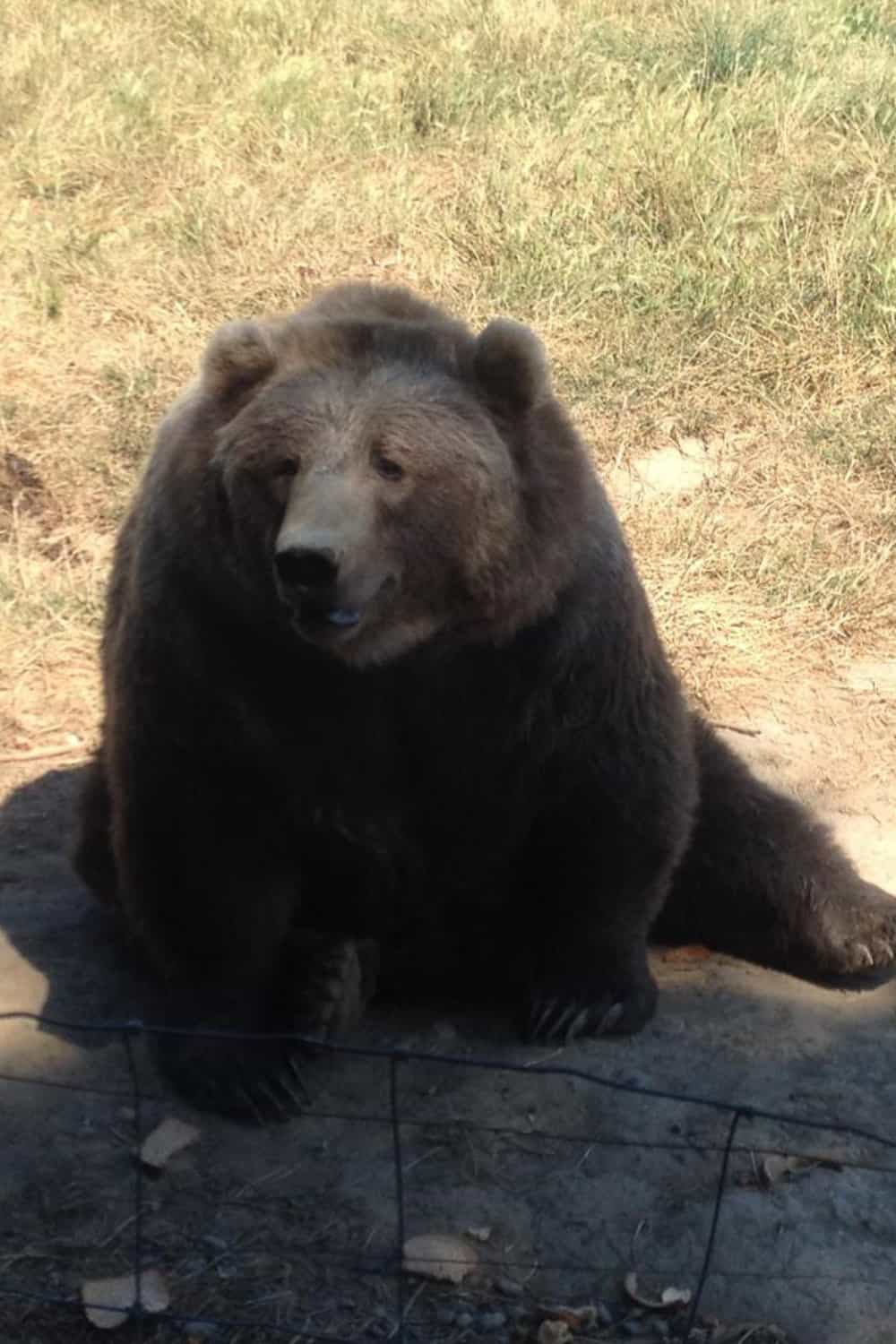 We moved on to the predator area where we saw Timber wolves, a lion, Siberian tiger, Bengal tiger and more.
The 'high risk areas' were last. This is where Elk, buffalo and fallow deer come right up to your window to be fed, sometimes sticking their entire head in your vehicle if the window is down far enough! It was great for lots of giggles and squeals!
Our car was significantly slimed by the bison before exiting the farm. We stopped at the gift shop again and used the restroom to de-slime ourselves before heading out.
Home Again, Home Again!
Poulsbo is an interesting little town where we stopped to check out the water front and peruse the little shops. We each picked a piece of chocolate from Boehm's Chocolates!
After a dinner break at Applebee's in Gig Harbor, we arrived home at 9:00pm tired and exhausted from a fun and busy daycation! We were able to water our new plants and feed our little Teddi Bear dinner before heading to bed. That's what a daycation is all about!
Do you Daycation?!
Tell us about your adventures!