It's the most wonderful time of the year! Make it easy on yourself by using these Christmas Ideas so you can enjoy the season! Don't forget your Christmas Planner (It's Fillable, Too!) and check out the Top 10 Tips For An Organized Christmas and you'll be well on your way to a Christmas full of JOY!
Christmas Parties
Christmas Game Ideas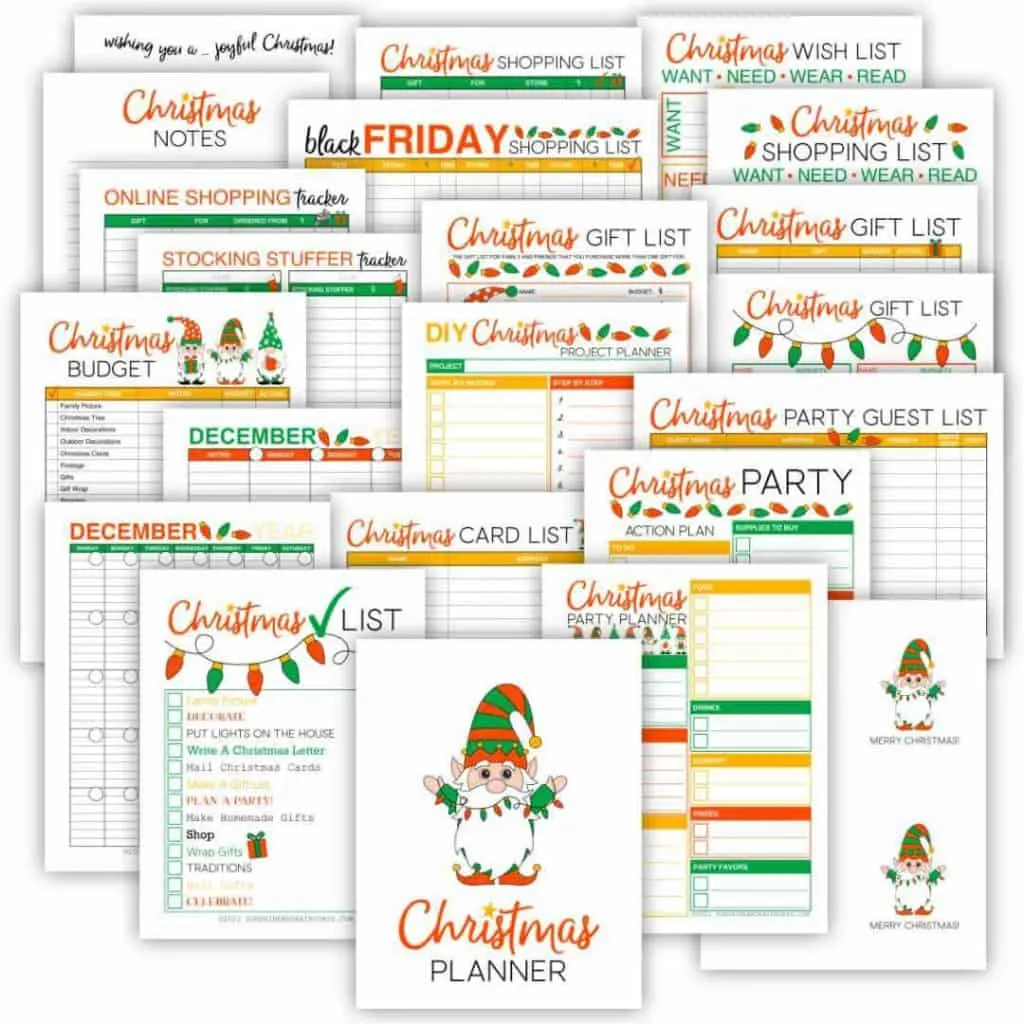 It's Time To Get Organized For Christmas!
The Christmas Planner is here to help you plan the BEST Christmas Yet!
It provides you with space to make lists, and check them twice, plan parties and projects, and create a schedule so you can enjoy your Christmas this year!
Want to fill out the fields, in the Christmas Planner, right on your computer? The Fillable Christmas Planner is also available!
Christmas Gift Ideas
Christmas Budget