Christmas is at your house this year and you're looking for Christmas Party Game Ideas that are easy to implement and don't cost a lot to put together.
I've got ideas for YOU!
I put together these Christmas Games and used them at my Teenagers' Christmas Party and for our Family Christmas Party!
They were a hit … even with the teenagers!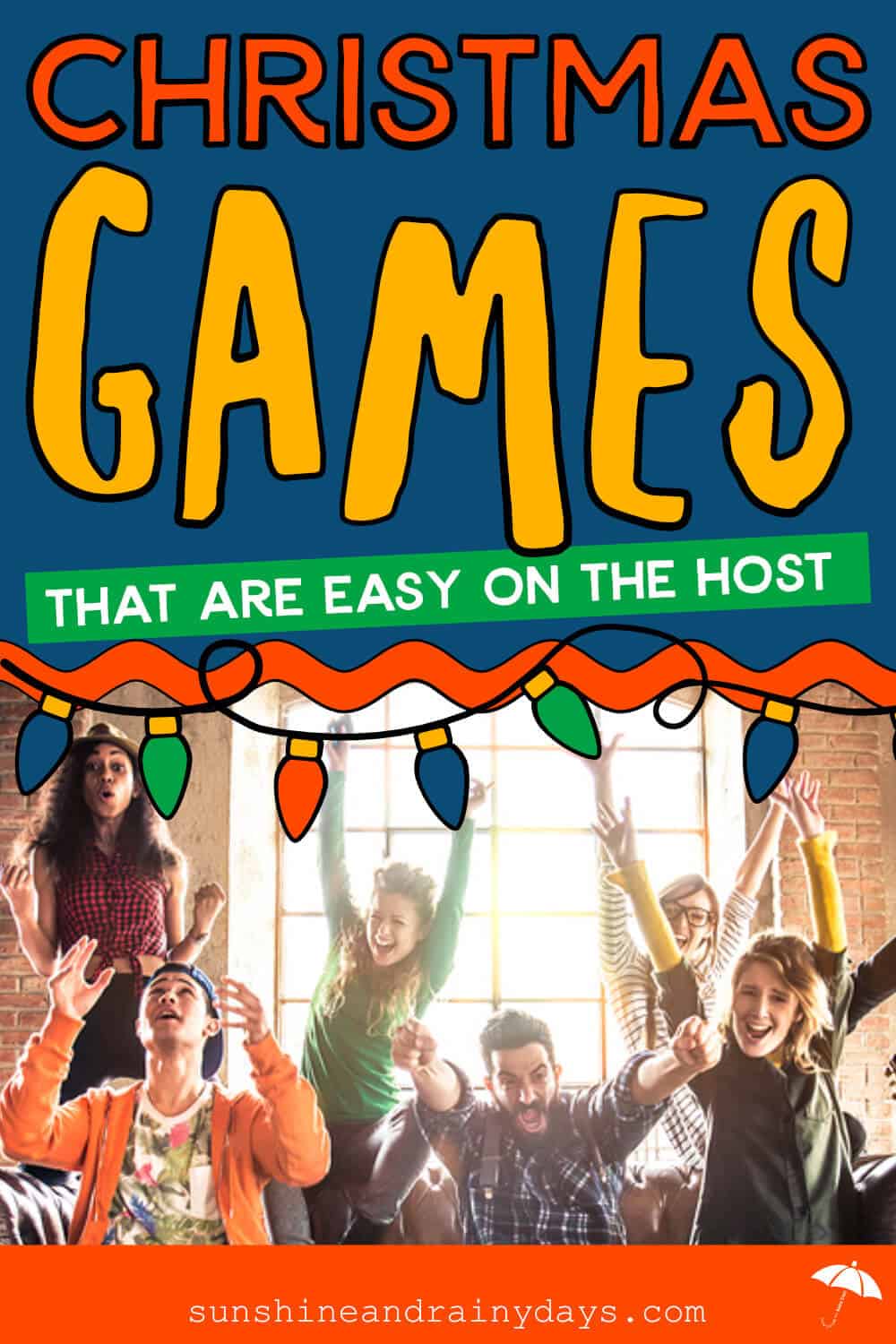 Christmas Game Ideas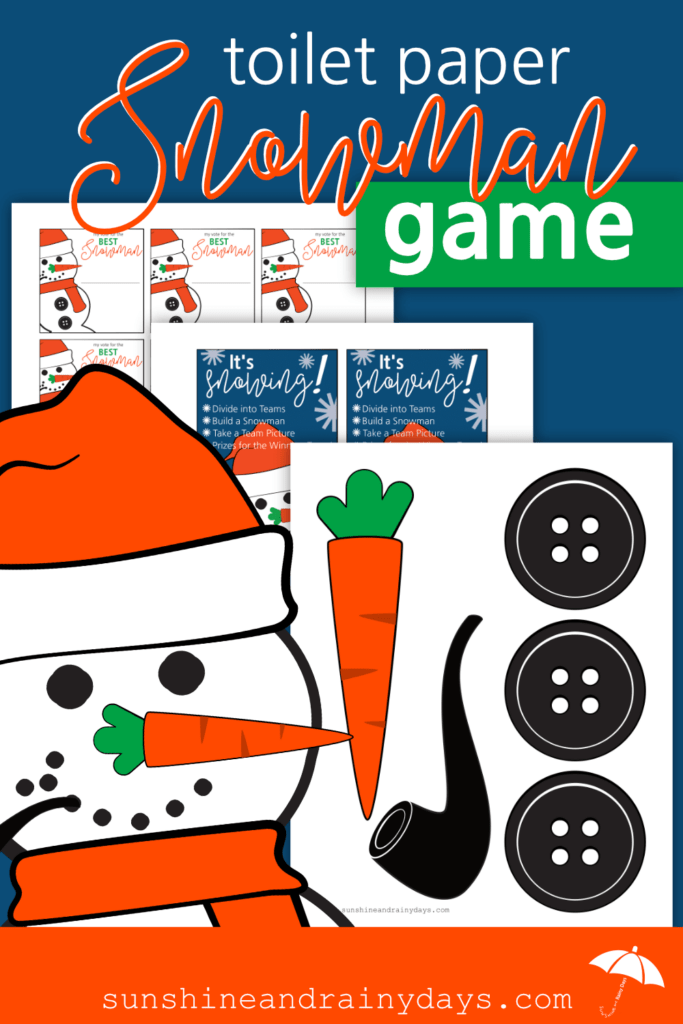 If you want to get your Christmas Party guests up and moving, this is the game for you!
Divide your party guests into teams and give each team a bag of supplies to build their own snowman.
Craziness and laugher will fill the air and THAT's what good parties are made of!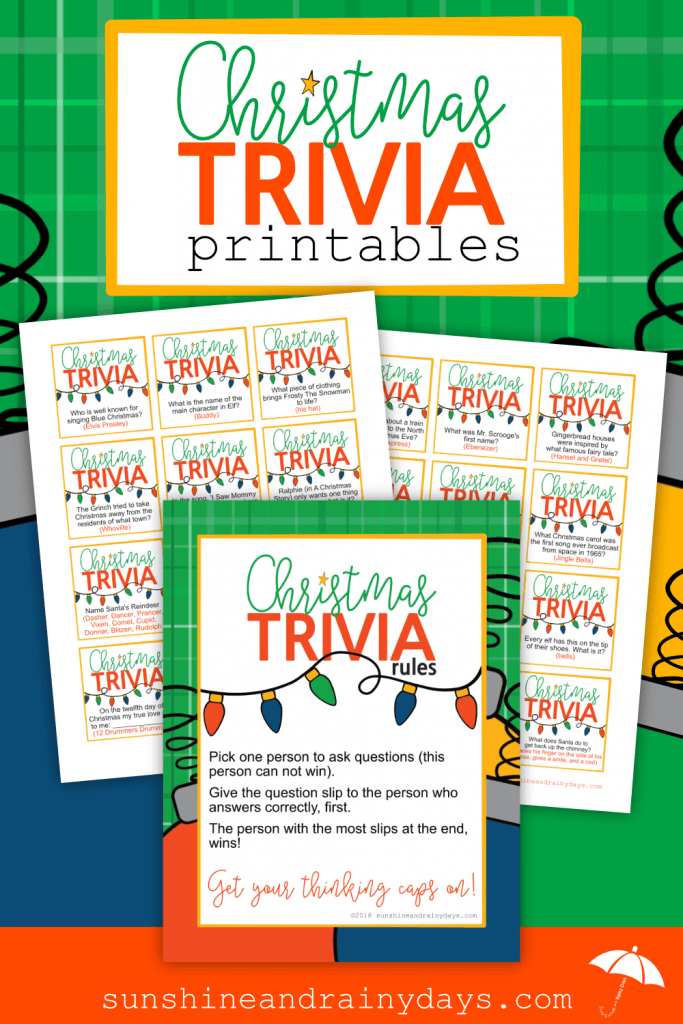 The Christmas Trivia Game is super simple for Christmas Party Hosts.
Just print, cut, and ask the questions!
You'll find that everyone likes to belt out the answers and share their vast knowledge.
Whoever answers first, gets the card.
The person with the most trivia cards, at the end, wins a prize!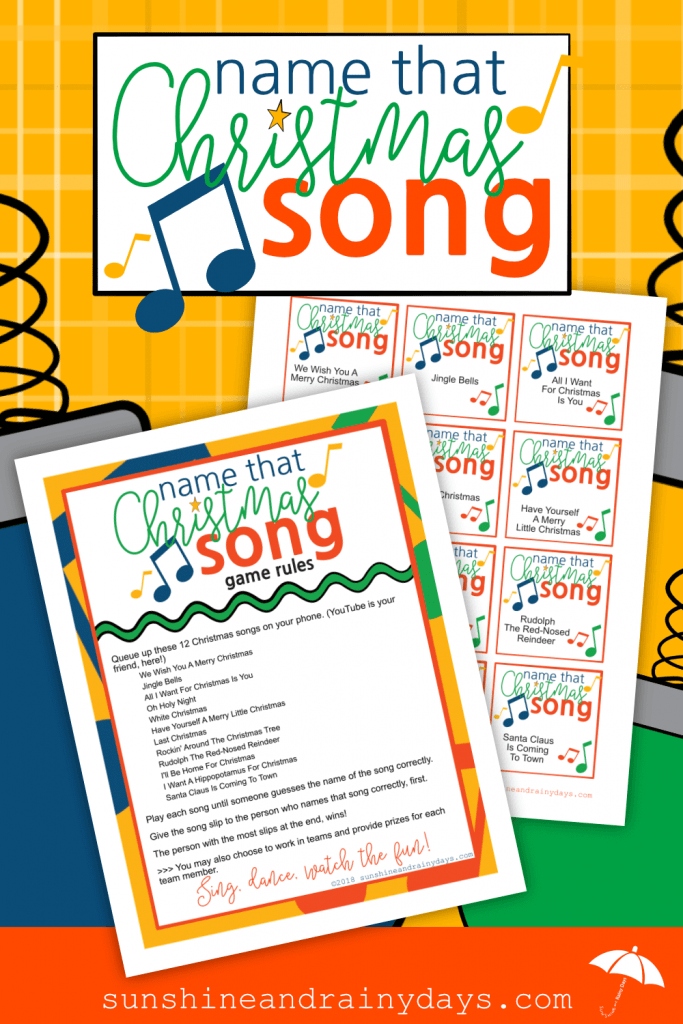 This is a super fun Christmas Game that might even get your guests dancing!
Print the game, cut the cards, and play bits of each Christmas song. (I pull the songs up on YouTube.)
The person that answers correctly, first, gets the song card.
The person with the most song cards, at the end, wins a prize!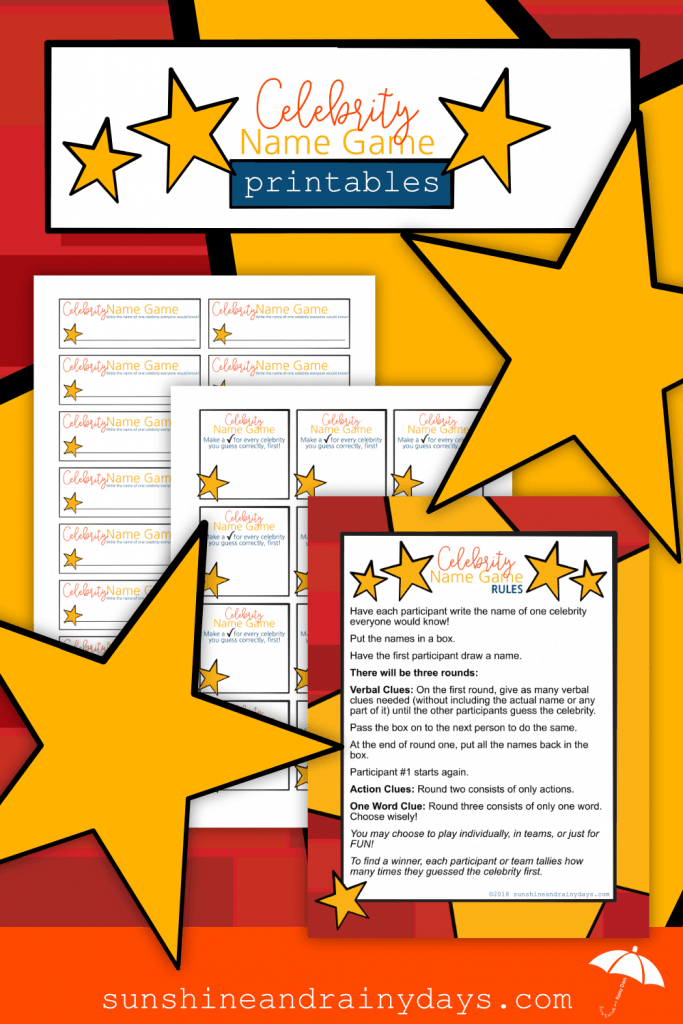 The Celebrity Name Game works for just about any party and is super easy to implement!
Print and cut the cards. Each guest will write the name of a celebrity on their card and put it in a basket … or box … or whatever you have on hand.
Then, guests take turns drawing a name and trying to get others to guess who their celebrity is.
The Celebrity Name Game will have people laughing hysterically!
These Christmas Party Games will help you host the most memorable Christmas Party yet!
A party where no one awkwardly sat in the corner alone, wondering who to talk to. Nope! Your party kept guests engaged, active, and having FUN!
If a gift exchange will be part of your Christmas Party, you have even MORE game options!
From Dirty Santa to White Elephant, we've got printables to throw it OVER THE TOP!
Christmas Game Prizes
With all these super exciting games, you need prizes!
But what kind of prizes?
The prizes you have on hand will depend on the guests you invite and the kind of party you host.
This post contains affiliate links. When you purchase through an affiliate link, we receive a small commission at no additional cost to you. Disclosure.
Here are a few prize ideas to get your creative juices flowing:
White Elephant Party Game Prizes
If you host a White Elephant Party, it would be appropriate to have funny prizes on hand!
A Framed Photograph Of You Or A Party Guest
Dirty Santa Party Game Prizes
$5 Gift Card to anywhere
$2 Bill
Teenage Christmas Party Game Prizes
Dollar Bills – this has been the prize of choice at our teen parties!
$5 Gift Card
Game Specific prizes!
Maybe you want to have prizes that relate to each game you play?
Build A Human Snowman
For this game you will need multiple prizes as they will work in teams!
Scarf – you can often find these at The Dollar Tree!
Christmas Trivia
Name That Christmas Song
Celebrity Name Game
More Christmas Ideas