Christmas is at your house this year and you're looking for Christmas Party Game Ideas that are easy to implement and don't cost a lot to put together.
I've got ideas for YOU!
I put together these Christmas Games and used them at my Teenagers' Christmas Party and for our Family Christmas Party!
They were a hit … even with the teenagers!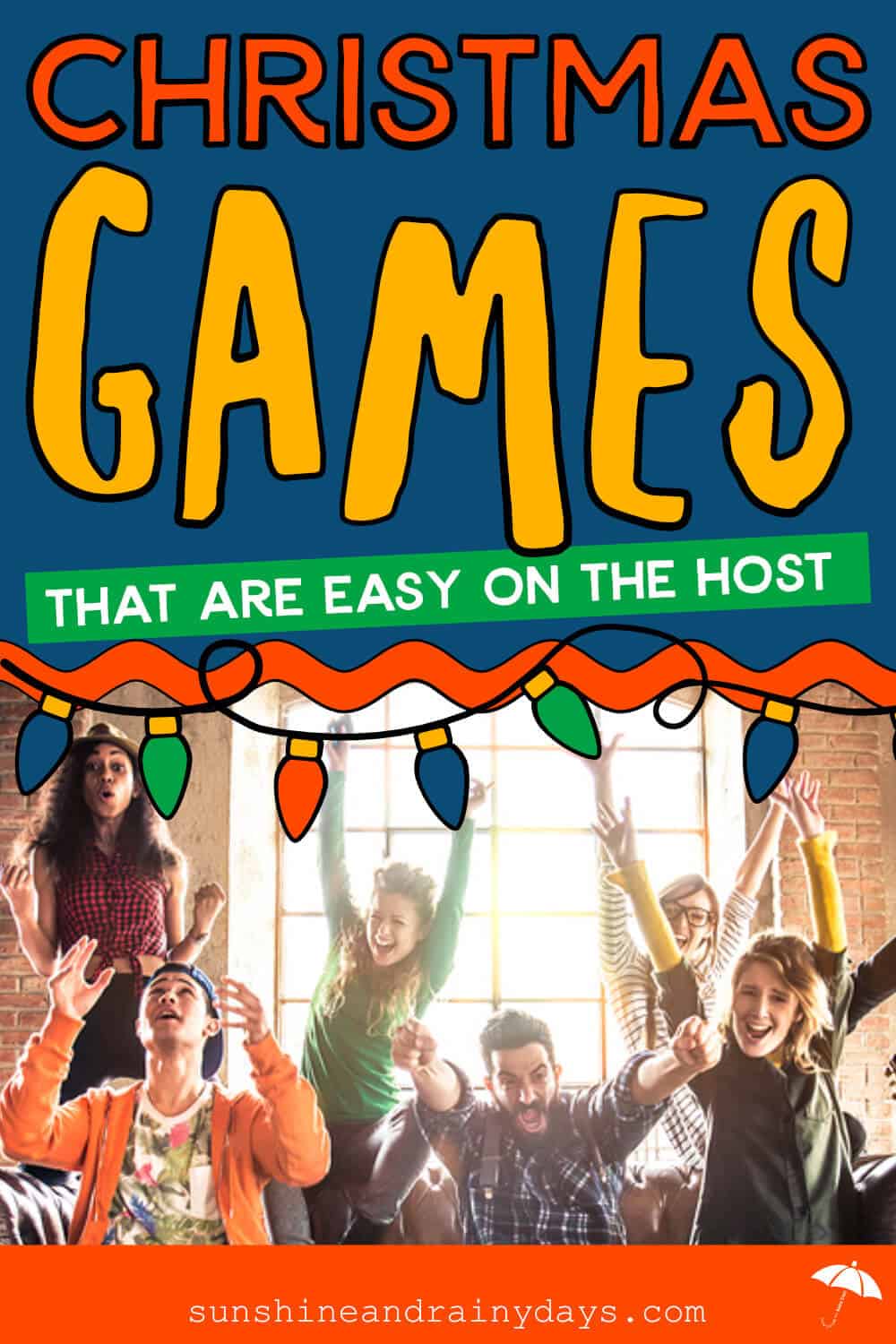 These Christmas Party Games will help you host the most memorable Christmas Party yet!
A party where no one awkwardly sat in the corner alone, wondering who to talk to. Nope! Your party kept guests engaged, active, and having FUN!
Christmas Game Prizes
With all these super exciting games, you need prizes!
But what kind of prizes?
The prizes you have on hand will depend on the guests you invite and the kind of party you host.
This post contains affiliate links. When you purchase through an affiliate link, we receive a small commission at no additional cost to you. Disclosure.
Here are a few prize ideas to get your creative juices flowing:
White Elephant Party Game Prizes
If you host a White Elephant Party, it would be appropriate to have funny prizes on hand!
Dirty Santa Party Game Prizes
Teenage Christmas Party Game Prizes
Game Specific prizes!
Maybe you want to have prizes that relate to each game you play?
Build A Human Snowman
Christmas Trivia
Name That Christmas Song
Celebrity Name Game
More Christmas Ideas