The 2018 Printable Calendar is here! We usually incorporate this calendar into our Medical Binder Printables but decided to make the 2018 Calendar stand alone this year!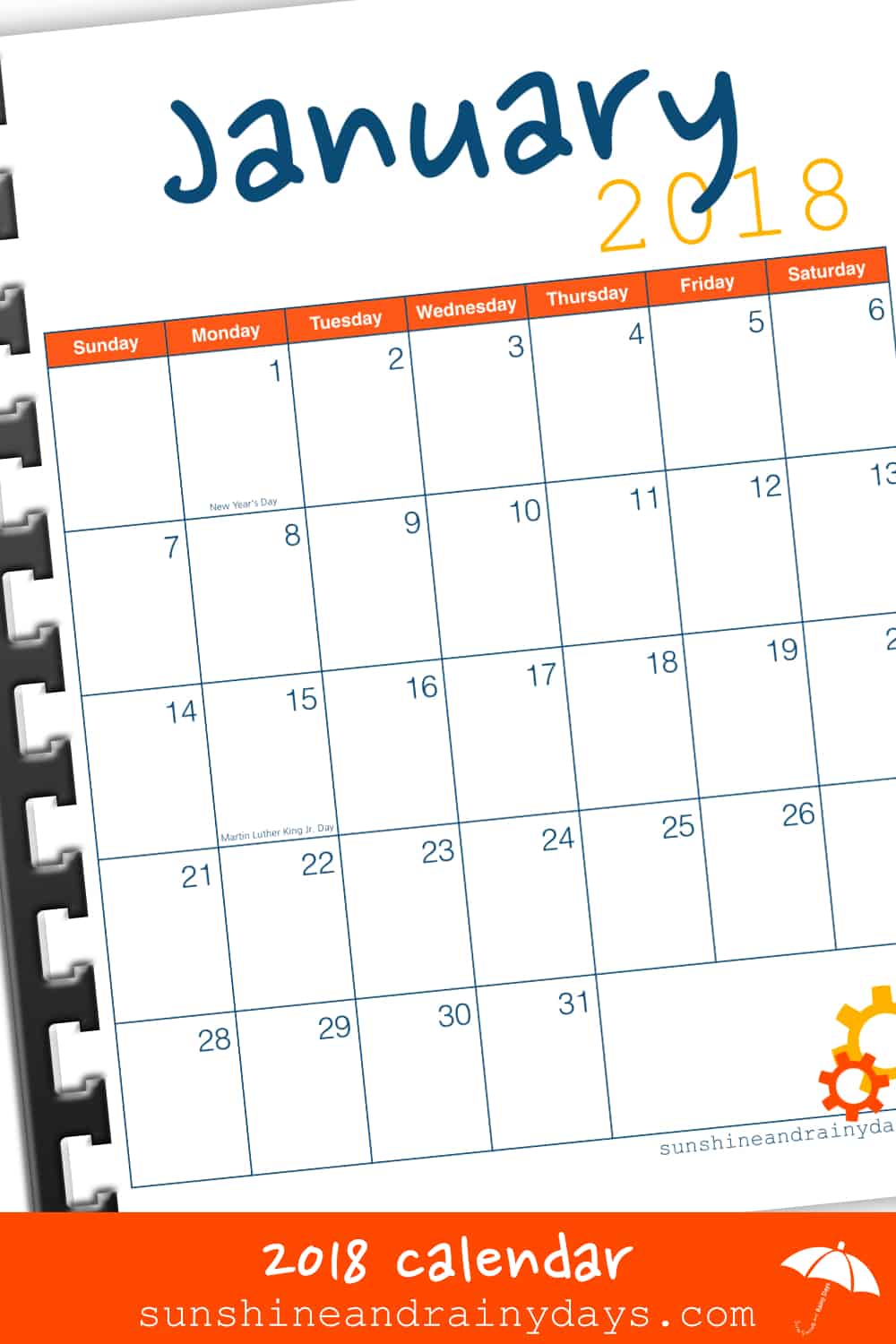 2018 Printable Calendar
The 2018 Printable Calendar is designed to be FUN, printer friendly, and in portrait mode!
Subscribe to Sunshine And Rainy Days to access the calendar in our Free Printables Library! Our Printables Library is full of awesome printables you can use in your everyday life!
Check it out! I think you'll end up falling in love with printables!
Need the 2017 Calendar? You're in luck! You'll find that in our printables library too! We're just cool like that!
JOIN OUR MAILING LIST TO GAIN ACCESS TO PRINTABLES, DIY's, AND FUN!
Subscribe (free!) to gain access to my Resource Library full of FUN Printables! Once subscribed, you will receive weekly emails with Printables, DIY Projects, and FUN for your Everyday Life!
By subscribing, you are agreeing to our Privacy Policy.